INDIANAPOLIS — Police are still investigating a shooting early Tuesday morning that started with a carjacking at a gas station on the west side of Indianapolis.
(Note: The video of this incident may be disturbing to some viewers.)
Investigators are calling it an isolated incident. The victim said it's a moment where she wondered if she was going to bleed to death alone, while she screamed for help.
"I'm very, very thankful to be alive," said 21-year-old Nicole Harden, adding that with every minute that passes, she realizes just how thankful she really is.
The throbbing in Harden's right arm, now wrapped in a cast, is a painful reminder of why.
The "why" was captured on surveillance video from the gas station on West Morris Street, where Harden was filling up early Tuesday morning, just after midnight.
In the video, you see two men dressed in black with their faces covered, come up to Harden at the gas pump where she's standing.
What came next happened in less than two minutes on tape, but for Harden, they were some of the longest and most traumatizing seconds of her young life.
"One of 'em hit me upside the head with a gun and told me to give him my car keys. So, I was, like, 'Can I get my son's stuff out? That's all I need is my son's stuff,'" Harden recalled, saying she bent down to grab her phone.
You can't see it in the video, but at the time, the right side of her head was bleeding from being hit.
Then, the two men jumped in Harden's car and started to pull off, as Harden tried to dial 911 on her cell phone.
"My phone wasn't working because the blood just fell on my phone," she said. "I was standing there, and they were pulling off and the guy stopped the car and the other guy shot me."
Seconds later, in the video, the men take off in Harden's Honda Accord as she runs to the doors of the gas station for help.
"I was just so scared that I was going to bleed out and wouldn't make it home to my son," she said, remembering how she kept thinking about her 1 1/2-year-old little boy, as she screamed for someone to help her.
"I just wanted somebody to help me," Harden said.
That somebody turned out to be a man shown in the surveillance video, who pulled up to the gas station minutes after Harden was shot.
"He immediately threw his jacket off and took his belt off to try to wrap it around to get it to stop bleeding," Harden said, adding that she didn't get the man's name but called him her guardian angel.
"I really do appreciate you coming and, you know, just being there at that time and trying to help me. I really do appreciate it. I will forever be thankful for that," Harden said.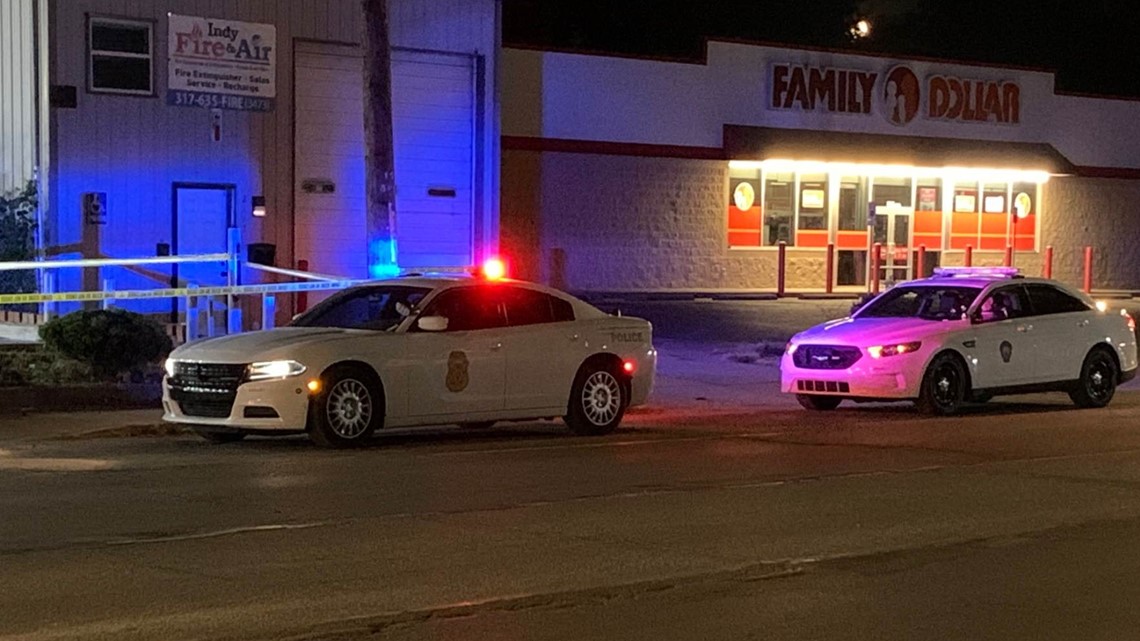 The memory of it all was still hitting Harden not 24 hours later, remembering how, in just a few minutes, she experienced the worst of human behavior followed by some of the best.
Police are still looking for Harden's silver 2004 Honda Accord sedan with Indiana license plate number TFC246.
If you have information, contact IMPD or Crime Stoppers at 317-262-TIPS.
(Editor's note: The model year of the vehicle in this story has been updated from a previous report.)
What other people are reading: