LAFAYETTE, Ind. — A jury found a Lafayette teenager guilty of killing a pizza delivery driver. Jaelynn Billups was convicted Friday for killing of Joshua Ungersma, 37, and with murder in the death of her alleged accomplice, 19-year-old Alberto Vanmeter.
She was found guilty on all charges against her, including murder, armed robbery, theft, pointing a firearm and carrying a handgun without a license.
"This has been a horrible ordeal for the family and we can't change what happened for them. But hopefully this will give them some closure on the criminal justice part of this tragedy. The evidence was overwhelming in this case as most of the people in the courtroom heard," said Tippecanoe County Prosecutor Patrick Harrington.
Billups will return to court for sentencing Dec. 3.
The prosecution argued that Billups and her boyfriend tried to rob Ungersma, but Ungersma shot Vanmeter in self-defense. They said Billups then shot Ungersma in the back as he yelled for help, his gun already back in his pocket. They pointed to Billups initially claiming the men shot each other as intent to cover her crime.
The defense argued there never was a robbery attempt and that Billups shot Ungersma in a "sudden heat" after seeing her boyfriend killed. The defense said this is a case of perception and misperception and that there was no murder. They asked the jury to consider the lesser charge of voluntary manslaughter.
Billups takes the stand
Billups took the stand in her own defense Thursday.
Billups testified that she fatally shot Ungersma because she feared for her life after seeing him shoot and kill her boyfriend, Vanmeter.
Billups said she gave a false name and address when ordering pizza, because she said she thought her address might be on a "banned list" for no deliveries because her house had been shot at.
Billups admitted she didn't have any money when the delivery arrived, but said her boyfriend had the money as he walked up to the scene.
Billups testified that Ungersma became nervous, pointed a gun and shot Vanmeter when he reached for money in his pocket. She said she then used the gun on Vanmeter's waist to shoot Ungersma.
Prosecutors allege Vanmeter and Billups, who was 17 at the time of the alleged crime, planned to rob Ungersma. Court documents claim Ungersma had a permit to carry and pulled his revolver in self-defense, shooting and killing Vanmeter.
A witness, Patrick Gibson, told 13News and police that he had heard gunshots and went outside. He said he saw Billups with Vanmeter, and Vanmeter had been shot. Ungersma told Gibson that Billups and Vanmeter had tried to rob him and to call police. Gibson said he then saw Billups walk up and shoot Ungersma.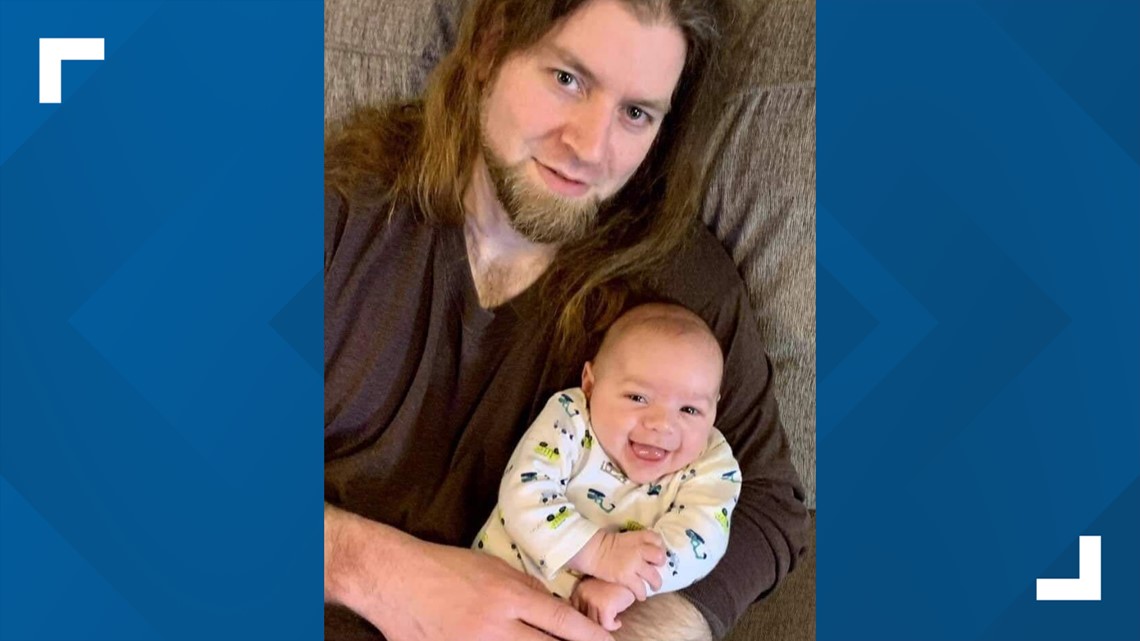 Another witness also said they saw Ungersma ask for someone to call police and then Billups shot him, according to court documents.
Responding officers testified Billups was hovering over one of the victims when they arrived. When she was ordered to show her hands, they say she threw a 9mm handgun onto the sidewalk and was then detained. In body camera video shown in court, you can hear Billups say, "They shot each other."
Billups testified that she could not remember telling police that the two men shot each other.

The prosecution presented several friends and family of Ungersma as rebuttal witnesses, including Ungersma's wife and mother of their baby. They all described Ungersma as a calm, peaceful person who avoided confrontations.
Closing arguments are expected Friday.
Billups' family removed from court
The trial started with drama Tuesday when members of Billups family allegedly recorded or livestreamed the jurors and prosecutors.
According to a court order obtained by 13News, Billups' family members reportedly made racial comments and other comments perceived to be a threat to a deputy prosecuting attorney.
The court found that the family members were attempting to intimidate the jurors and deputy prosecutors. The family members were then ordered to be removed from the courthouse for the remainder of the trial, and their phones were seized to examine them.