GREENWOOD, Ind. — The Johnson County Prosecutor's Office filed a murder charge against 18-year-old Tyrique Sevin Radford El.
Prosecutors said Radford El shot and killed a 16-year-old Whiteland Community High School student while he was waiting for a school bus in Greenwood Thursday morning.
Radford El had his pretrial hearing Nov. 3, with his jury trial set to begin March 14, 2023.
Deputies responded to a report of shots fired near Winterwood and Providence drives, which is near U.S. 31 and East Worthsville Road, shortly before 7 a.m. Aug. 25.
The family identified the victim to 13News as Temario Stokes Jr.
His mother, Tiera Ervin Montgomery, said he was her "baby."
"I just cooked last night and made him a pot of greens and I'm thinking my baby was going to return home and he didn't even get to make it to school," she said.
Stokes was a sophomore at Whiteland and recently transferred to the school district. The superintendent confirmed Stokes had only attended the school for four days before he was killed.
Clark-Pleasant Community School Corporation shared the following statement with 13News on their safety concerns after the shooting:
"This tragic incident prompted Clark-Pleasant administrators and staff to review our entire safety plan and protocol. Of course we know that not every tragic situation is preventable, however increased communications and awareness of our safety plan is the best defense available both before and after such incidents."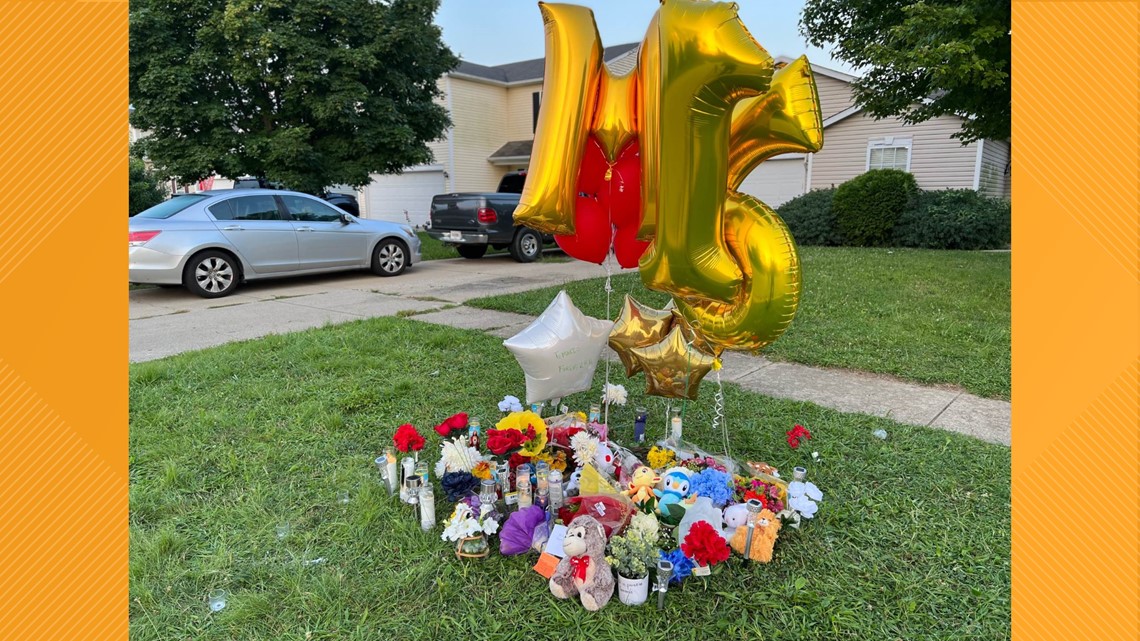 Montgomery said she was at home when the shooting happened and that Stokes' younger brother was also walking to the bus stop at the time.
"When I heard the shots, I ran outside and seen my son laying on the ground shot multiple times," Montgomery said.
Police believe the shooting was targeted and Stokes was shot multiple times in the head and then in the arm, back and leg. Greenwood PD said Stokes was waiting for the school bus with several other people when the suspect approached him. Those witnesses ran before Stokes was shot, and the suspect ran from the area.
"The safety of our students, children in our community and our schools is the top priority of everyone standing up here today," said Chief James Ison.
A search of the area led to police finding Radford El. He graduated from Whiteland last year. Police said they also served two search warrants related to the shooting after talking with Radford El. Police said they believe Radford El walked to the scene of the shooting by himself.
Police did not expand upon a possible motive, but said Stokes and Radford El were acquaintances.
A juvenile interviewed by police said Stokes had suspected him of stealing a dirt bike and Radford El was his friend.
While in a holding cell, court documents allege Radford El made a comment stating, "Shouldn't never left the corn." During questioning, Radford El allegedly claimed he had been at a friend's house exercising and had nothing to do with the shooting. Police say Radford El asked for a lawyer, but then later agreed to talk to officers.
Officers said Radford El claimed Stokes had pulled a gun on him weeks prior. Radford El allegedly said he was walking around the morning of the shooting when he spotted Stokes waiting for the bus. Investigators said Radford El told them he was worried Stokes would have a gun and "reacted too fast."
Radford El allegedly said he was worried Stokes was going to shoot him and he, "Just blanked for a second and I just shot." Police said Radford El told them Stokes tried to run away after the first shot and that he shot Stokes several more times.
Investigators said Radford El then told them he left the gun in the cornfield when he ran from the bus stop.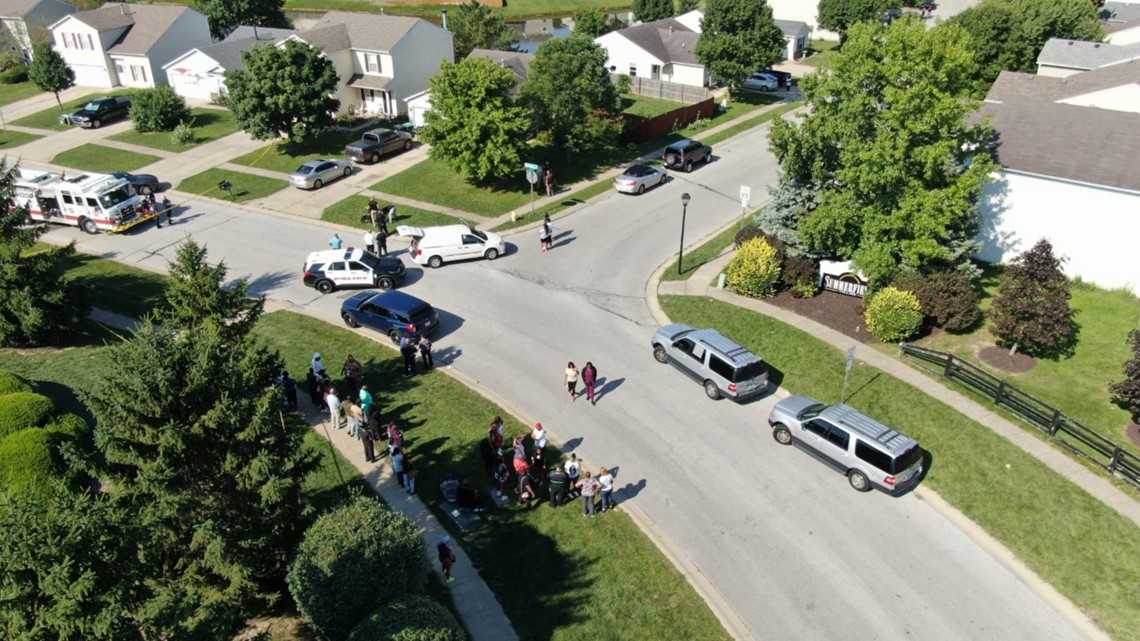 Montgomery described her son as kind, giving and someone who loved his family. He was also an older brother to his two siblings.
"My baby was a sweet person. My baby was an outgoing person. My baby would give the people the shirt off his back," Montgomery said. "They took my heart away from me."
She said her family just moved to the area in April.
"The only thing I got to say to the suspect is you didn't have to do my baby like that. You took my heart right out of my chest, and I hope you find peace within yourself," Montgomery said.
Stokes' father said his son wanted to start a landscaping company and kept asking for a lawnmower.
"He wasn't a bad kid. All kids make bad decisions at one time, but he wasn't a bad kid. He doesn't deserve this," said Temario Stokes Sr.
The family is asking for support and prayers at this time.
"To the people who did love my son, thanks for loving him. Thanks for being in his life and continue to pray for me and my family," Montgomery said.
A spokesperson with Greenwood Community Schools said their schools were initially placed on lockdown out of precaution.
In a statement, Clark-Pleasant Community School Corp. Superintendent Dr. Patrick Spray expressed condolences to the family and friends of the victim. Spray also stated that extra officers have been brought into the district's school buildings and counselors will be on hand to help students deal with the incident.
Full school statement:
It is a sad day for The Clark-Pleasant school community. It is with a heavy heart that we report that one of our high school students has died after being shot near his bus stop earlier this morning, near US 31 and Worthsville Road. Our thoughts and prayers go out to his family and friends and also to his classmates and teachers at Whiteland Community High School.
Greenwood Police are handling the investigation, interviewing witnesses and searching for the suspect near the scene. Clark-Pleasant Police Department is securing all of our school buildings today and extra officers have been brought in to assist.
Clark-Pleasant Community School Corporation will bring in additional mental health/grief counselors to help students deal with this tragic incident as needed. We will have more information on the investigation as we get it.
Dr. Patrick Spray
Superintendent
Clark-Pleasant Community School Corp.