INDIANAPOLIS — Potholes are popping up left and right around Marion County this year as the temperatures go up and down.
The unpredictable winter weather is far from over, which means more potholes are coming.
This year, the department received an unprecedented $10 million for strip-patching efforts.
"This will assist with addressing more requests throughout Marion County," said a DPW spokesperson.
Last year, the city filled close to 440,000 potholes and resolved more than 57,000 service requests with 8,962 tons of asphalt. So far this year, crews have filled more than 24,000 potholes and received about 2,700 complaints.
"Crews are always filling potholes and strip-patching throughout the year, as weather permits. As a reminder, the same crews that are responsible for plowing our streets are those who fill our potholes," said DPW's Imani Keith.
As of Thursday, the city's Pothole Viewer showed about 2,500 potholes that still need to be filed.
As the winter weather puts the city roads to the test, potholes are also testing drivers' patience.
"Every year they get worse," said Julie Query. "We had to do car repairs. We had a bent rim from one of them."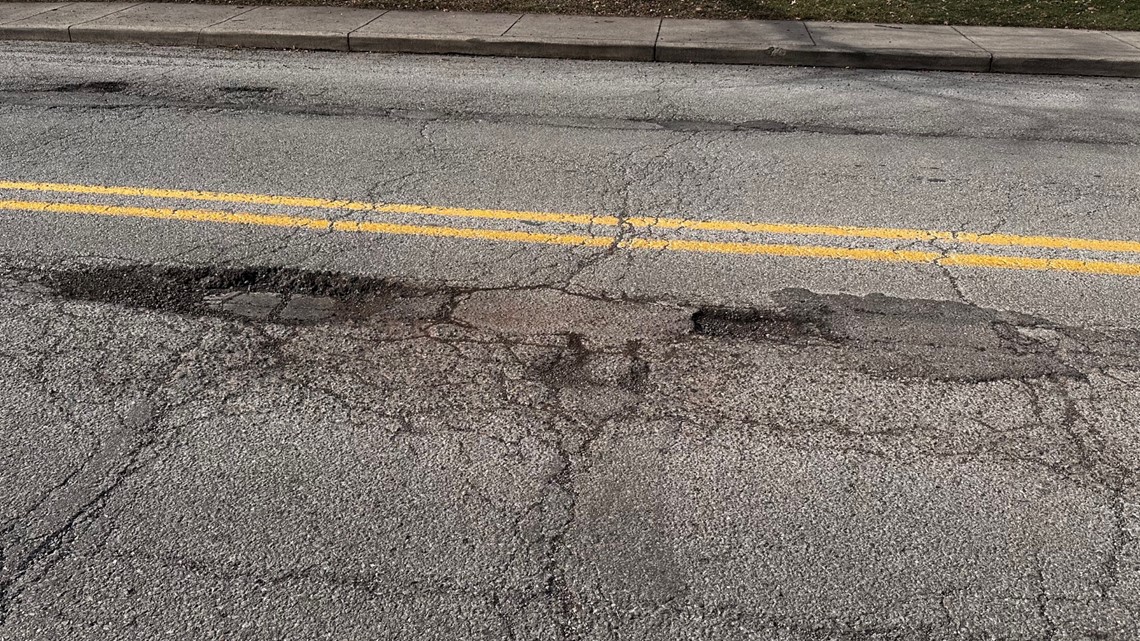 "I had to pay $650 to replace a piece under my truck because I hit a pothole," said Jake Kilgore.
"It's like driving an obstacle course," Tosha Christie said.
If you hit a pothole and damage your car, you can be reimbursed by the city. So far, very few claims have been paid out. You can try and submit a claim here.
Indy DPW is asking residents to report potholes whenever they see them on their commutes. To do that, go to the Request Indy website. Click the Create New Request option, then select "Most Common" and finally "Potholes." Users can then either select a location on a map or type in an address.
Residents can also report potholes on the Request Indy mobile app, available on Apple and Android devices, or by calling the Mayor's Action Center at 317-327-4622.
Potholes are filled as requests come in, and there's a priority for main roads that get more traffic.