INDIANAPOLIS — A man shot and killed by an IMPD officer will not be remembered by an Indianapolis Colts player after all.
A list posted by the National Football League had said that Colts linebacker Matthew Adams would have a sticker with Reed's name on his helmet. The NFL announced in September it would allow players to display the names of victims of police violence and systemic racism on their rear helmet bumpers this season.
13News has learned that instead of wearing Reed's name, Adams wore the message "Stop Hate" on a helmet decal earlier in the season. According to the Colts, there are no current plans to honor Reed's name on a helmet in an upcoming game.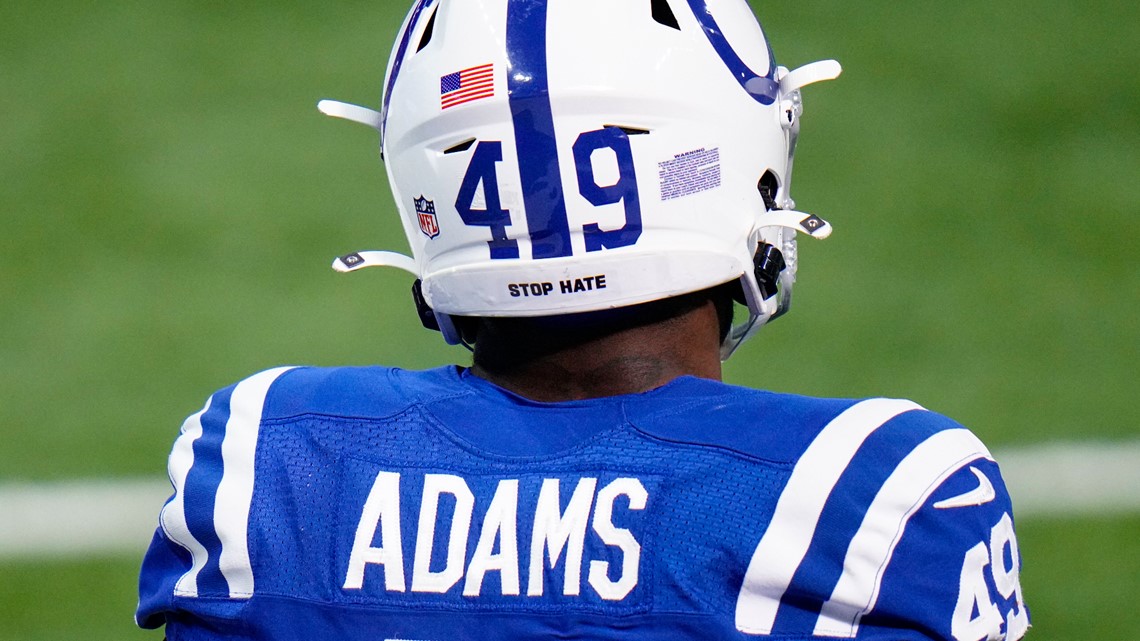 Reed's name had been on the list of names approved by the league since the start of the season. Reed was shot during a pursuit by IMPD officer Dejoure Mercer May 6. A grand jury decided last month that no criminal charges should be filed against Mercer.
Players can ask to honor someone different each week. And the league first requests a family's permission before approving use of the name.
The list includes George Floyd of Minneapolis and Breonna Taylor of Louisville, whose deaths at the hands of police prompted a series of protests around the country this summer.
According to the NFL, as of Dec. 16, Floyd and Taylor were among the victims most memorialized with the decals, along with Elijah McClain, Antwon Rose II and Trayvon Martin.
In addition to specific names, players can display several approved phrases on their helmet bumpers: It Takes All of Us, End Racism, Stop Hate, Black Lives Matter.