INDIANAPOLIS — Police arrested a 27-year-old man for his role in a crash that killed a woman on the south side of Indianapolis on Sunday.
The crash happened just before 10 a.m. at the intersection of East Mills Avenue and South East Street, near Interstate 465.
According to IMPD, 27-year-old Orrin Thompson was driving an SUV south on East Street when he hit a Fiat going west on Mills Avenue.
Both vehicles were heavily damaged in the crash.
The woman driving the Fiat was taken to the hospital where she later died from her injuries.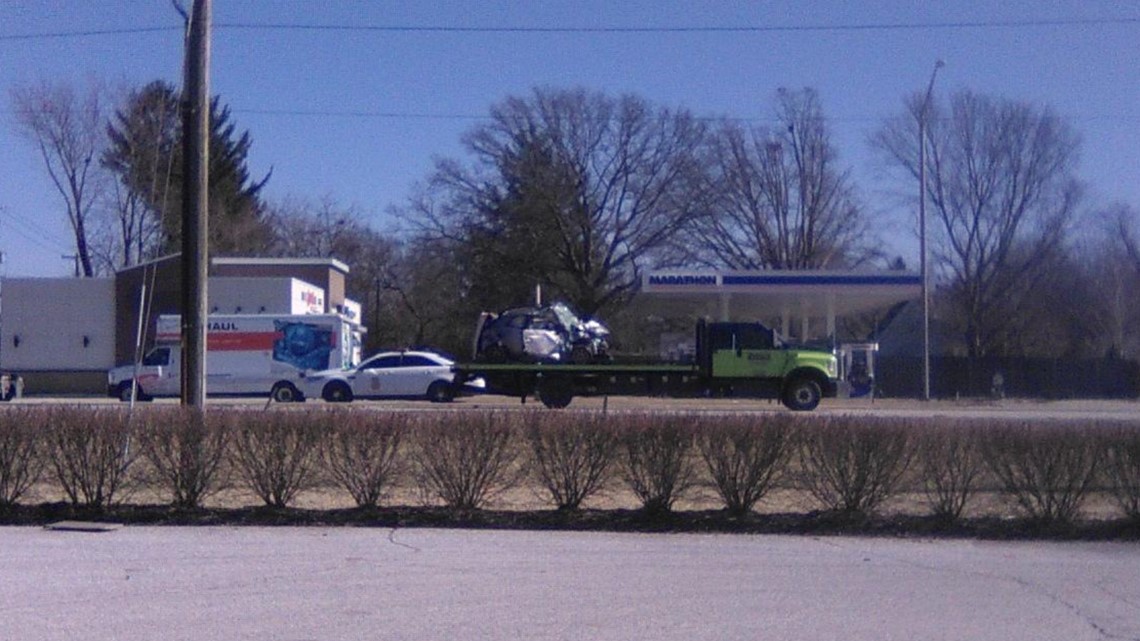 IMPD said Thompson was ejected from the SUV. He was taken to the hospital with non-life-threatening injuries and is in stable condition.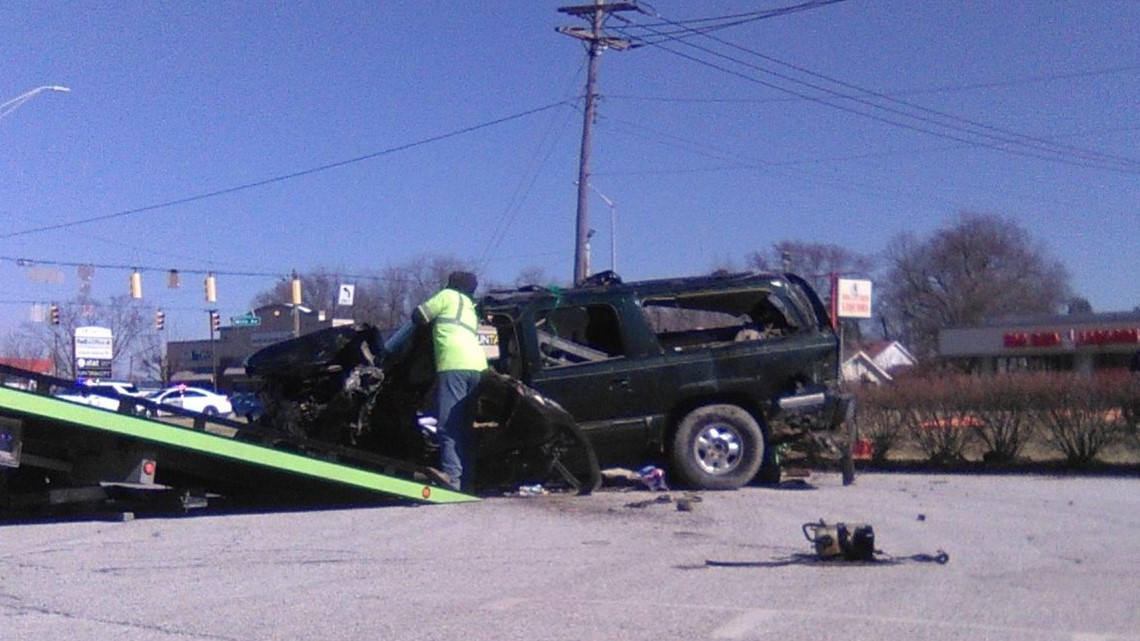 IMPD crash investigators were called to the area and as a result of their investigation, Thompson was arrested on suspicion of operating a vehicle while intoxicated causing death and reckless homicide.
The Marion County Prosecutor's Office will review Thompson's case and make the final decision on charges.
The name of the woman who died in the crash is being withheld by authorities pending notification of her family.