INDIANAPOLIS — IMPD continues to investigate the homicide of a 7-month-old baby girl who was killed due to blunt force injuries. 13 Investigates learned months before the baby's death, police were at the same Linwood Court apartment investigating how a 1-month-old baby girl received a broken bone.
The Marion County Coroner's Office reported that child was Harmonnie Jones. The baby girl, who is a twin, died Sunday after being taken to Riley Hospital following a 911 call that she was not breathing.
Two neighbors told 13News on Wednesday they didn't know twin babies lived in the apartment until they heard crying Sunday morning.
"I heard a commotion earlier," Charie Newson said. "A lady was crying and, like, I heard it through the peephole."
Newson told 13News she only lived in the unit on Linwood Court for a few months. On Friday, she said she overheard the women tell first responders that a child coughed up blood. The neighbor said she didn't know if the child was a boy or a girl. Police confirm Harmonnie's twin brother was also at the home on Sunday and is currently in the custody of Child Protective Services.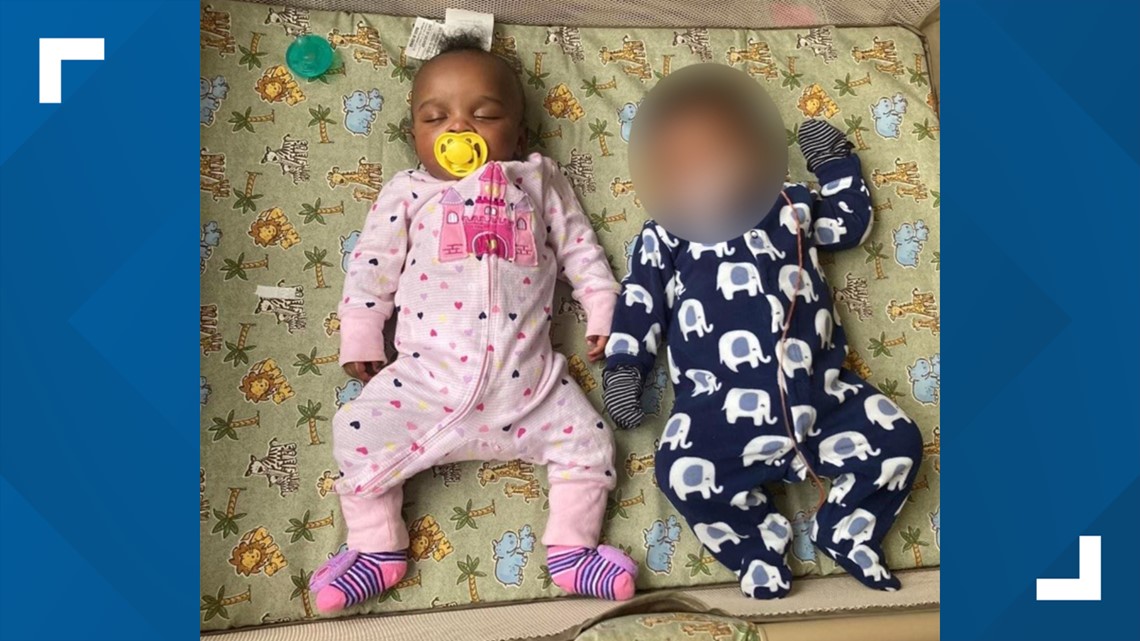 "[The woman] kept saying, 'My baby, my baby,'" Newson said. "When they took the stretcher out I couldn't see who it was, but I believe it was a child."
13 Investigates knocked on the door of the Linwood Court apartment where Harmonnie was found. A woman who claimed to be a relative of the twins answered the door, but would not relay what happened before the 7-month-old's death.
Back in July, IMPD was at the same apartment investigating a case of suspected child abuse. 13 Investigates obtained a police report that said they were looking into a "1-month-old child with a broken femur."
The report says a baby girl, likely Harmonnie, was injured at the end of June. However, the broken bone was not reported to police until about three weeks later. The report stated, "parents have no story as to how it could have happened."
IMPD confirmed with 13 Investigates that there was an investigation, but the case was "exceptionally cleared" — that's what happens when there's not enough evidence to prosecute. However, police can always reopen the case if new information comes forward.
We do know DCS should have been notified of that investigation back in July. However, the state won't confirm if the twins were removed from the home after the incident.