INDIANAPOLIS — Every day, another Indiana family is touched by gun violence. The majority of those shootings take place in Marion County. While the stories of lives lost account for most headlines, in reality – most shooting victims survive.
Nichole Clanton is one of those survivors.
She was sitting on her porch, watching her daughters and other children race on May 31, 2022. She noticed a car going past her Indianapolis home a few times, but she just thought the driver was lost. Then, she heard a loud noise and felt a stinging sensation in her leg. At first, she didn't realize she was shot. A bullet grazed her leg.
"It was children out here," she said. "And it could have easily been a kid that got shot."
A year later, she's still thankful a bullet did not hit her niece. The girl was sitting on the porch steps. Her head was just inches from her aunt's leg.
That was one out of the more than 1,000 shootings across the United States that week in 2022. TEGNA investigators across the country spent the last several months looking at gun violence from May 29 to June 4, 2022.
At least 450 people died and 900 more were wounded by bullets during that seven-day stretch, according to data compiled by the Gun Violence Archive and analyzed by TEGNA investigators. Those numbers do not include suicides.
The archive reports it uses information from more than 7,500 sources, including law enforcement, media, government, and commercial entities. It reported 27 shootings across Indiana during the week of Memorial Day last year. Based on 13 Investigates' analysis, we know that's an undercount.
When 13 Investigates reviewed the records, we found even more shootings. In Indianapolis alone, 26 shootings killed five people and injured 26. 13 Investigates went through news archives, as well as IMPD reports, to reach these findings. The count does not include suicides or self-inflicted injuries.
Surviving gun violence
He was 18 when he was shot at a graduation party the night of May 31, 2022. A bullet hit him in the back and paralyzed him from the chest down. He's now focused on walking again.
"I am pushing myself to be able to go to college next year on my feet," Caudle said. "And I mean, I'm progressing a lot. So just day by day."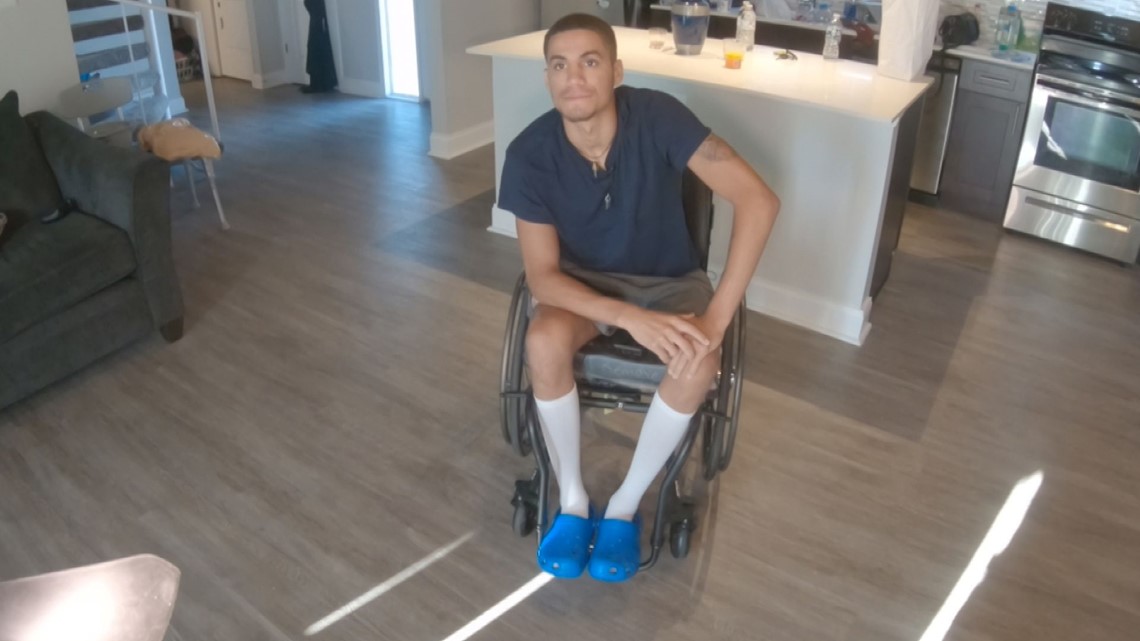 Caudle earned a full-ride scholarship to Alabama State University to play Division I basketball. The day after the shooting, he was supposed to be at basketball practice.
The university continues to honor his scholarship. This past year, he took online classes while undergoing physical therapy in Florida. The teen said he writes down his thoughts and watches inspirational videos to stay focused on his goal of walking.
"My core has come back a lot," he said. "So much of it has gotten stronger … I can stand up with no problem."
The now-19-year-old doesn't talk much about how the shooting impacted his day-to-day.
Back in Indianapolis, Clanton noticed her shooting has taken an emotional toll on her family, even though she has minor physical injuries. Some of her family members encouraged her to spend less time sitting outside on her porch.
"I'm rebellious a little bit," she said. "So, I'm like, 'I'm not going to let anybody scare me from sitting on my porch.'"
Clanton told 13 Investigates she used to fall asleep on the porch. Now, she's more cautious, and her daughters are more anxious at home. She says they run to check on her if there's a loud noise or a car backfires.
"So it's impacted them," she said.
Multiple brushes with gun violence
The 2022 shooting was not Clanton and her daughters' first experience with gun violence.
In 2018, her son DuJuan Love was killed. Police reported finding him on East Kelly Street on the south side of Indianapolis, near Shelby and East Raymond streets.
"It was hard," she said. "It was hard."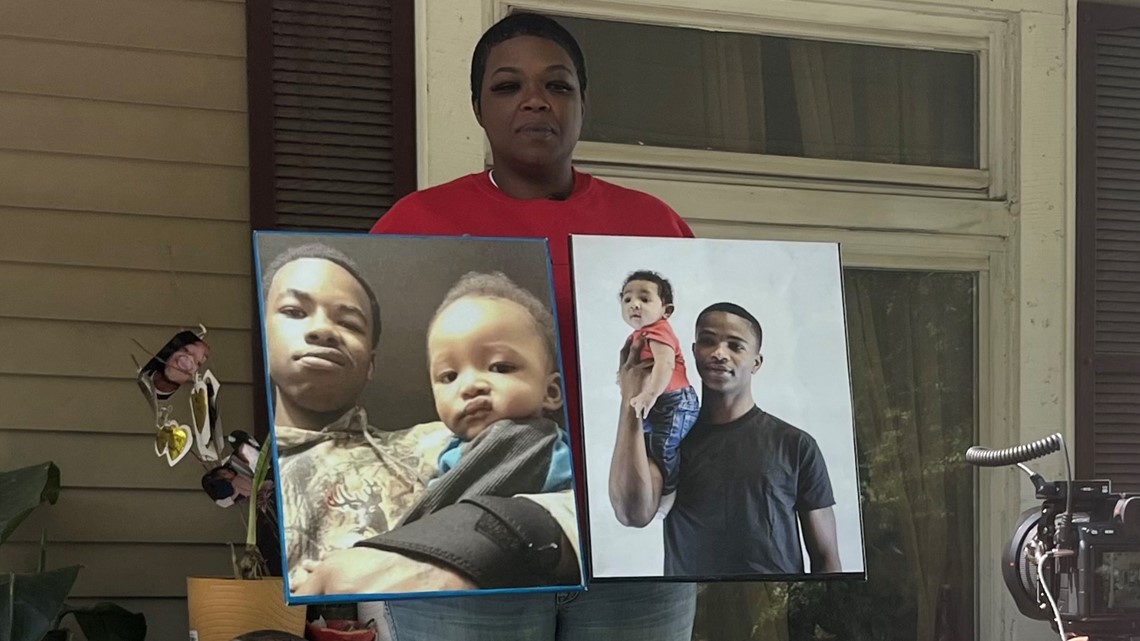 Three years later, Clanton lost another son. In 2021, a shooter killed 18-year-old DuVuan Love moments after he wrapped up a visit with his baby boy.
The football star was weeks from graduation and still deciding on his future.
His family was shattered. His mom and sisters each handled the loss differently. Clanton said one of her children needed intensive therapy because the trauma of losing her brother manifested as trouble at school.
The Indy mom said she struggled at work.
"Only my body was there; my mind wasn't even there," Clanton said. "So, I couldn't do it. So missing work. Definitely missing money … it's a lot. It's a lot."
Bullets and mental health
Clinical psychologist Bethany Leonhardt said it's common for each person to respond to a shooting differently.
"It can really affect people's sense of safety," Leonhardt said. "Which can cause things like depression, anxiety, PTSD, substance abuse disorders, as well as psychosis."
She works with patients with psychosis at the Sandra Eskenazi Mental Health Center. Many of her patients have had multiple encounters with gun violence.
"It really shapes your view of the world," Leonhardt said. "How safe the world is, and what your longevity will be in the world — if you keep seeing people your age, your race, your gender prominently being killed with gun violence. I certainly talk to folks that believe they're not going to live that long. You know, it impacts their idea of what's possible for their future."
She said all the shootings can desensitize people.
"I definitely think there's a divide," she said. "If you haven't lived through it and it's not in your community, then I think people give this false sense of, 'Oh that happened somewhere else.'"
While some families seek mental health resources, other victims report they're not always ready to seek that type of help.
"I think if you're not ready to talk to a mental health professional, there are other people who have gone through this that can be a resource," Leonhardt said.
She suggests survivors and their families find a support group, get involved with a church or community group, and look for online resources.
Waiting on justice
A big issue for Clanton is what she said is the lack of acknowledgement from police that these shootings are traumatic. She reports calling 911 in 2022 after her shooting. She said the encounter with IMPD wasn't good.
"I felt like I was treated like I was the assailant," she said. "Like I did something wrong."
She said she was never treated like a victim – even when her boys were murdered.
"It really all comes down to customer service … your tone, your body language, the way you ... the way you word what you say," she said. "Some things can be a tough question, but you can find a more therapeutic way of saying it to somebody."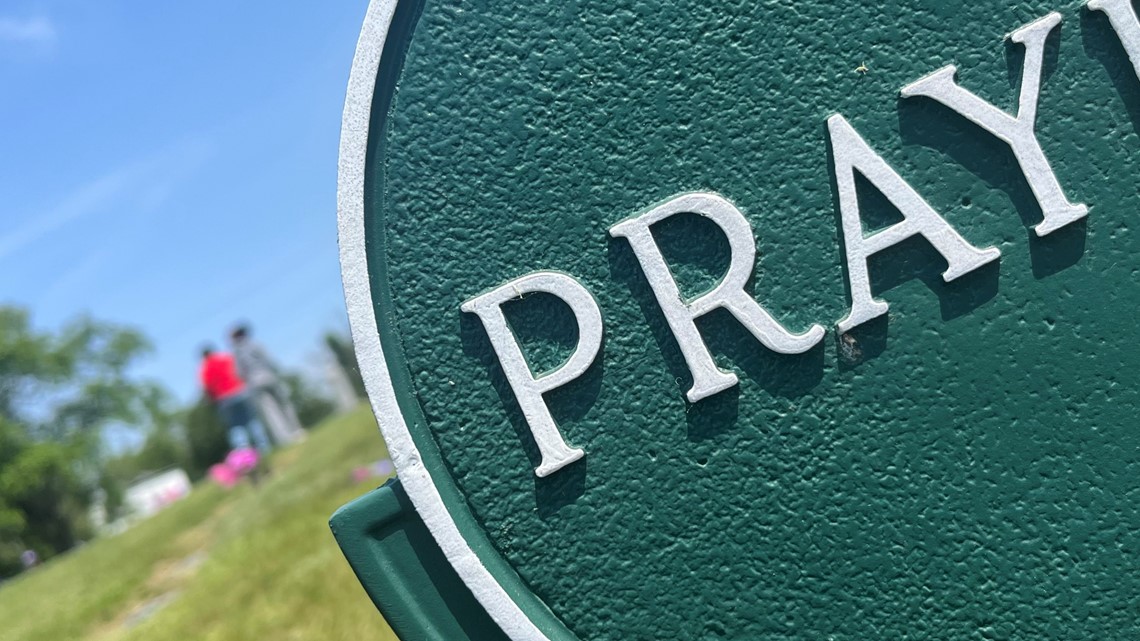 Other victims told 13 Investigates they had similar experiences.
We brought her concerns to Indianapolis police.
"Our job is to provide the level of service to the community that we would want to have, if this was our family member," IMPD Homicide Branch Commander Roger Spurgeon said.
He encourages families to contact the department if they have a bad interaction.
"If they find themselves in that situation, let me know, and I'll be happy to intervene, to try to facilitate conversations," he said.
Spurgeon said he wants to help bring better understanding and to provide realistic expectations.
"Maybe you're asking to be contacted on a daily basis, for example, we can't do that," Spurgeon said because of the number of cases detectives handle.
Clanton said families like hers want to feel protected and like the police are working on their behalf to get shooters off the streets.
Right now, all three of the shootings involving her family remain unsolved.
"It makes me nervous," she said. "Like, I don't like big crowds. If I go to a gas station, I don't know who killed my kids. I don't know who did the shooting. They know, probably, who I am, but I don't know who they are. So, I don't feel safe, like just out in the community a lot of times."