INDIANAPOLIS — Former Purdue basketball player A.J. Hammons is not allowed to have any more parties, for now.
Hammons was in court Wednesday and so were several of his neighbors. They blame his parties for gunshots coming through their home.
The courtroom was full of neighbors and a councilmember concerned about the ongoing violence at A.J. Hammons' home. Some of those gunshots were captured on home surveillance video.
"It was quite alarming, not only to hear such loud gunfire so close to our house, but the number of shots. First thing we did was run down the hall and check to make sure our 6-year-old was OK," said a neighbor who wants to remain anonymous. "I also think it's important to my family and my son to show him that we stand up for what we believe in. We stand up for the safety and tranquility of our neighborhood."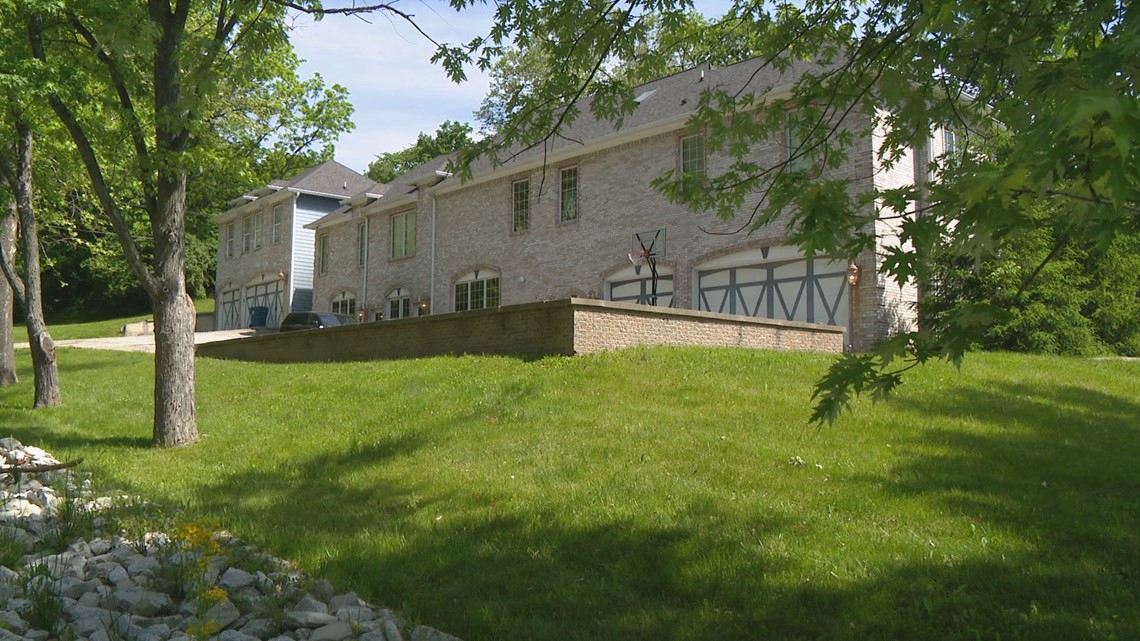 13News was at a recent neighborhood meeting over concerns about violence they felt was connected to Hammons' Harrison Run mansion on the city's northeast side. Neighbors are suing him for nuisance. They said the violence and parties have gone on over the last five years.
"This was pretty brazen. When you've got people shooting up other people, blowing through a kid's window with an A-R 15," David Sweet said.
13News followed Hammons out of the courtroom and asked, "Anything to concerned neighbors?"
"I'd like my personal space," Hammons replied.
The judge extended Hammons' temporary restraining order to prohibit any large gatherings.
"Do you plan on honoring that?" 13News asked Hammons.
"I always follow the rules," Hammons replied.
Neighbors said the temporary restraining order seemed to work over the holiday weekend.
"Kind of relax a little bit, take a deep breath and not have to worry about gunfire down our street," one neighbor said.

Their focus now is to make sure it stays that way.
"Having no remorse about it or even bothering to say, 'I'm sorry,'" Sweet said.
Hammons plans on getting a lawyer before the next and final hearing, which is set for June 21. Until then, no parties and no excessive noise are allowed.
Neighbors plan to be at that hearing. They're also hoping they can get laws changed for quicker action to problems.