PERU, Ind. — State police and the Miami County Sheriff's Office worked together to arrest a 25-year-old man in connection with a triple homicide.
Police arrested Mitchell Page of Brookston, Indiana, Sunday on three counts of murder.
On May 21, officers from the Miami County Sheriff's Office were called to a home in the 2800 block of South 300 West in Peru to check the welfare of the residents.
Officers found the bodies of 26-year-old Jessica Sizemore, 37-year-old Jessiah Hall and 4-year-old Rae'Lynn Sizemore.
All three of the victims lived at the home. Preliminary evidence indicates they were shot to death on May 16, according to officials. Autopsies have been scheduled.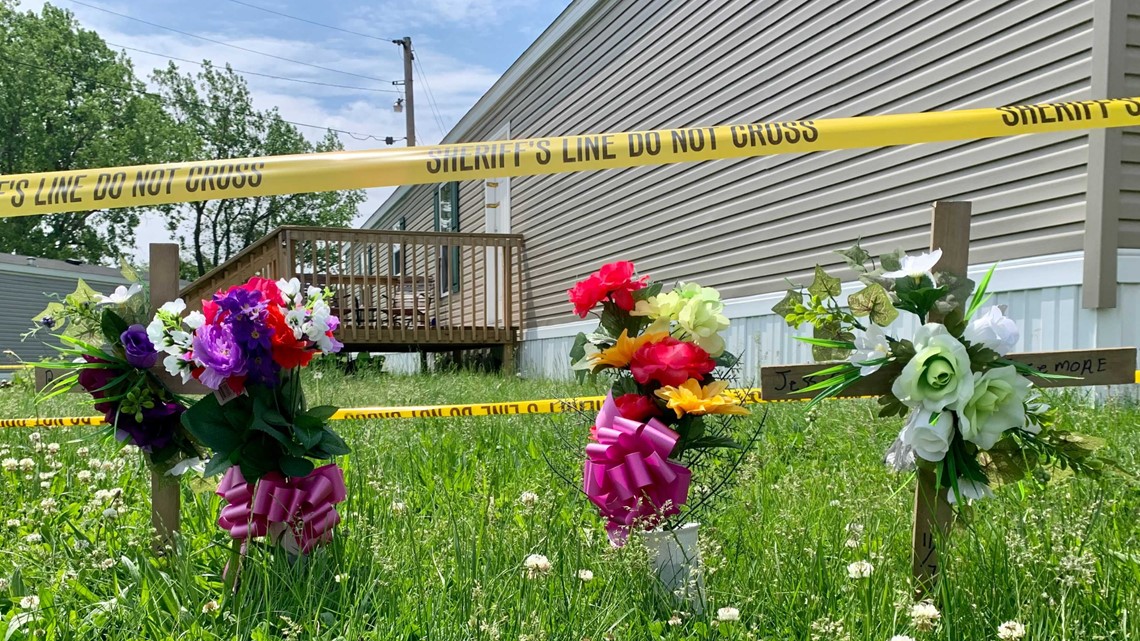 An uninjured 2-year-old boy, also named Jessiah, was also found at the home, somehow surviving for five days on his own. Indiana State Police Sgt. Tony Slocum said they don't know how the child survived or what occurred during that five-day period.
The boy was transported to Duke's Memorial Hospital, where he was medically cleared, then released into the care of the Indiana Department of Child Services Miami County Division.
Sgt. Mike Rogers of Miami County Sheriff's Department is the lead detective on the case.
"I couldn't imagine any event ever being more traumatic to multiple families and multiple in the community than an event like this," Rogers said.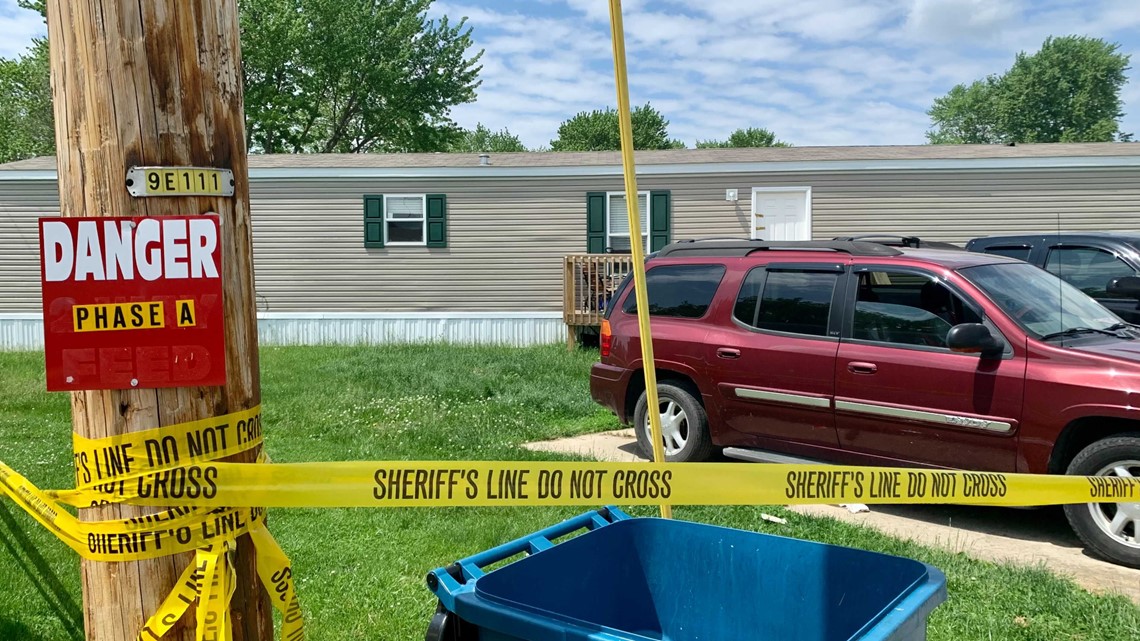 The family took frequent walks through the neighborhood.

"They talked to me and everything, and they looked so happy and everything," said neighbor Chyann Harvey.
Less than 48 hours after finding the bodies, police had Page under arrest for three counts of murder. He was taken into custody at a relative's home in Lafayette.
State and county investigators aren't discussing the evidence or possible motive in the case. However, Jessica Sizemore and Page have a child together. Sizemore's stepfather, Robert King, said he never had any problems with Page.
"He was the last, last person I would suspect of doing something like this," King said.
"We are still trying to confirm and put those pieces of the puzzle together," Rogers said.
The crime is still an ongoing investigation. Anyone with information about this case is encouraged to contact the Indiana State Police by calling 765-473-6666 or the Miami County Sheriff's Office at 765-472-1322.