INDIANAPOLIS — A 12-year-old boy who was shot while playing video games at his grandmother's house early Thursday has died.
Family members told 13News Dayshawn Bills passed away late Friday afternoon. He had been on life support and had been declared brain dead following the shooting.
Officers responded to reports of a person shot just before 3:40 a.m. Thursday, May 20 in the 3400 block of North Leland Avenue, just east of Emerson Avenue. When officers arrived, they found Bills, who was taken to the hospital in critical condition.
Family members told 13News the 12-year-old was a seventh grader at Arlington Middle School. Family said Thursday the shooting left Dayshawn brain dead, and he was expected to be removed from life support by the end of the day Friday.
He passed away around 5 p.m. Friday.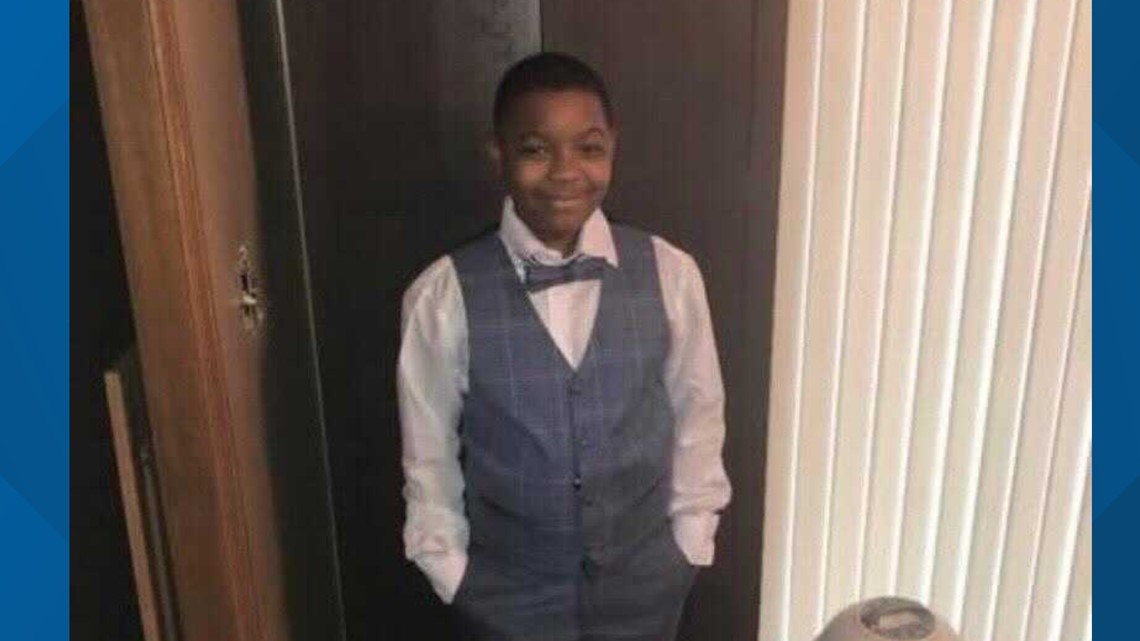 Mayor Joe Hogsett and IMPD Chief Randal Taylor held a press conference at 11 a.m. to address the overnight shooting.
"This cannot be the lived experience of families in our city - anywhere in our city. That is why the city, IMPD, elected officials, community anti-violence groups, church groups, and individuals are doing all that we can, everything that we can think of, to address the spike in deadly violence in Indianapolis," Hogsett said.
Indianapolis Public Schools also released a statement about the shooting Thursday.
"The Indianapolis Public Schools community extends our heartfelt thoughts and prayers to the family and friends of Day'Shawn Bills, a 7th grade student at Arlington Middle School. This is a tragedy that our families and communities should never have to experience, and we are saddened by the gun violence that continues to impact us all."
Police told 13News that their initial investigation indicates shots were fired outside of the home and the child was inside the home at the time of the shooting. Investigators are calling this a drive-by incident.
IMPD Chief Randal Taylor said Dayshawn was visiting grandparents and playing video games with family members when he was shot.
"When we're at the point where people can fire weapons into homes not caring, not even thinking what the consequences can be, then we have a problem," Taylor said.
Homicide detectives were called in to investigate.
IMPD has had a total of 34 children (under the age of 18) shot in 2021, according to a spokesperson.
"I'm shaking in my legs right now and my heart is bursting and it breaks in a million pieces because we have these young men out there that they're lives have been snatched prematurely," said Antonio Patton, community activist.
Anyone with information that could help in this case is asked to call the IMPD Homicide office at 317-327-3475 or Crime Stoppers at 317-262-8477.