INDIANAPOLIS — "Timing is everything." That saying couldn't be more fitting for the timing of the next rain event in central Indiana this week. Consensus of forecast guidance continues to paint a damp picture for Thanksgiving locally with the approach of a cold front later this week.
In advance of this front, temperatures peak near 50° on Wednesday, despite an increase in clouds as a stiff southwesterly breeze blows over 25 mph. While wind could cause some flight delays in Chicago and/or Detroit, travel weather preceding Thanksgiving looks mainly quiet outside of some lake effect in the Great Lakes and a storm system in the Pacific Northwest.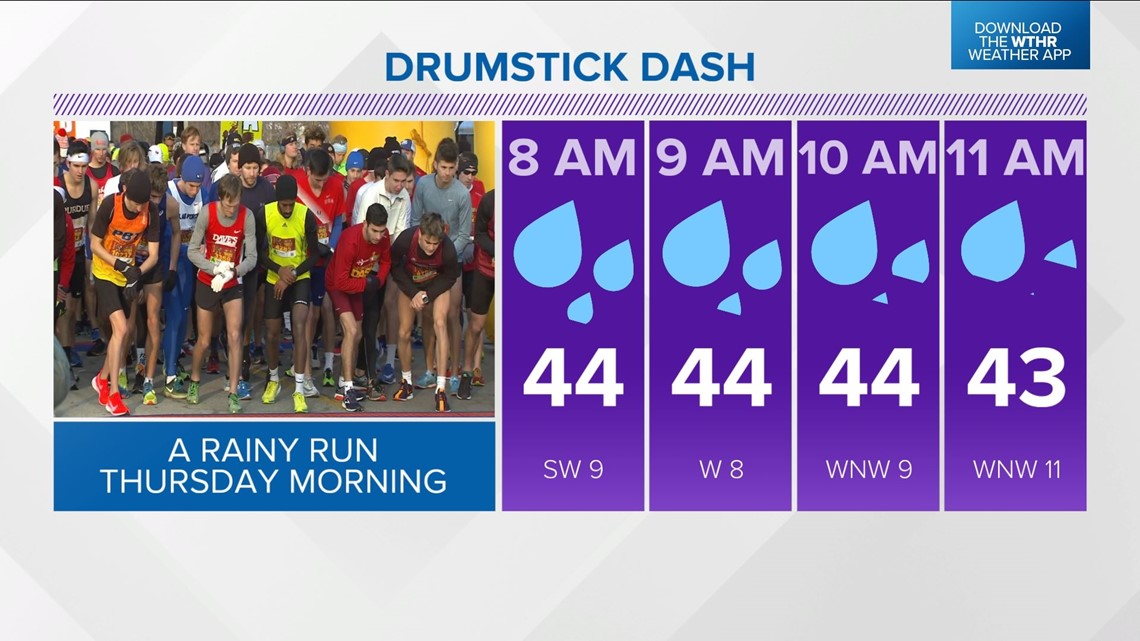 An axis of rain overspreads central Indiana Wednesday night into Thursday night. This is not optimal timing if you're one of the thousands running in the Drumstick Dash this year, which is back after being run virtually last year.

For now, we're expecting widespread rain to begin Thanksgiving with temperatures in the 40s. The aforementioned cold front is timed to move into eastern Indiana during Thursday afternoon, pushing the steadiest rain out of the state and ushering in falling temperatures into the 30s to finish the holiday.
There may be just enough cold air to allow some snowflakes to mix with the rain before it completely ends. This is subject to change, but for now it's looking like a damp and raw Thanksgiving this year in central Indiana.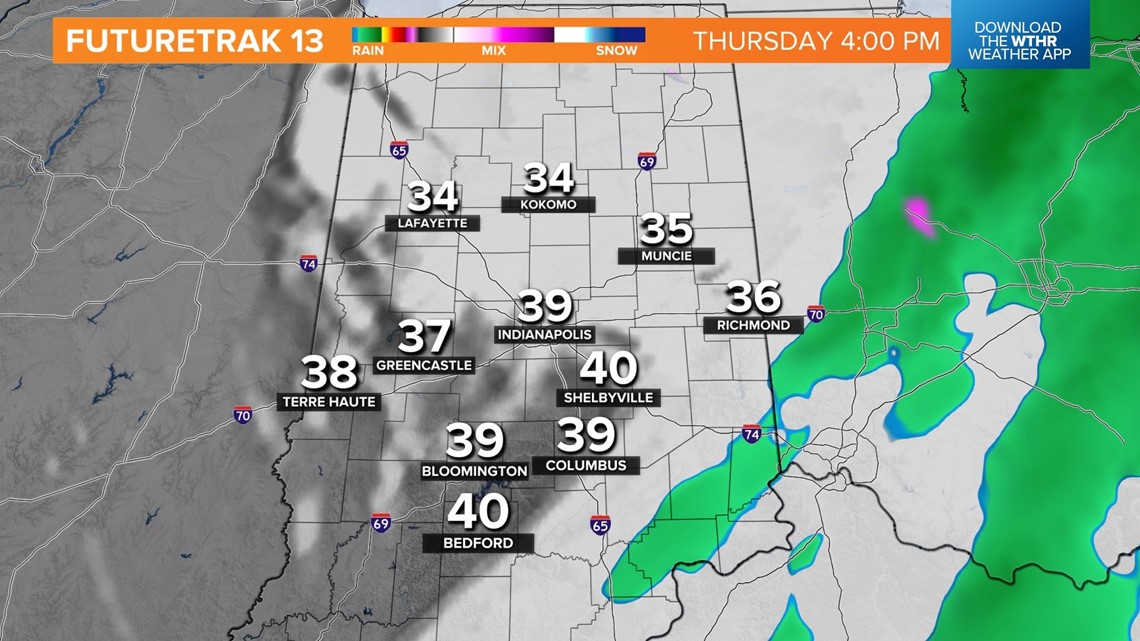 There have only been two other Thanksgiving Days in the past 20 years in Indianapolis with .30"+ rainfall — 2003 (.31") and 2010 (1.45"), with the latter being the wettest Thanksgiving Day ever in Indy.