INDIANAPOLIS — The warming trend starts to kick in today with sunshine and a light wind out of the west. Afternoon highs will climb into the upper 40s and low 50s.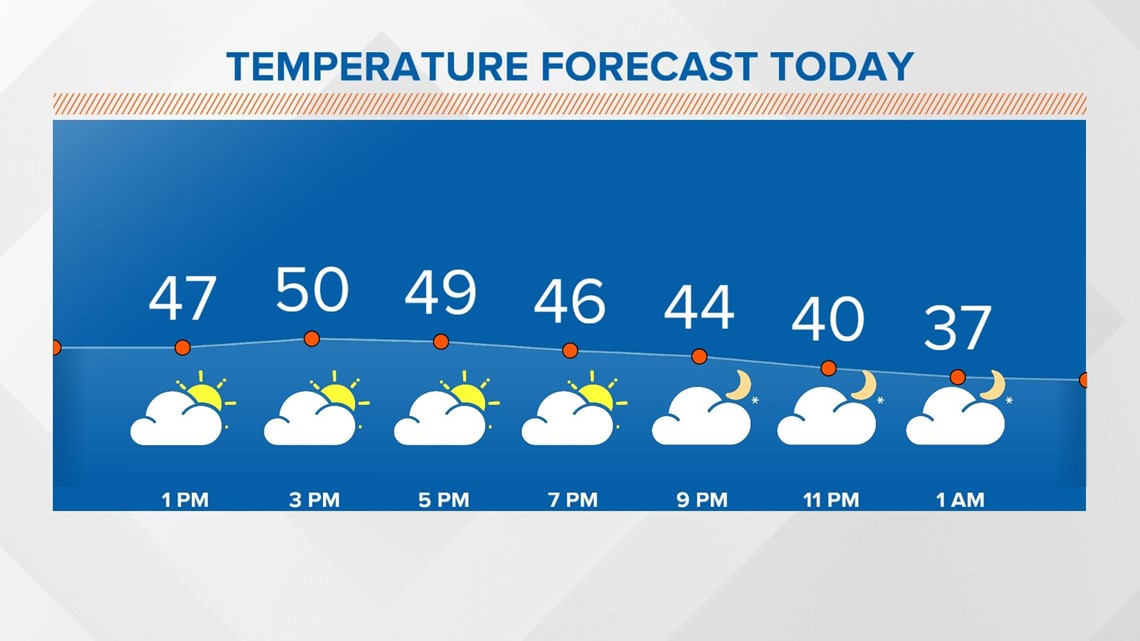 It will be quiet and pleasant this evening. Clouds will increase overnight with temperatures falling into the low to mid 30s. It will be mostly cloudy Wednesday with a chance of showers across central Indiana and rain is likely in south central Indiana.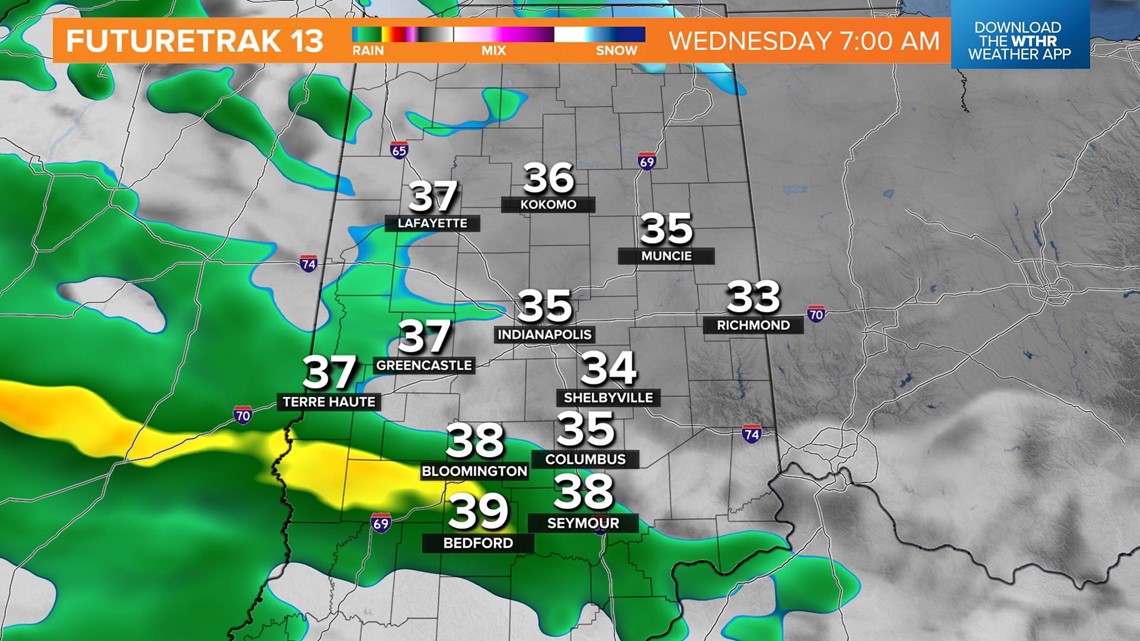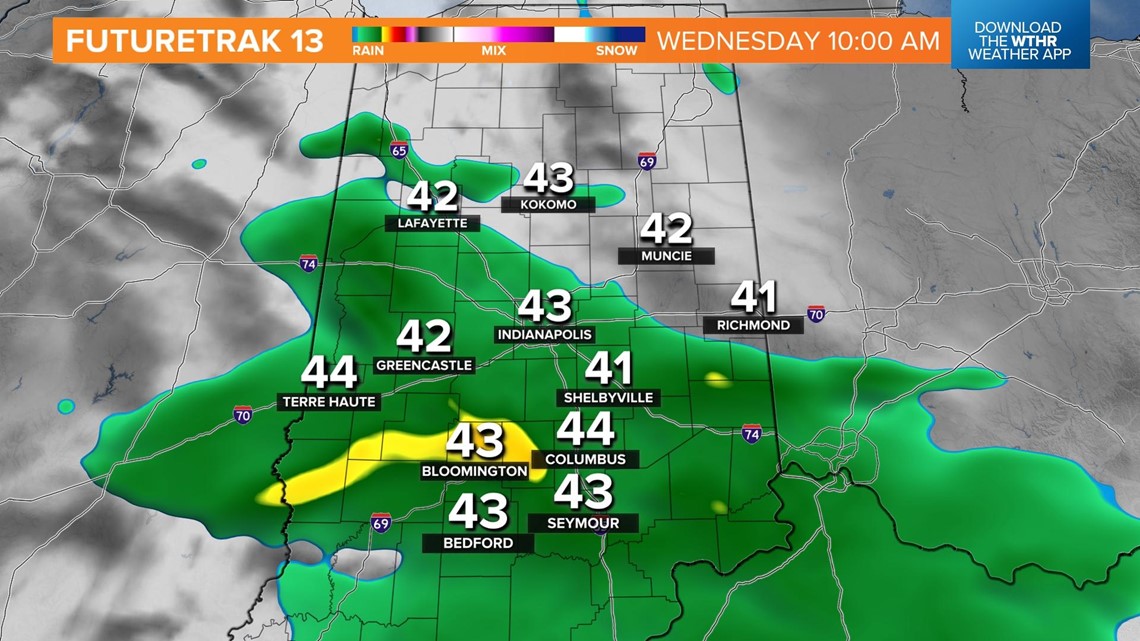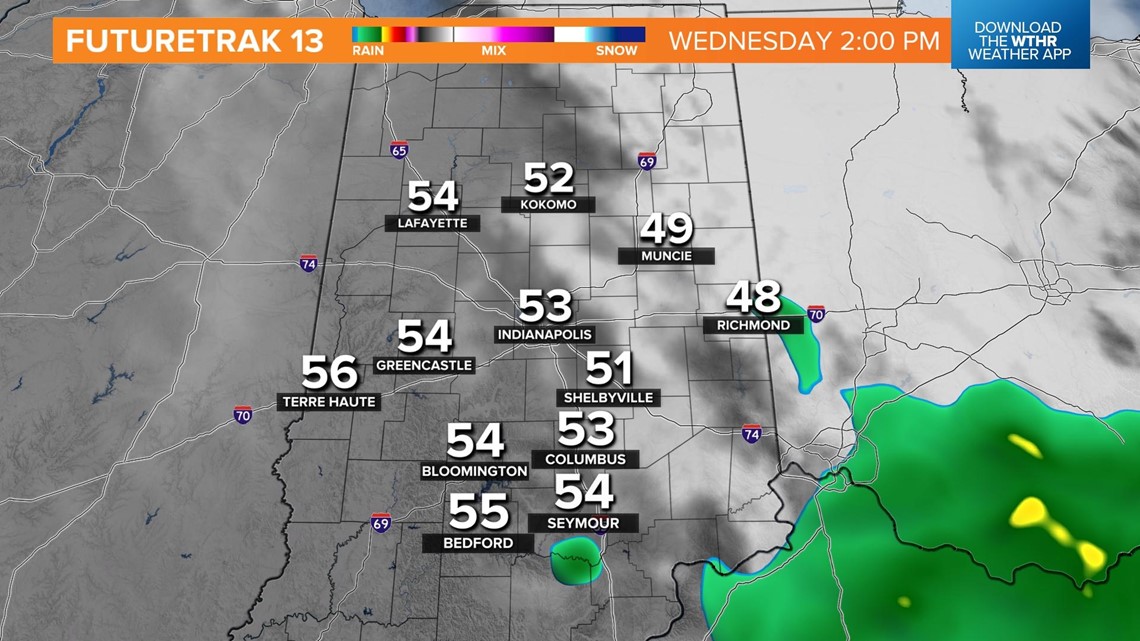 Rain potential will be around a few tenths of an inch to a quarter of an inch.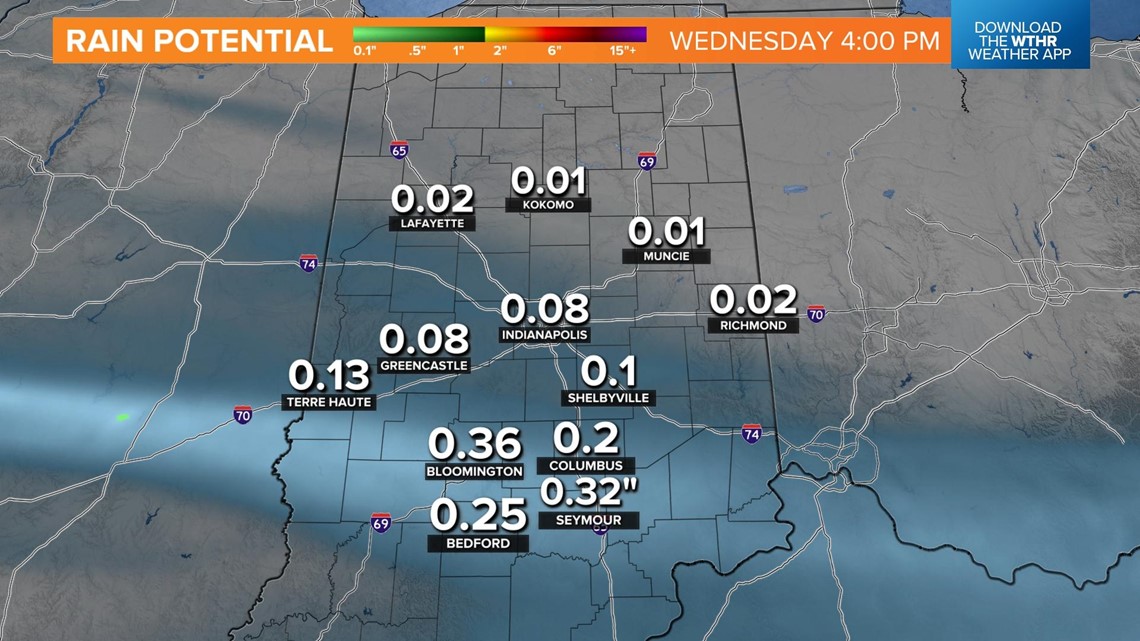 It will be mild with highs near 50 degrees.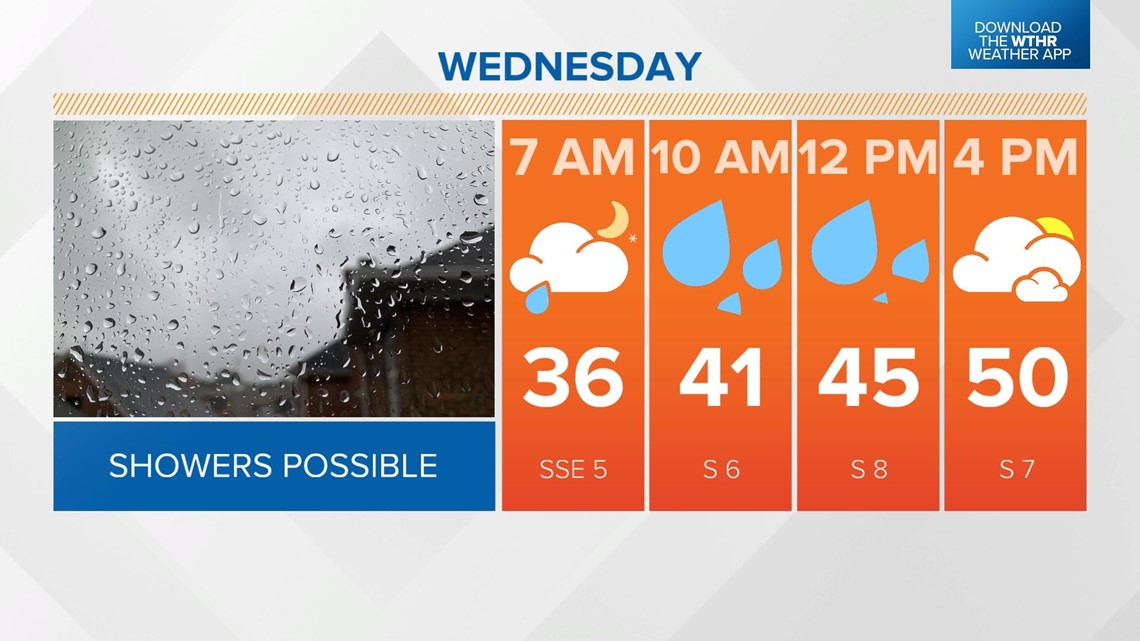 Temperatures will warm into the upper 50s and low 60s Thursday and Friday.