INDIANAPOLIS — The winds have shifted out of the northwest, allowing cooler, drier air to arrive. The winds will be a bit breezy at times, gusting around 15 mph.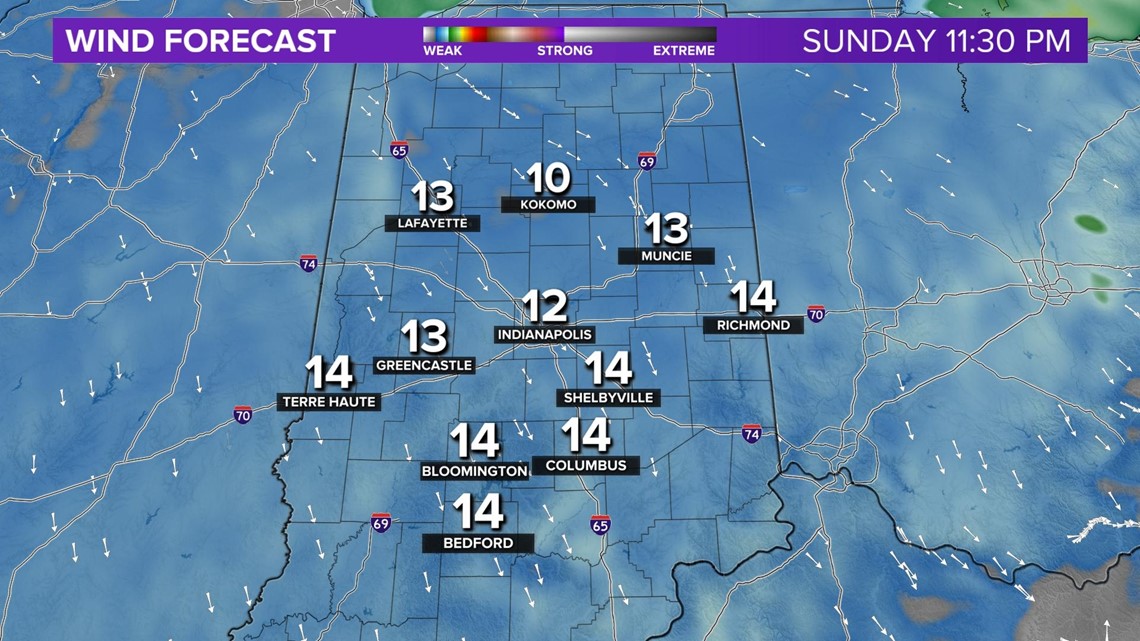 It will be partly cloudy and cooler this evening. Temperatures will drop into the upper 50s and low 60s with humidity falling as well.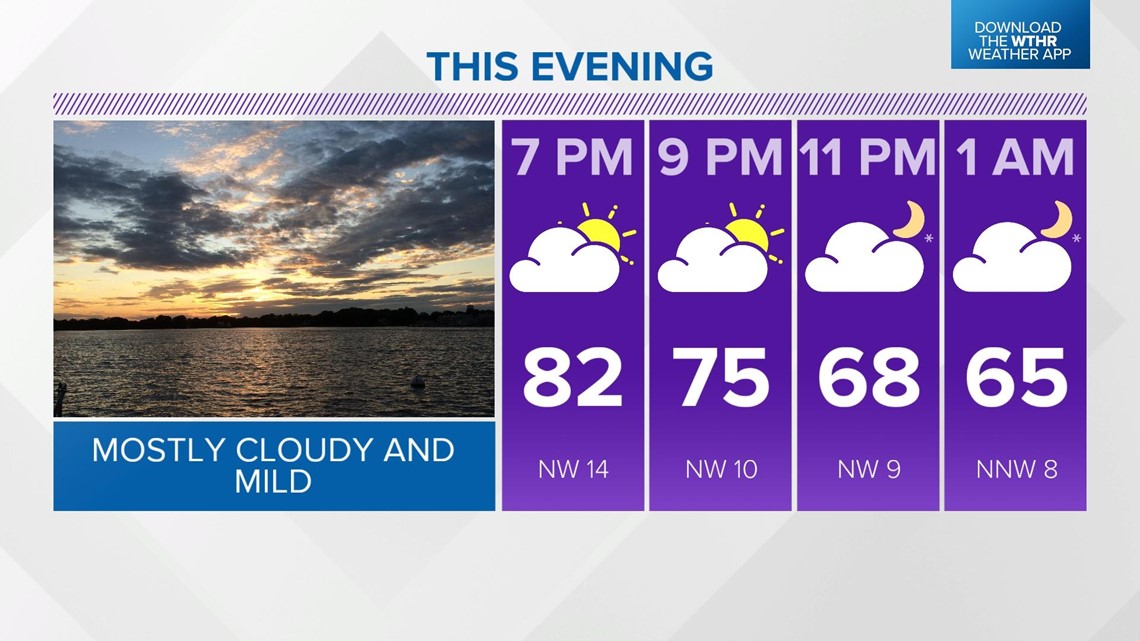 Monday will be unseasonably cool, as cooler air aloft moves over central Indiana.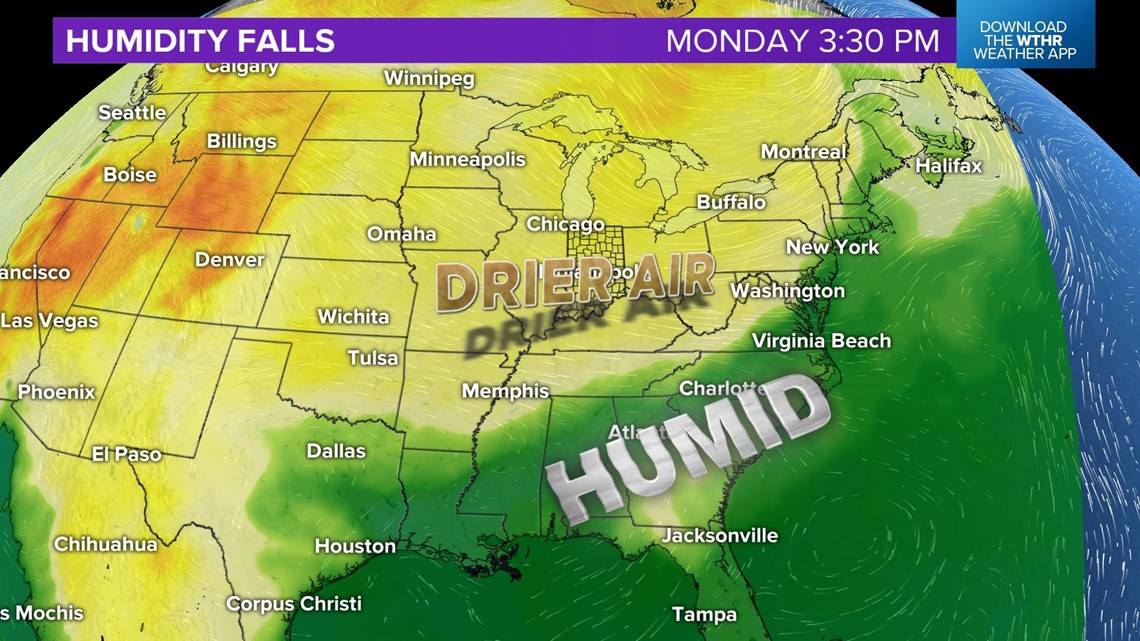 Dewpoints will dry into the upper 30s.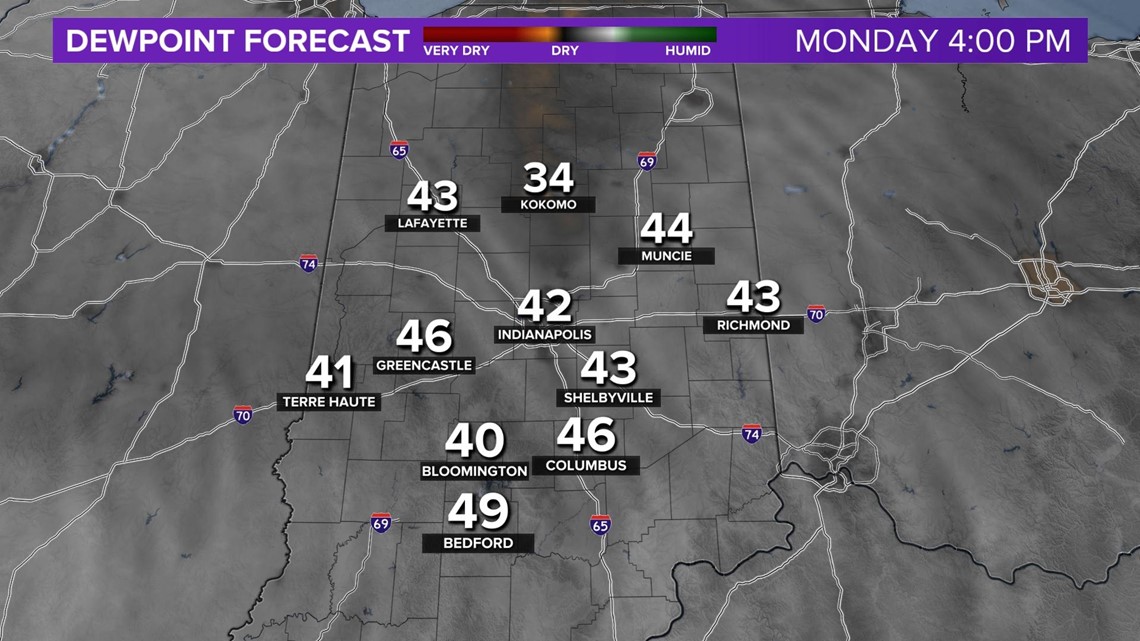 Temperatures will only climb into the mid to upper 70s with low humidity.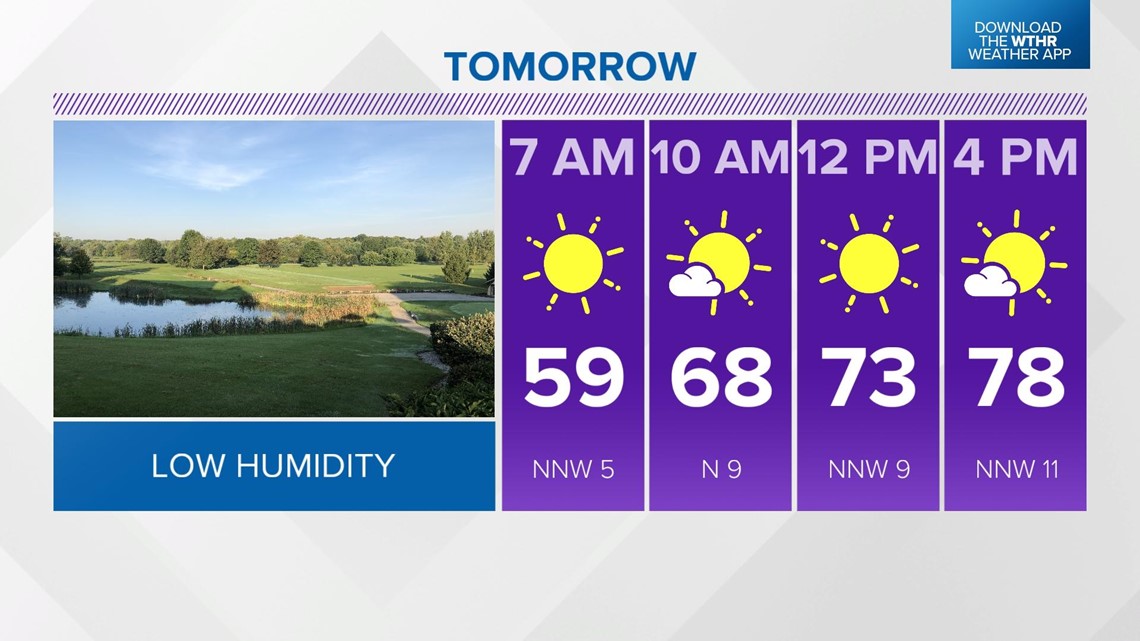 Humidity will be on the rise by mid-week.