INDIANAPOLIS — Central Indiana is cleaning up this morning after a round of severe storms impacted the state. The National Weather Service will be surveying multiple locations today, prioritizing Sullivan County after three fatalities were confirmed overnight. They'll also be in Johnson County, as well as a secondary area where tornado-like damage was reported including Clinton and Howard counties.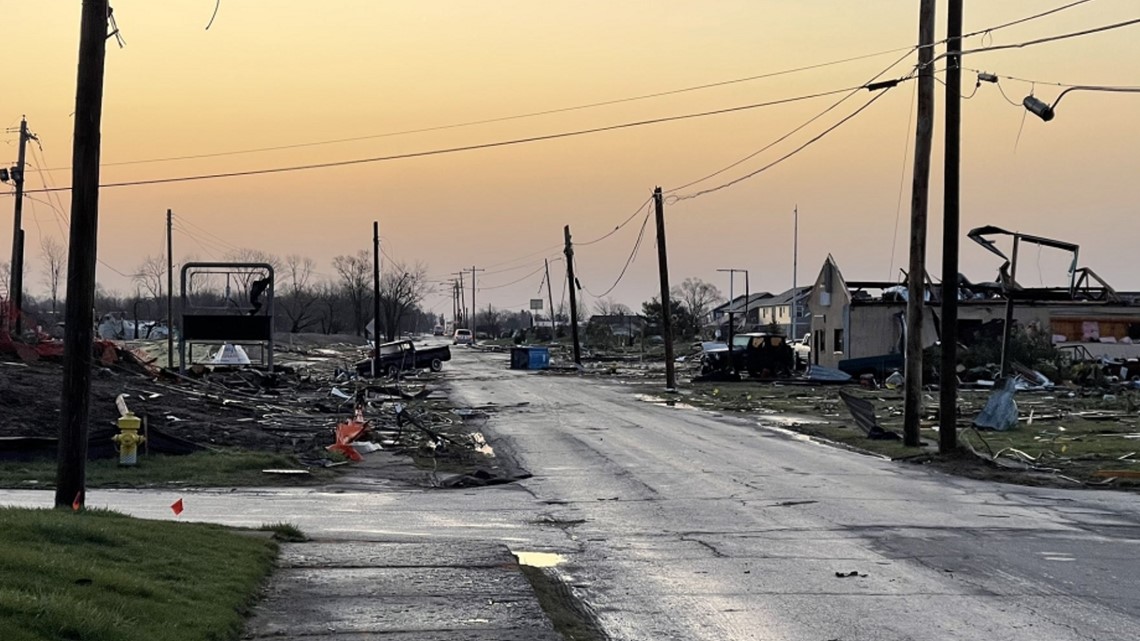 Severe weather is out of the forecast today, but strong wind gusts will continue. A Wind Advisory will be in effect throughout the state through 6 p.m. for 45-50 mph wind gusts possible. This will be a chilly wind from the west which ushers in cooler air. Temperatures will hold steady in the 40s throughout the day. A few stray showers will be possible, as well, mainly between 11 a.m. and 6 p.m.
As the sky clears overnight, much colder air settles in. Lows will fall into the upper 20s. Big improvements are ahead for Sunday with sunshine returning and highs in the upper 50s.
Temperatures warm in a big way through early next week. Highs will be in the upper 60s on Monday with a few scattered rain showers possible. Temperatures will push the mid-70s on Tuesday.
This unseasonal warmth comes with chances of strong-to-severe storms as a cold front arrives late Tuesday into Wednesday.