INDIANAPOLIS — Central Indiana is in luck for another dry weekend for outdoor plans.
A dome of high pressure to our southeast remains in control which will limit any cloud development during the day and keep any mugginess at bay.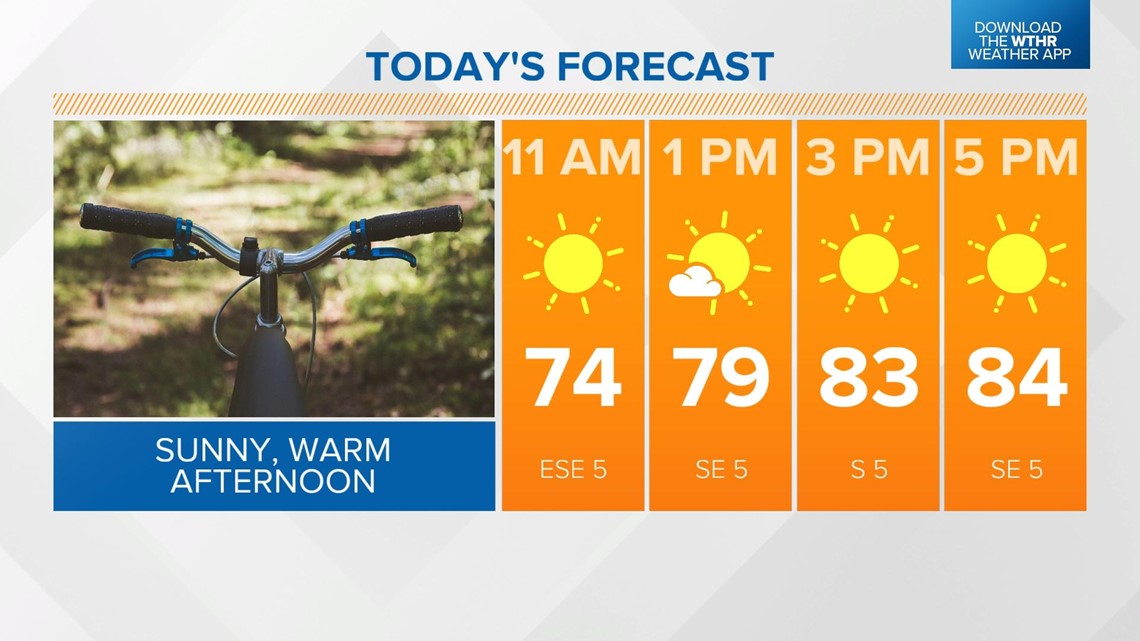 Look for lots of sunshine and highs in the low- to mid-80s. The average at this point in the season is still in the upper 70s.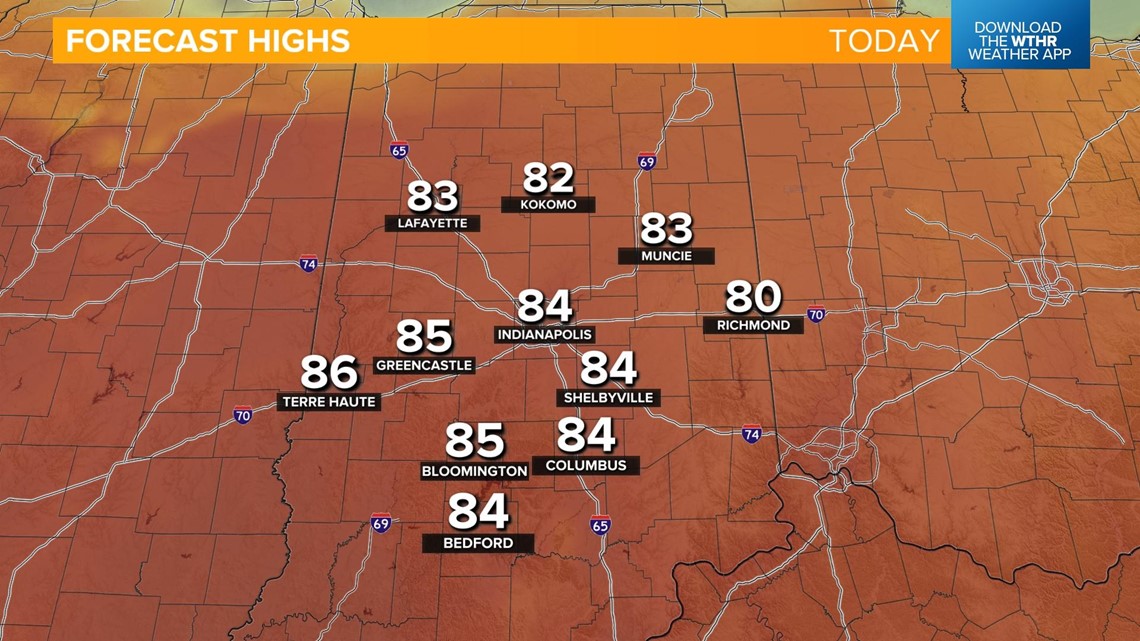 The UV Index will be in the "very high" category today so remember the SPF 30+ if you're planning on spending extended time outside.
The sun will be at its brightest from 10 a.m. to 4 p.m. so remember to wear a hat, shirt, and sunscreen to be best protected from the harsh UV rays.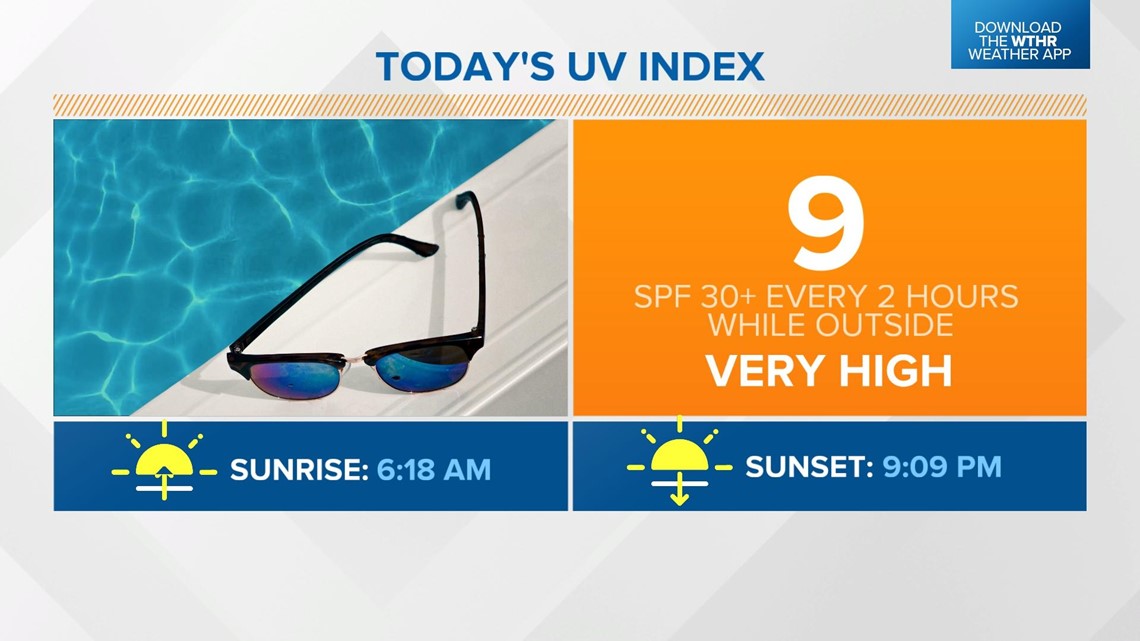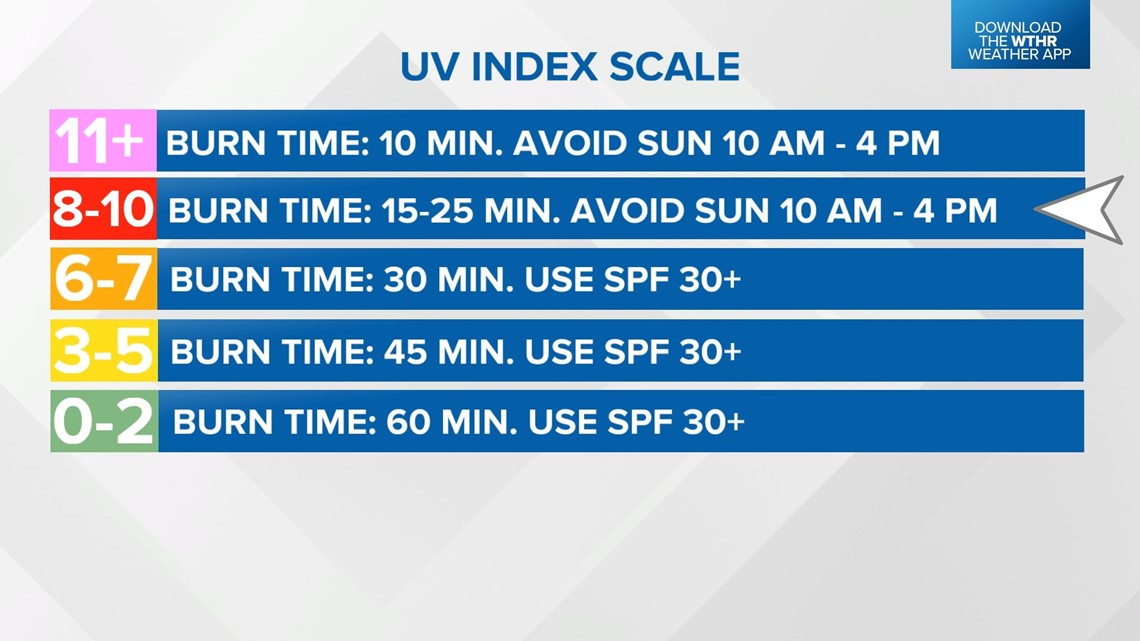 We have a pleasant evening ahead with temperatures dropping through the 70s with a few increasing clouds, especially in areas to the north.
Sunset tonight is at 9:09 p.m.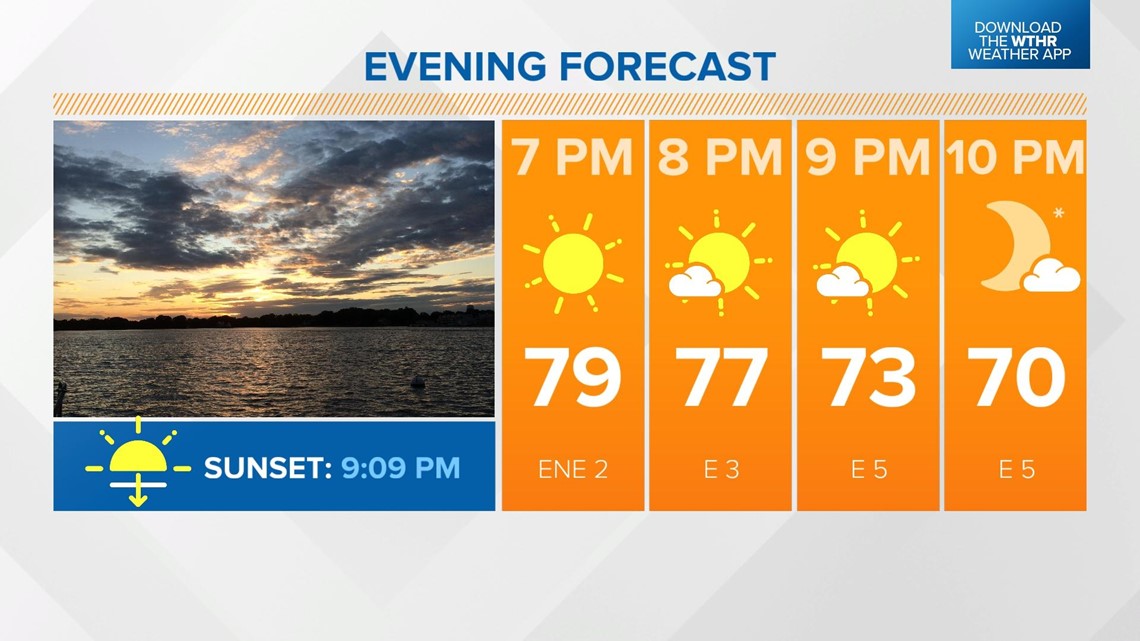 A stalled boundary will inch south into northern Indiana after midnight bringing increased clouds and a stray shower into the northern tier of central Indiana including Lafayette, Kokomo and Marion.
Low temperatures fall into the upper 50s overnight.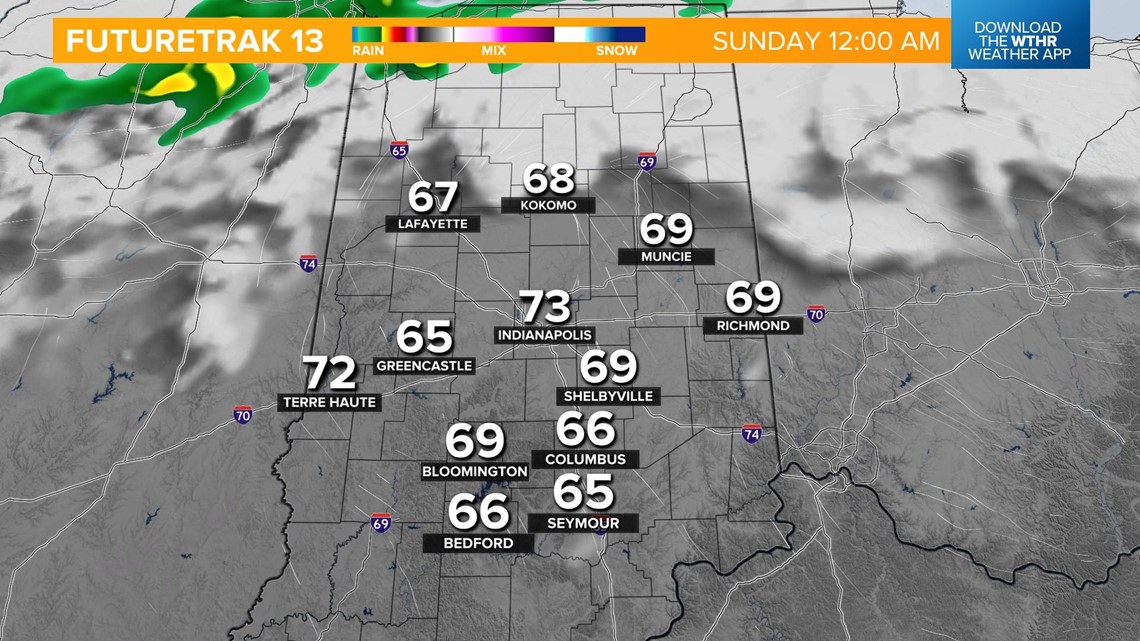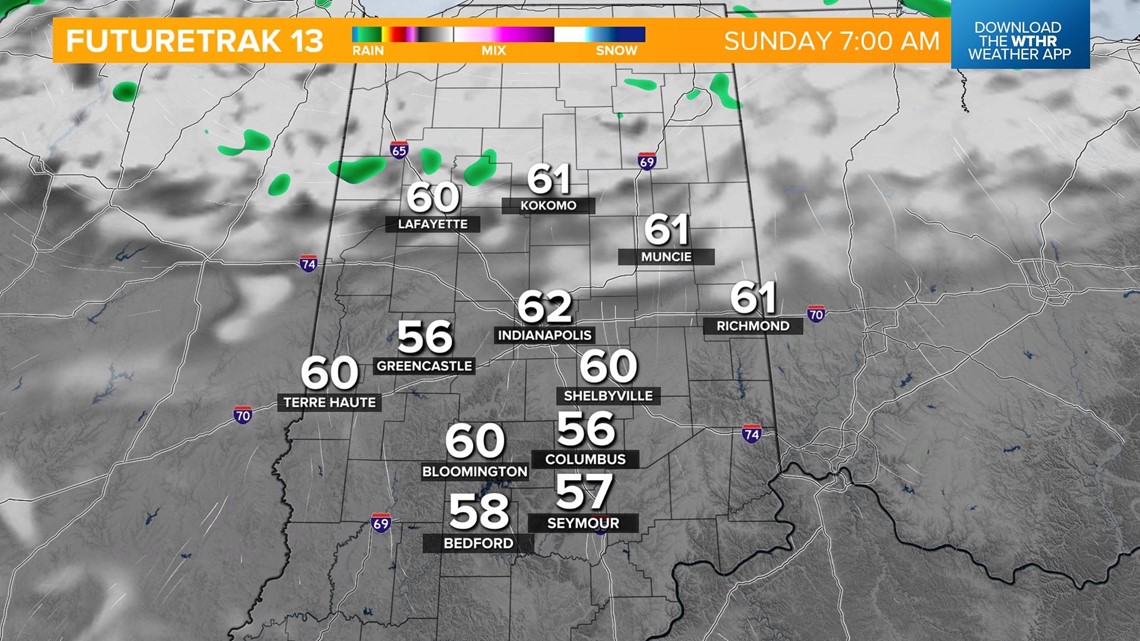 Clouds clear out early Sunday making way for another sunny afternoon as temperatures rebound into the mid-80s.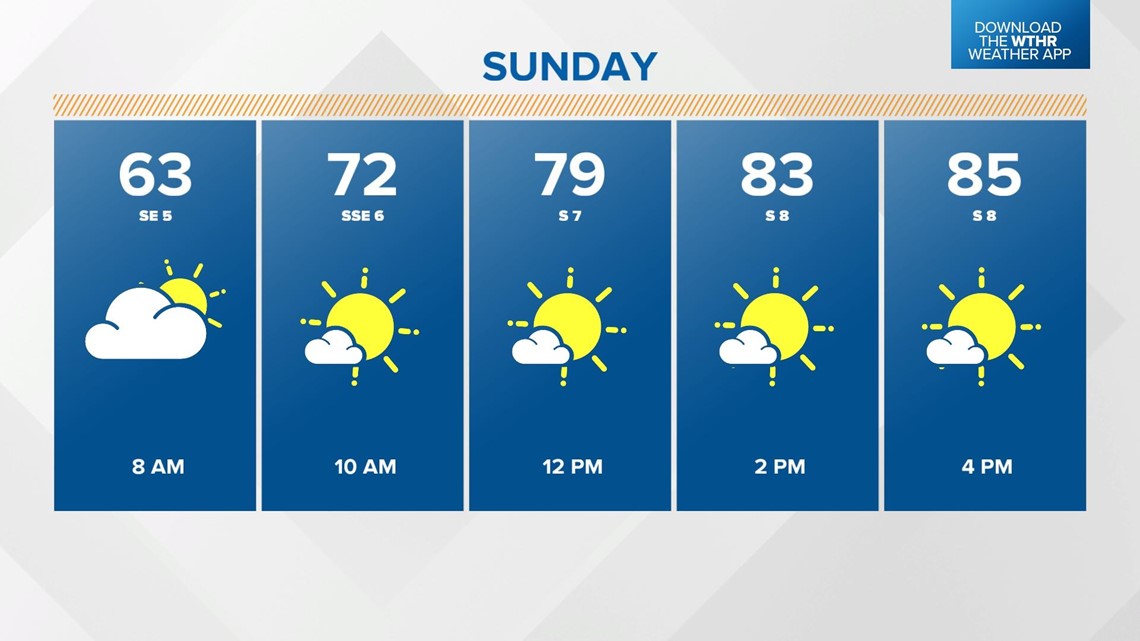 Our next storm system will arrive late in the day Monday bringing showers and storms.
Temperatures will still be in the mid-80s Monday afternoon before the rain arrives.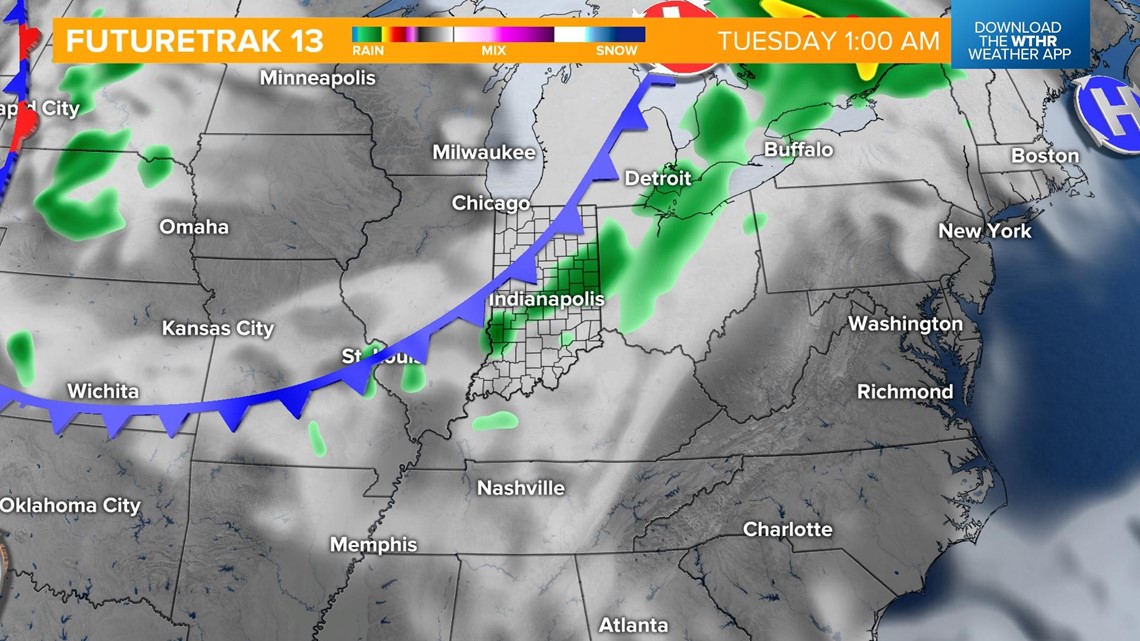 This system should be out of the area by early Tuesday as more seasonal temperatures return.
Highs will then be in the upper 70s through the remainder of next week.