The weather currently in central Indiana for early June could be described as perfection. Hard to argue against dewpoints in the 40s (comfortably dry air), seasonably warm highs in the 80s, mainly clear sky and refreshing breeze in the afternoon.
That dry air and clear sky leads to rather large diurnal temperature swings from lows in the 50s to highs in the 80s.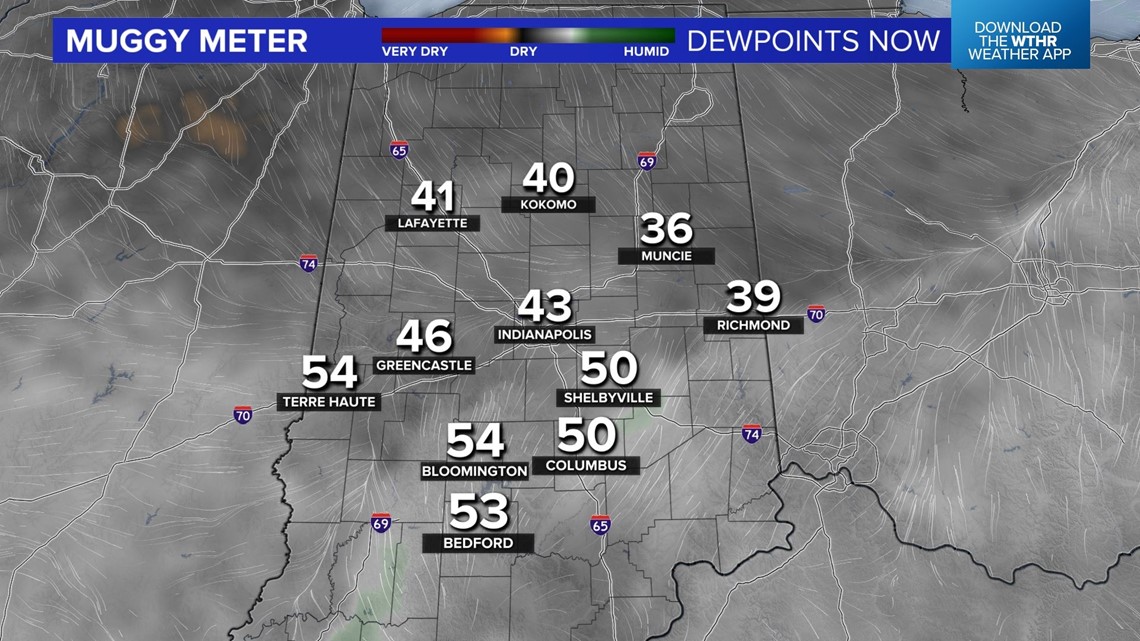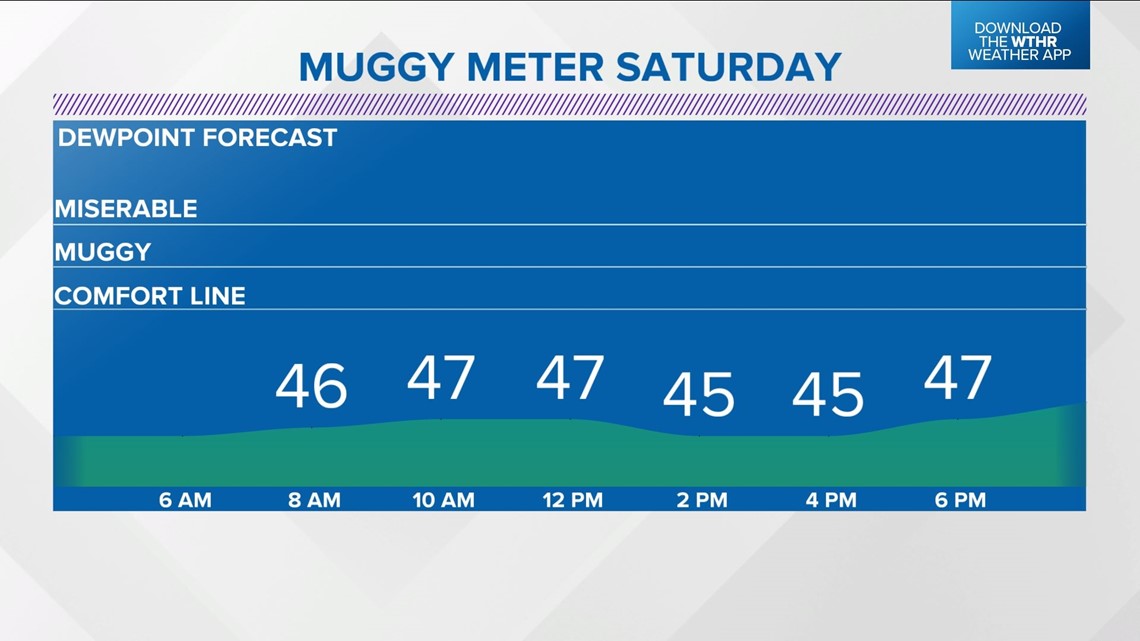 Saturday will be a near carbon-copy to today with a quick warm-up into the 80s by early afternoon, but again with dewpoints in the 40s making the air feel very pleasant. The muggy meter remains below the line of discomfort (60°+ dewpoint) all weekend long with Sunday high temperatures reaching the mid-80s under a mainly sunny sky.
While our weather this weekend couldn't be any better, central/south Florida will have the impacts of what could become Tropical Storm Alex within the next 24 hours. Either way, flooding rainfall will be likely in addition to the possibility of tornadoes as the circulation center moves across the peninsula between now and Sunday morning.
Our next rain-maker arrives with an approaching frontal system Monday afternoon. With highs in the 80s and dewpoints in the 60s that day, areas of heavy rain will be likely.