INDOT is converting State Road 37 to I-69 from Martinsville to Indianapolis, eventually merging with I-465 to connect to I-69 on the northeast side of Indianapolis. Construction in Martinsville started in 2019.
The construction will eliminate intersections and create 10 interchanges, including State Road 39, Ohio Street, State Roads 252 and 44, Henderson Ford Road, State Road 144, Smith Valley Road, County Line Road, Southport Road, Epler Avenue and I-465.
"This project is huge for the state of Indiana," said Natalie Garrett, a spokesperson for INDOT. Once complete, she said the new I-69 will "reduce travel times, improve safety along the corridor by eliminating those at-grade crossings. We're eliminating the risk of those serious right angle crashes, T-bone crashes."
The construction at I-465 will ramp up once the North Split is able to open downtown.
"Going into '23 and '24, the majority of the heavy construction will be focused up on the 465 area, the 465 vicinities. That interchange also adding lanes, adding capacity to 465 on the southwest side," Garrett said.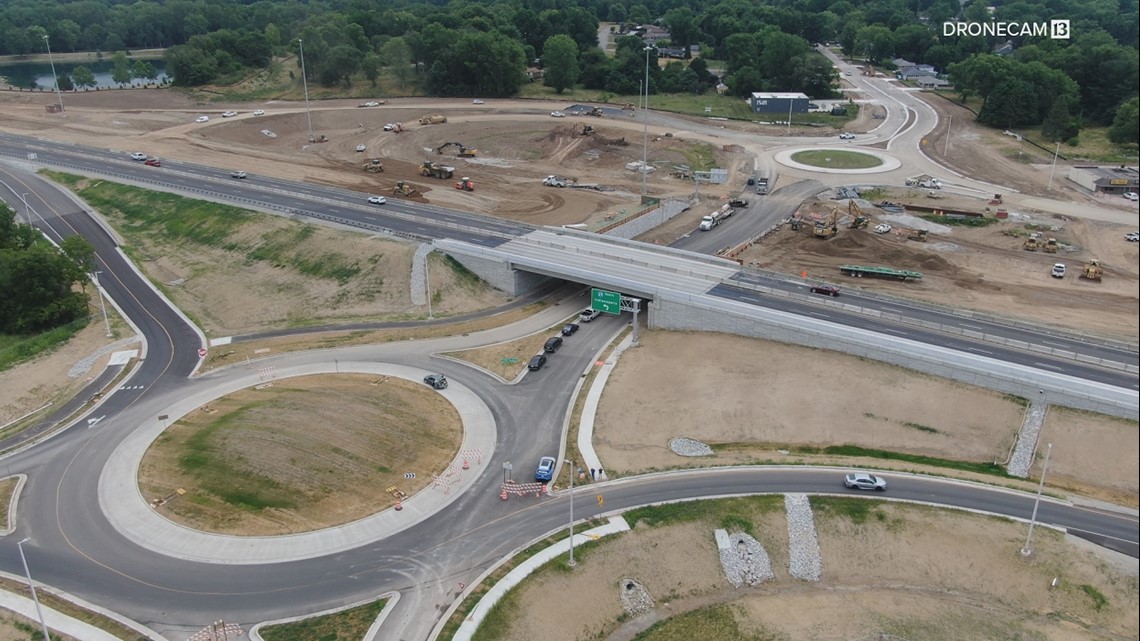 INDOT expects to see around 1,300 fewer crashes and an economic impact of more than $4 billion over the next 20 years. Travel time will be reduced by 11 minutes between Martinsville and Indianapolis. For drivers commuting the stretch with a daily round trip, time saved adds up to 22 minutes per day — or almost two hours per week.
The I-69 Finish Line from Martinsville to Indianapolis costs $1.5 billion.
This project is at the halfway point and is expected to be fully open to traffic at the end of 2024.
Click here to get the latest updates on the project.
NOTE: This story has been updated to correct the project is on time and not three years ahead of schedule.