INDIANAPOLIS — CDC's new mask guidance is forcing some Central Indiana school districts to make last-minute policy changes.
Several districts already have students back in the classroom and others are scheduled to start very soon.
The guidance says all students, teachers, staff and visitors should mask up regardless of vaccination status as new data shows vaccinated people can spread the highly contagious delta variant.
"In areas with substantial and high transmission, CDC recommends fully vaccinated people wear masks in public indoor settings to help prevent the spread of the delta variants and protect others – this includes schools," said the CDC director on Tuesday.
On Wednesday, students in the Metropolitan School District of Wayne Township headed back to the classroom - with masks.
Superintendent Jeff Butts made the decision Tuesday after the CDC reversed course. Originally the district only required unvaccinated students and staff to wear a mask. Now they are recommending everyone wear one whether they are vaccinated or not.
"I just have to really hand it to our families. They made that adjustment very quickly. I was so proud of our students and our staff with the number of them that choose to mask up, even the vaccinated ones," Dr. Butts said.
The district has also set up classroom pods for younger students to allow them to remove masks when in the classroom. However, masks must be worn on buses, in the hallways and in common areas.
Wayne Township was one of the first districts in the area to make the switch on Tuesday.
"I know there are a lot of feelings on both sides of this mask issue and parents are very passionate about that. We've heard from both sides, but for us, we want to make decisions based on the medical professionals to keep our children on our staff safe," Dr. Butts said.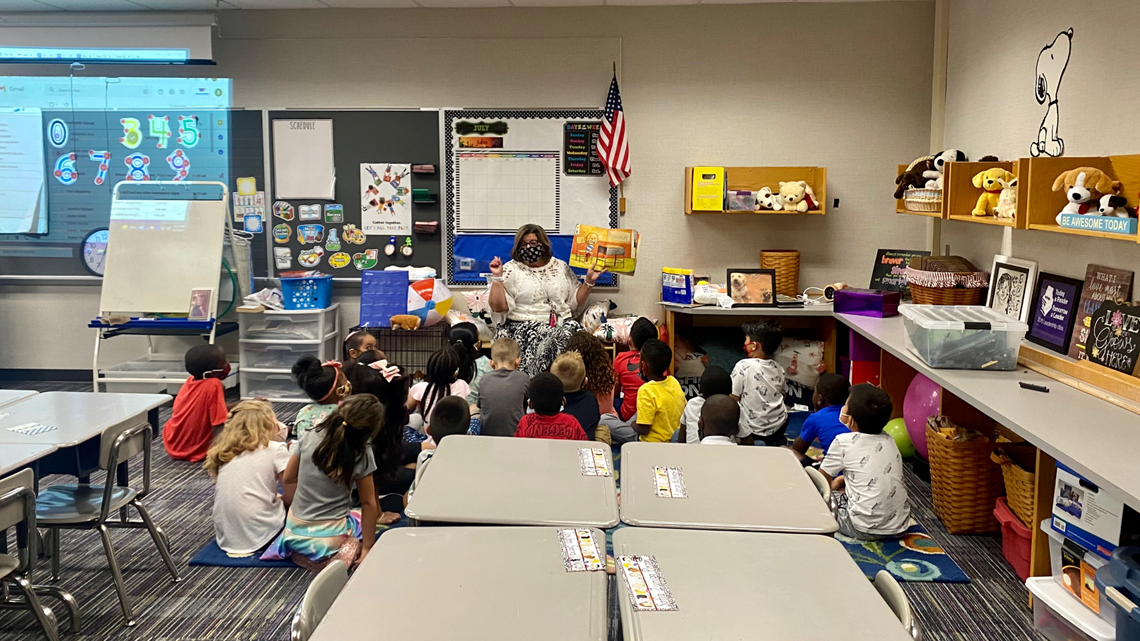 Although kids are less likely to get severely sick from COVID-19, cases in young people have been increasing from the delta variant. Also, children under 12 are not yet eligible for the vaccine.
"It's always hard when you communicate last-minute decisions to our families. That's why we tried to put guidance out two weeks ago, but our families are used to things somewhat over the last year. So, we wanted to make sure we were being responsive to the CDC's recommendations and trying to keep our families and our students safe," Dr. Butts said.
This fall, the district opened a K-8 virtual option to go along with its virtual high school program that's been around for years. They are not seeing the enrollment they anticipated but expect the enrollment to increase in the next few weeks.
Several other districts tell 13News they are still viewing the new guidance before making any changes. Marion County Public Health Department will continue discussing changes with school leaders.
What other people are reading: