INDIANAPOLIS — Emergency crews are investigating after a small plane crashed on the south side of Indianapolis Jan. 24.
Police said the crash happened along a railroad in the 4100 block of Weaver Avenue, near Shelby Street and Edwards Avenue, around 3:45 p.m.
IMPD said one person inside the plane died in the crash. That man was identified later by the coroner's office as 20-year-old Shane Pennington II.
It is still unclear what led up to the crash.
Dozens of people witnessed the crash in the residential area. Tina Thompson said she was leaving work at the time when she noticed a plane falling from the sky.
"I am still shaken up," she said. "There were no flames. It was just a loud boom. It came down at a 45-degree angle. There was no spinning, just nose down."
Thompson and neighbors went to help after the crash but said the damage was too extensive.
A 13News viewer who lives in the area shared video of debris in his neighborhood after the crash.
Members of the University of Indianapolis' cross country team were also in the area and saw what happened.
"We were like, 'Oh my goodness.' We couldn't tell if it was landing," said Liam Arthur.
"It seemed way too low to the ground, and it was going way too fast," said John Rushton.
"It looked like a 45-degree angle or so. It was heading pretty straight down and kind of wobbling a bit," said Blake Ellis.
The Federal Aviation Administration is taking over the investigation to determine what caused the crash.
Shelly Salem said the plane came down near her backyard. She came home from work and saw pieces of the plane scattered around her home.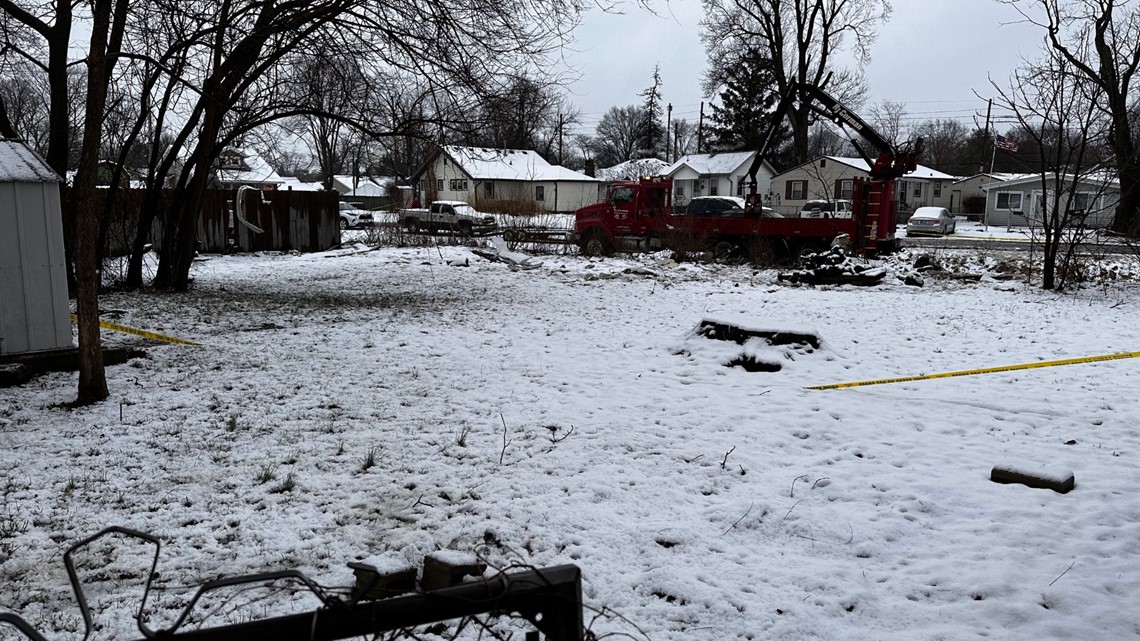 She is thankful it didn't hit her home.
"I feel very fortunate," she said. "How often does something like that happen and that close?"
The Federal Aviation Administration and the National Transpiration Safety Board are investigating. An NTSB spokesperson confirmed the plane was a single-engine Cirrus SR20.
According to flight data, the flight lasted 12 minutes. The peak altitude was 1,700 feet and the top speed was 129 mph. The flight took off at 3:27 p.m. from Indianapolis Executive Airport in Zionsville. The plane crashed at 3:39 p.m.
The area and railroad remained shut down Wednesday evening as crews worked to remove the plane.