For more than three years, steel beams and a concrete structure has sat untouched near 16th and Main streets. The property is right across from the main entrance of the Indianapolis Motor Speedway.
On Monday, the Town of Speedway introduced a proposal for a $2.5 million short-term construction loan at the council meeting. The town's loan originates through tax increment finance revenue.
The loan would help the new developer jump-start the more than $30 million Wilshaw Hotel project.
The development team is HE Speedway Owner LLC and includes partners Hotel Equities and 33 Degrees. Hotel Equities currently has more than 210 hotels in the US and Canada, including ten in Indiana.
"If that was a green field, I don't think it would be a problem, but you got a building standing there and it's harder to finance," said Grant Kleinhenz, Speedway town manager. "We are trying to loan this money to them to fill the small gap they have to secure their financing."
Since 2016, the town has tried to bring a hotel to Main Street. The first developer tried, but lost a financing deal.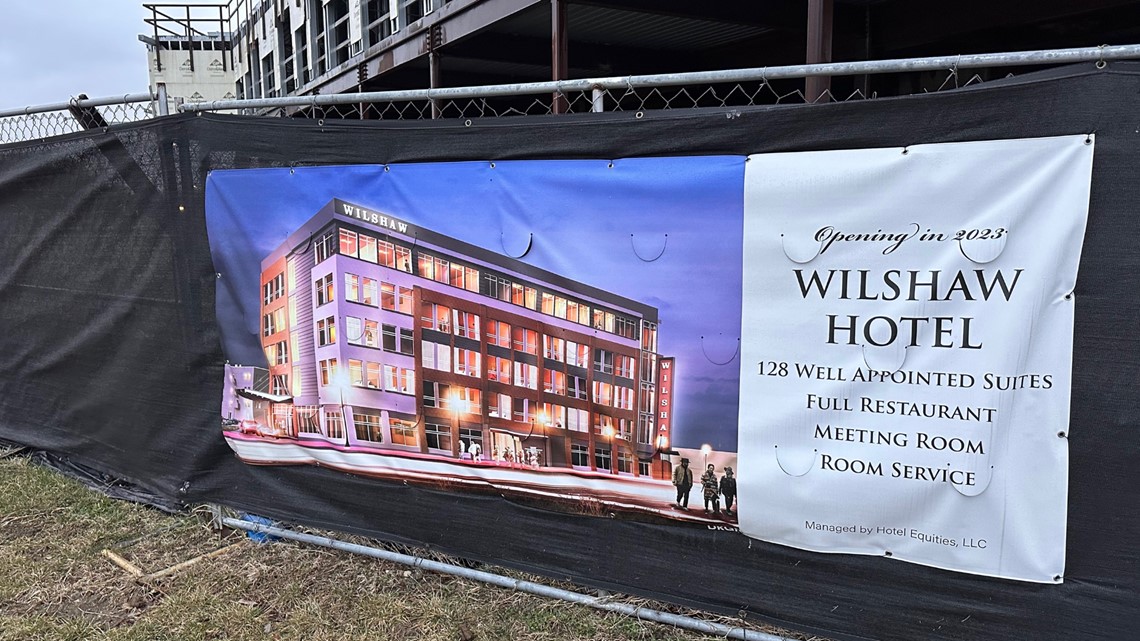 The proposed loan would be paid back with interest within three years at market or near-market rates. The loan is also contingent on the developer securing the remaining funding for the project.
"The good thing about this is this is contingent. If they don't get their financing, they never get access to our money," Kleinhenz said.
If everything goes through, construction could start as early as late spring and be completed in early 2025.
Last year, the development team invested $5 million to meet outstanding debts and obligations to the original project. They also worked with independent inspectors to inspect the site.
The proposed loan will be considered for second reading at the town council's March 13 meeting. The council is asking representatives of the development team to be at that meeting to help answer questions.