INDIANAPOLIS — This week, IndyGo is conducting a mobility mapping project on accessibility for the future Purple Line.
That's the bus line that will connect Lawrence with downtown Indy, which is slated to start construction next year with an opening date in 2023.
The goal is to determine which areas of the Purple Line corridor work well and which have problems like cracks, curb issues and obstructions that make getting around more difficult.
Strolling city sidewalks is something most of us take for granted. But in a wheelchair, simple travel can be treacherous.
It's why IndyGo partnered with a company called Briometrix for a mobility mapping project, testing accessibility along the future Purple Line.
"This is to give us a better understanding of how people who are using wheelchairs, who might have a walker or a stroller, can navigate those paths to get to transit," said Faith Chadwick, IndyGo Public Information Officer.
Five paid volunteers in wheelchairs each have a camera, a logger and a receiver so they can track and record conditions on concrete - what it's like for them to get around - the good, bad and the dangerous.
Brandon Summerville, from Crawfordsville, was recruited by Briometrix for the project.
He became paralyzed in high school during a wrestling match.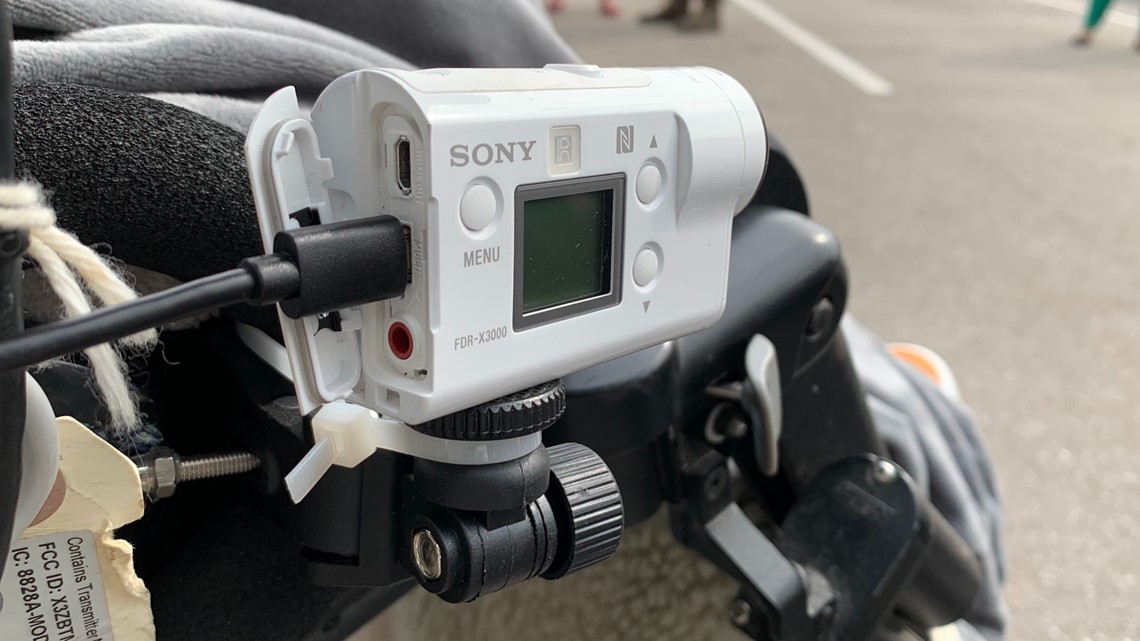 Since then, he's done several mapping projects to help improve travel for people with disabilities.
"We're looking for a lip at the bottom, that's a smooth transition here, such as 'Is this a good curb ramp?' which I noted it's good," Summerville explained as he rolled over a ramp on Meridian Street. "But we're also looking for issues. Maybe it's a crack or a crack in the sidewalk. Maybe the sidewalk's broken and you can still roll over it but then you go down the next segment of sidewalk and it's missing or there's a large crack that stops you."
A large crack in the sidewalk at 16th and Meridian stopped Summerville in his tracks.
"I'm going to note there's a trip hazard because there's a lip at the front of this curb ramp and we log that," Summerville noted at another stretch of sidewalk along Meridian Street. "Here, a lot of people don't think about this being an issue, but this could be an issue for headroom with low hanging trees. So we mark up our vegetation. We're going to take a photo of it so people are noting this."
He and the other volunteers are making sure challenges and obstacles lead to a safer fix, helping people of all physical abilities find a better path.
IndyGo will use all the data they collect to create color-coded maps online, showing the best way to get around.
It will also help identify potential fixes needed around the Purple Line.
Those maps should be out and available online in the next six weeks.