INDIANAPOLIS — 13 Investigates has learned big changes may be coming for Marion County residents who rely on a service that transports thousands of riders with disabilities.
While it is not yet clear what changes IndyGo will implement for its Open Door bus service, one of the most controversial proposals – reducing the service area covered by paratransit buses – has already been taken off the table.
"We've heard from our community how important it is to maintain services throughout our entire Marion County service area," IndyGo president Inez Evans told 13News. "So Open Door customers do not need to be concerned their service is going away."
Evans' comments come as IndyGo board members are about to accept a detailed operational analysis report that examines the county's troubled paratransit bus service. The report outlines ongoing challenges facing the Open Door system, and it outlines four separate options to improve future service. Which option is ultimately adopted has the potential to dramatically re-shape the service with a significant impact on thousands of riders.
Broken system
In recent years, IndyGo's paratransit bus service for the disabled has struggled. 13 Investigates showed many riders were left waiting for hours for a scheduled pickup, and then had to spend several additional hours on an Open Door bus as it zig-zagged back and forth across the city before dropping them off at their destination. On some days, on-time rates for the contracted service dropped below 65% -- far from the 95% on-time rate mandated by IndyGo. Open Door riders told 13News they were forced to miss critical medical appointments and lost their jobs due to the unreliability of the paratransit bus service.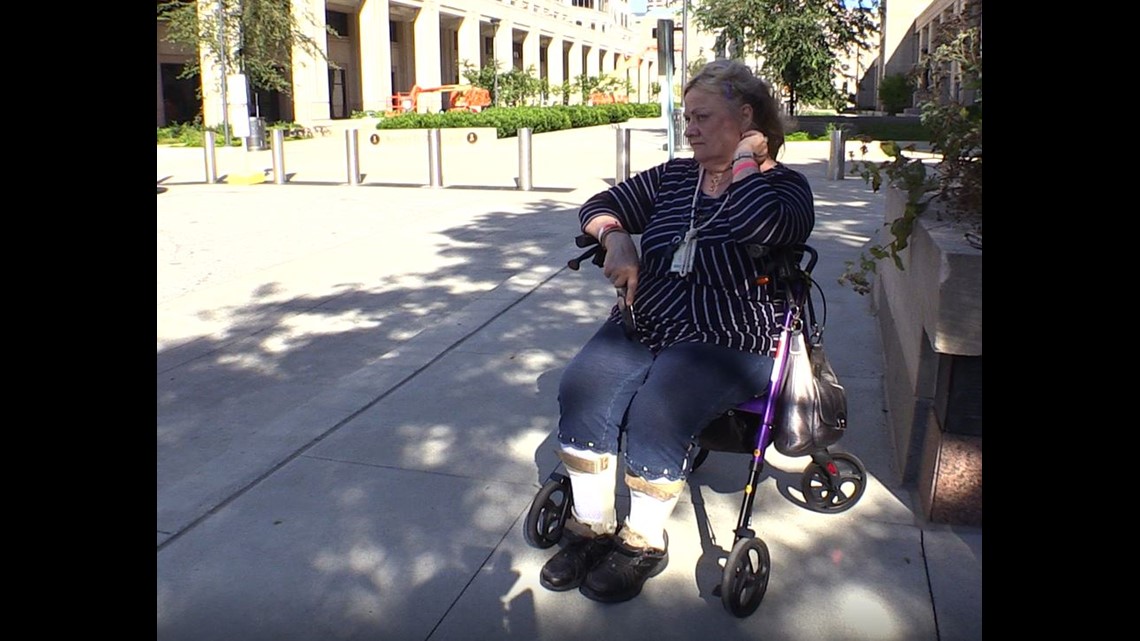 Following the 13News investigations, IndyGo issued financial penalties against its Open Door contractor and withheld payments for missing required performance benchmarks. On-time performance has improved significantly since then. IndyGo also hired a consulting company to conduct a thorough review of the paratransit bus system.
That review is now complete in the form of a 30-page report that will be presented to the IndyGo Board Thursday night. The paratransit operational analysis (POA) report suggests many of IndyGo's paratransit problems are due to the massive area served by the Open Door program, which currently covers all 403 square miles of Marion County.
The Americans With Disabilities Act requires IndyGo to provide paratransit service only in areas very close (within three-quarters of a mile) to its regular fixed-route bus lines. IndyGo has extended its service area outside that area, even though it is legally not required to do so. Covering such a large area, including portions of Marion County that are not covered by the ADA requirements, has come at a high price – longer wait times, longer ride times, higher costs and less efficiency – for the paratransit system, according to the POA.
Four different options
To address the issues currently plaguing the county's paratransit service, the report presents IndyGo with four possible options:
1. Leave the paratransit system as-is with no changes, maintaining the status quo.
2. Serve disabled riders only within the required ADA zone
3. Provide service within the ADA zone and also offer "grandfathered" service to current riders who live outside that area
4. Provide service across the entire county, in both the ADA and non-ADA zones, with different plans and options based on the zone in which a rider is traveling

Evans says her staff will be advising the IndyGo board to reject the first two options from its future consideration.
"I think the option that we are definitely leaning not to choose is maintaining the status quo," she said. "We've removed that from the staff's recommendation… Option 2, maintaining only a strict ADA zone has also been removed."
The two options still being considered both include paratransit service to all areas of Marion County. But in the future, Open Door service outside the required ADA zone might include ride providers such as Uber, Lyft or taxis, and it could cost more.
"The service [riders] have, if they live outside the ADA zone, will look different," Evans explained. "But we are counting on the input of the community to help us see what that's going to look like: the hours, the costs, even the type of vehicles that will be used."
Looking to riders for answers
IndyGo will host a series of public hearings to better understand what options its Open Door customers are looking for.

"We want to open this up to the community to have them help us shape what that service could look like," said Mike Roth, IndyGo's director of Mobility Services.

Greg Meyer, chairman of IndyGo's Mobile Advisory Committee, told 13News he will be working over the coming months to encourage members of the disability community to attend the public hearings. He said their input will be crucial.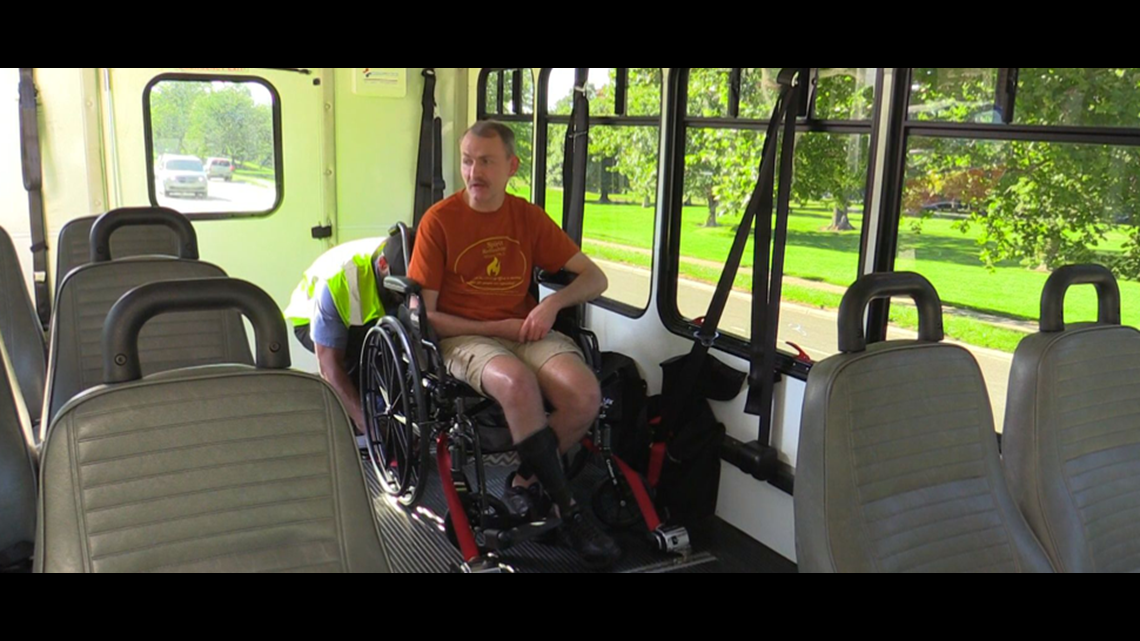 "We really can't leave the status quo. We've got a broken system," Meyer said. "It's kind of like laws are being written and we have a chance to help write the laws. We're going to have a major voice, but we're going to have speak up."
The dates, times and locations of the public hearings have not yet been determined, but IndyGo expects to host at least eight to ten events throughout Marion County. Some of the public hearings will be in-person, while others will be virtual meetings accessible by phone or computer to gather input from those who cannot easily travel to an on-site meeting due to the COVID-19 pandemic.
"The main thing is we want to get the community involved and hear what they have to say," Evans said. "We'll do as many meetings as we need to get things right."
The IndyGo board is not expected to take any formal action at its meeting Thursday night. Evans said it will take several months to host all of the public meetings, to craft a strategy based on public input, and to get board approval to implement that strategy. That means Open Door customers likely will not experience any service changes before 2021.