INDIANAPOLIS — A retention pond in a southeast Indianapolis neighborhood is now the site of mourning.
Police say one teen died and another is in critical condition after the car they were in lost control on Frye Road. The driver hit a tree and careened into the water.
Four teens were trapped inside the vehicle 12 feet underwater, 35 feet from shore. Two managed to swim to safety.
"My heart dropped when I found out they were teenagers," said parent Julie Hurt.
IMPD officer Jared Allen, 25, was minutes away from the scene when he got the call for help.
"I got my equipment off and went in the water after them," said Allen, a three-year veteran of IMPD.
Allen didn't hesitate, despite the car being fully submerged.
"I had a rough idea where the car might be," said Allen.
He dove right in, using his training not only as an IMPD officer but as a collegiate swimmer.
"I'm 6'6", so I use my height as an advantage. I put my feet down and finally was able to find the top of the car," Allen said. "After that, I started doing some controlled dives down. I was able to find some openings and started reaching around to see if I could find the kids."
He tried to open his eyes.
"There was zero visibility, so I didn't try again after that point; I just felt my way around," Allen said.
He finally managed to pull one of them, a young girl from the backseat, within four minutes. After Allen carried her to shore, first responders began CPR. She was taken to a hospital, where she was pronounced dead.
Allen went back underwater with the help of three officers to search for the second teen.
That 16-year-old was also rescued from the backseat. According to IFD, all victims were rescued in less than 10 minutes.
Neighbors are now urging safety changes on Frye Road and holding their kids a little tighter.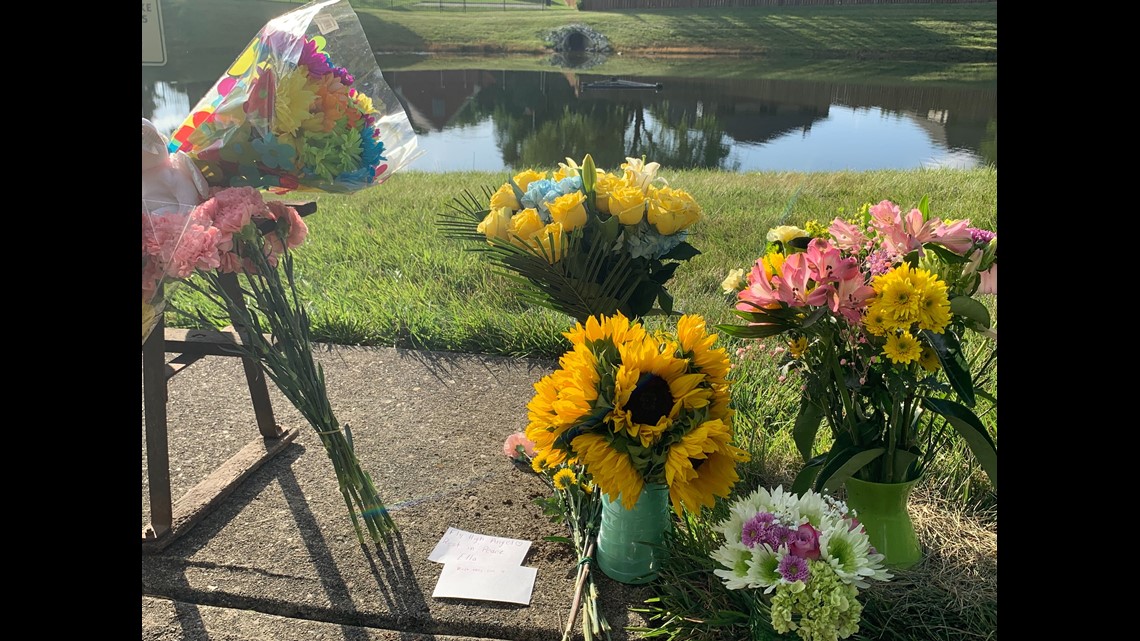 "That was one of my first lessons in teaching him this road is very dangerous. Please be very careful when you're coming around this bend," Hurt said.
Allen says he wishes circumstances would have turned out differently.
As family, friends and the community mourn the loss of a teenage girl, they are are praying for the speedy recovery of a teenage boy listed in critical condition.
The case remains under investigation.
After the crash, community members started a Change.org petition to add guardrails on Frye Road.