INDIANAPOLIS — Floridians are bracing for Hurricane Ian to make landfall, anxiously awaiting the storm's arrival to the Sunshine State.
Meteorologists warn the big concern with Ian is the life-threatening storm surge this massive storm will produce, which could reach as high as 12 feet. The strong winds, expected at speeds of 130 miles per hour, will also pack a punch, creating dangerous situations for families and rescue teams.
In the past 24 hours, many people have hopped in cars or headed to the airport, heading north in an effort to get away from the storm at the last minute. For many, though, it's too late as they now wait out Ian's arrival.
Others Tuesday evening made it safely up to Indianapolis and are now left to watch and wait to see what damage the hurricane leaves behind.
"You just have to be prepared no matter what," said Kathleen Gill of Indianapolis.
Gill is happy to be back home in Indiana Tuesday evening, her flight from Tampa one of the last to leave the Gulf Coast ahead of Hurricane Ian's arrival.
The storm cut short her girls' trip with friends short after being evacuated from their condo on Indian Rocks Beach.
"We were in Zone A, along the beach with Zone A. Yeah, it was scary. People were driving in with their plywood and their sandbags and they were doing all the preparing for the storm," Gill said.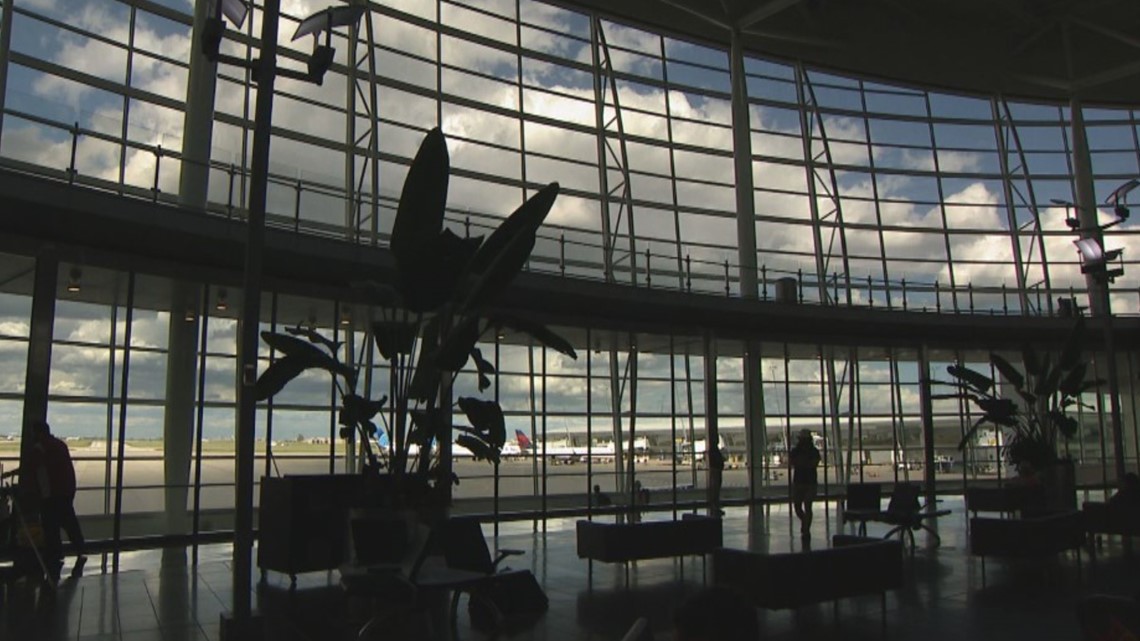 She's not the only traveler catching a last-minute flight out in hopes of avoiding Ian's arrival.
"I would rather have my babies here in Indiana and be safe," said McKenzie Cowan.
She and her two children are feeling grateful they were able to get away from the storm, staying with grandma in Indianapolis instead for the next few days.
Cowan said they were able to catch a last-minute flight out of Fort Lauderdale, but her husband, she said, will wait out the storm from their Fort Myers home.
"We decided it would probably be the safest thing to get ahead of the storm and play it safe, evacuate somewhere comfortable and home for us or what used to be home for us in Indiana," Cowan said. "My husband is still kind of left behind right now in Florida and he's taking care of our pets and putting shutters up and trying to keep our home safe. So we're sad, but also happy to be somewhere safer right now."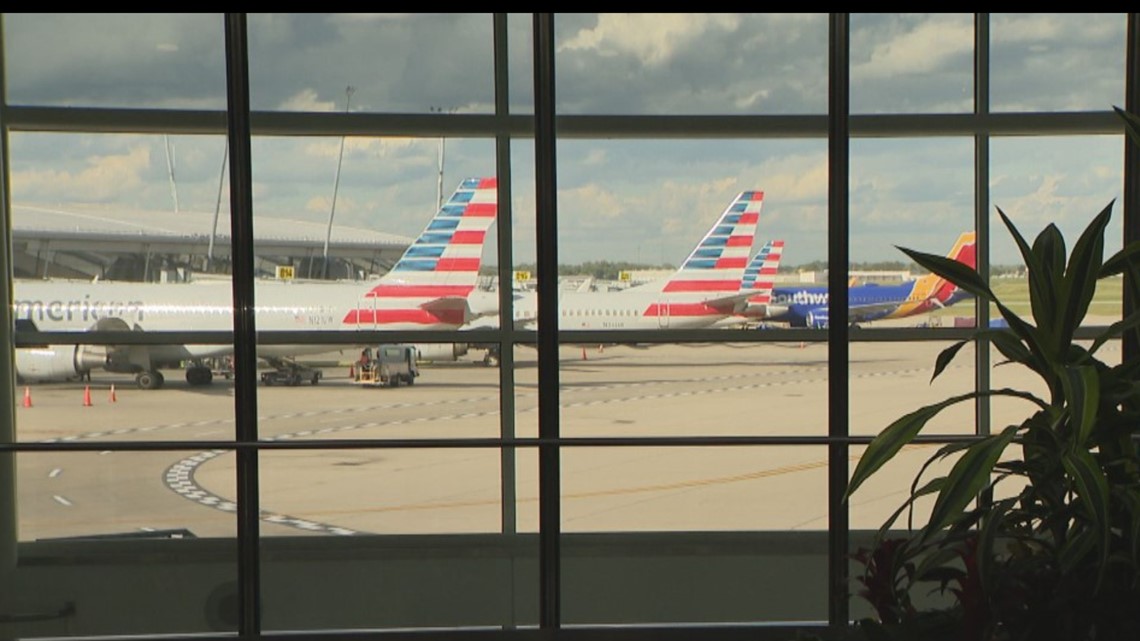 Cowan said her husband has supplies and food to get through the hurricane, but they're hoping those supplies won't be needed.
While those who made it through Indy's airport arrivals Tuesday are now safe from Ian, many others are waiting for this storm to make landfall, sheltered in place where they can around the state.
"I'm so grateful to be home and praying immensely for all of those who might be impacted," Gill said.
What other people are reading: