INDIANAPOLIS — When Mike Boyles discovered an envelope with eight COVID-19 tests in his mailbox, his initial reaction was to be suspicious.
"I didn't order them. They just came out of nowhere," the Indianapolis retiree told 13 Investigates.
A day later, another package arrived with eight more COVID-19 tests produced by a different manufacturer. And a week after that, a third package showed up at Boyles' southeast side home with eight more tests from yet another company.
Inside the packages was a notice stating that the test kits were provided free of charge through Medicare. Despite not being billed for the three packages, Boyles contacted 13 Investigates to express his concern.
"I'm worried," he said, looking at 24 test kits that he did not request spread out on his kitchen table. "I'm a little skeptical of anything that's free. Somebody somewhere has to pay for it."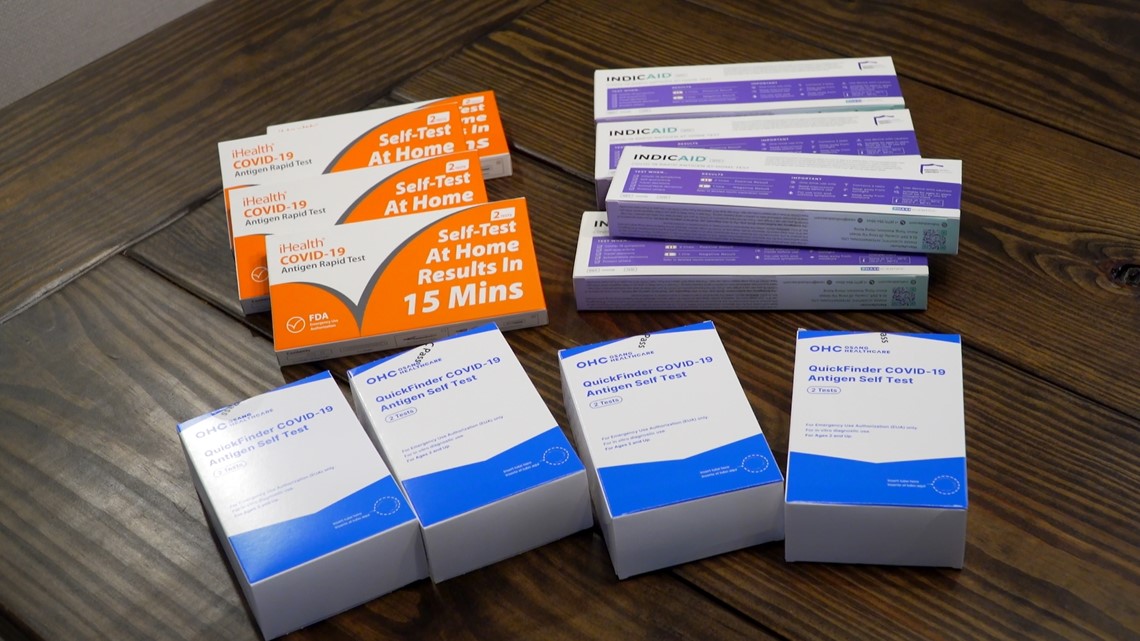 "You and I are paying for them," explained Indiana SMP director Nancy Moore, adding that everyone should be suspicious of COVID-19 test kits that they did not request.
"It's definitely not the way it's supposed to work. Medicare does cover eight at-home COVID test kits per month. But you're not supposed to get them unsolicited," she said. "Every state has a Senior Medicare Patrol, and we're all seeing upticks in this kind of fraud."
Why it's happening more frequently
In just two days, the U.S. government's COVID-19 public health emergency will expire. Since Medicare will no longer pay for in-home COVID-19 tests after May 11, some companies that make money by signing up seniors to accept the test kits are trying to cash in while they still can.
The payout can be significant.
Medicare has already been billed for all the COVID-19 tests that showed up in Boyles' mailbox. His Medicare account shows the government paid $94.08 for each of the three shipments. That adds up to almost $300 for products that Boyles did not want or need, and that's the taxpayer cost for tests sent to only one address.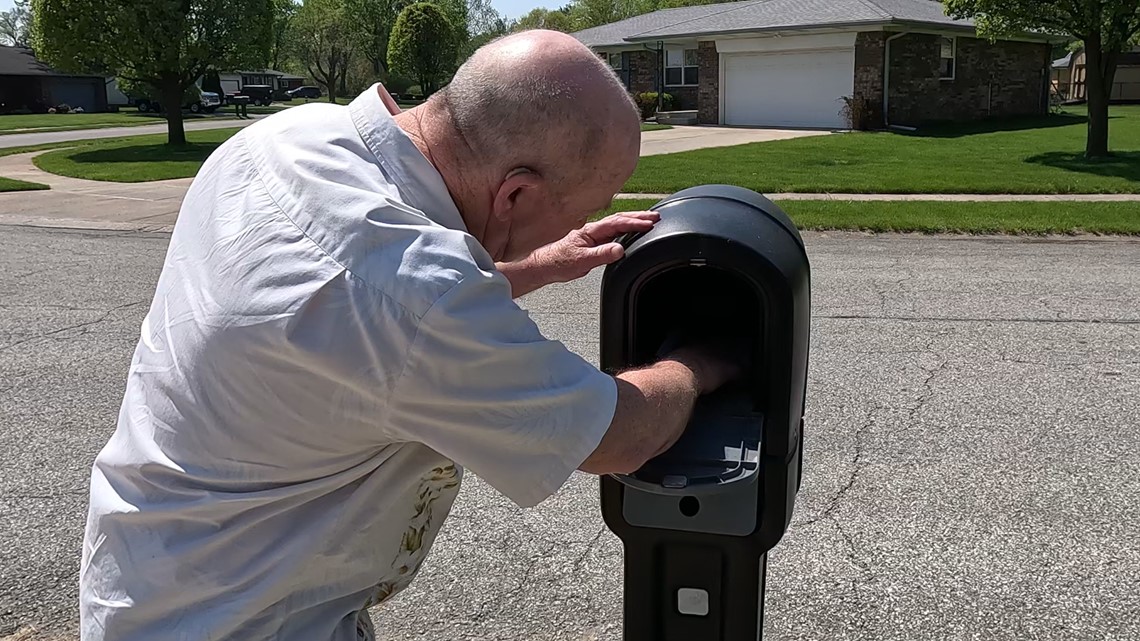 Actually, make that nearly $400. Boyles just received a fourth package of unsolicited COVID-19 tests just before 13News broadcast this story.
13 Investigates tracked down the service providers listed on Boyles' Medicare statements and asked them for evidence that Boyles actually ordered these test kits. None of them could provide proof. One of the providers claimed he had a phone recording in which Boyles' agreed to accept the tests, but when asked to provide a copy of that phone call, he later admitted that no such recording existing.
One of the companies is in a medical office near Detroit. Another has a storefront north of Chicago. The third is listed at a house outside Los Angeles, and 13News spoke to the woman who lives there.
"It's shocking to me. It's unbelievable that my home address is being used and my name is being used as a service provider," said Merry Taheri, a nurse who says she has not sent COVID-19 test kits to anyone.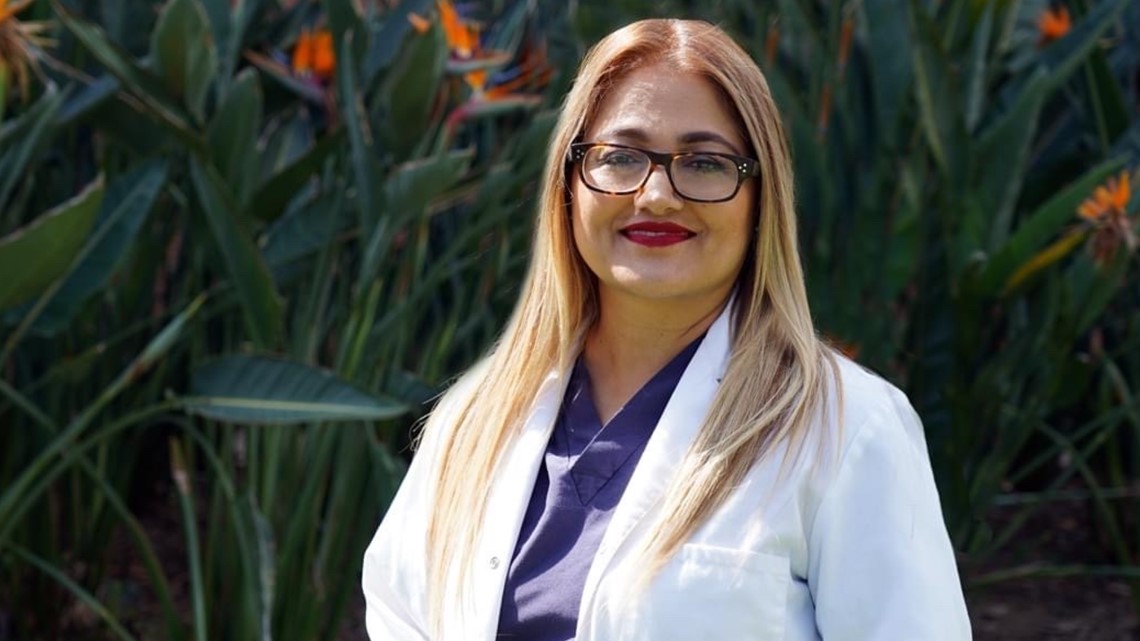 She told 13 Investigates that a medical marketing company in Florida is fraudulently using her name and address to bill Medicare without her permission, and that she has no knowledge of the test kits sent to Mike Boyles with her name and home address listed as the provider.
"Absolutely not. I don't even know who Mr. Boyles is, but I'm really grateful that he's reporting this," said Taheri, who told 13News that she has reported the situation to both Medicare and police. "There's so much fraud going on, especially with our seniors. It's heartbreaking."
And it is frustrating for seniors like Boyles, who worries that his identity and Medicare account information have been stolen.
"Someone must have gotten ahold of my Medicare number for this to be happening. It's just a real mess," he said.

What you can do
Boyles called Medicare to report all the unwanted tests that showed up in his mailbox, and that's exactly what Medicare says you should do if you get test kits you never requested.
"They need to report it so we can make sure these bad actors get taken down," Moore said.
Because of this report, several of the medical marketing companies that sent COVID-19 tests to Boyles told 13 Investigates they will issue a refund to Medicare.
Government investigators have already detected more than $8.4 million in fraudulent claims for unwanted COVID tests, but taxpayers could also be footing the bill for millions more.
If you or a loved one has Medicare, check your online account to make sure there are no suspicious claims for things you don't recognize.
And if there are – or if you receive medical products or devices you didn't ask for – contact Medicare (1-800-447-8477 or 1-800-633-4227) or Indiana's Senior Medicare Patrol (317-205-9201 x207) to report it.
Asked to comment on this news report, the US Centers for Medicare and Medicaid Services provided 13 Investigates with the following information and suggestions:
COVID-19 testing is a critical part of the COVID-19 pandemic response. CMS implemented the over-the-counter (OTC) COVID-19 Test Demonstration to test the efficacy of Medicare covering over-the-counter COVID-19 tests without cost-sharing during the COVID-19 public health emergency (PHE). This demonstration was consistent with the Biden-Harris Administration's overall strategy to ramp-up access to easy-to-use, at-home COVID-19 tests free of charge during the PHE.
Starting April 4, 2022, and through the end of the COVID-19 PHE (currently anticipated to be May 11, 2023), Medicare covers and pays for up to eight OTC COVID-19 tests each calendar month at no cost to people with Medicare Part B. This includes people with Medicare Part B through Original Medicare and those enrolled in Medicare Advantage (MA) plans. Under the demonstration, Medicare pays participating pharmacies and providers up to $12 for each test kit.
As part of the demonstration, CMS included safeguards to mitigate the risk of abusive billing including limiting the number of test kits to eight per month. We also required that patients must request them, although we did not prohibit participating pharmacies and health care providers from automatically refilling them each month. CMS has advised pharmacies and health care providers participating in the COVID-19 Test Demonstration to keep documentation of these requests, as CMS may ask to see documentation showing a patient's request for tests. If pharmacies/providers do not provide the documentation, CMS may recoup payment and may take other actions.
CMS has received calls from some Medicare beneficiaries who reported receiving test kits they did not order or did not intend to automatically refill. While CMS has received complaints during the OTC COVID-19 test demonstration, the number of complaints represent a small portion of people with Medicare that have received these tests. CMS continues to look into the complaints we have received and are investigating instances of potential abuse of this demonstration.
CMS is working closely with our law enforcement partners to investigate health care fraud schemes that exploit the COVID-19 pandemic. This includes investigating instances of unsolicited test kits. On April 20th, 2023, The Department of Justice (DOJ) announced criminal charges against 18 defendants in nine federal districts across the United States for their alleged participation in various fraud schemes involving health care services that exploited the COVID-19 pandemic including shipping unsolicited COVID-19 tests. In connection with the enforcement action, the department seized over $16 million in cash and other fraud proceeds. CMS separately announced on April 20, 2023 that it took adverse administrative actions in the last year against 28 medical providers for their alleged involvement in COVID-19 schemes. A press release from DOJ on this subject can be found here: https://www.justice.gov/opa/pr/justice-department-announces-nationwide-coordinated-law-enforcement-action-combat-covid-19.
People with Medicare who receive COVID-19 test kits they did not order should... report it. If they did not intend to automatically refill or no longer want refills of the test kits, they should contact their pharmacy/provider to opt-out and stop refills.
Our top tip is to guard your Medicare number just like your Social Security and credit cards. You should only share your Medicare number with trusted health care providers or verified COVID-19 vaccine administrators. For your reporting purposes, the following information may be helpful: https://www.cms.gov/About-CMS/Components/CPI/CPIReportingFraud.