Muncie Fire/EMS under investigation for alleged cheating on certification exams
Three investigations are now underway into allegations that firefighters and EMTs were able to cheat on their certification exams.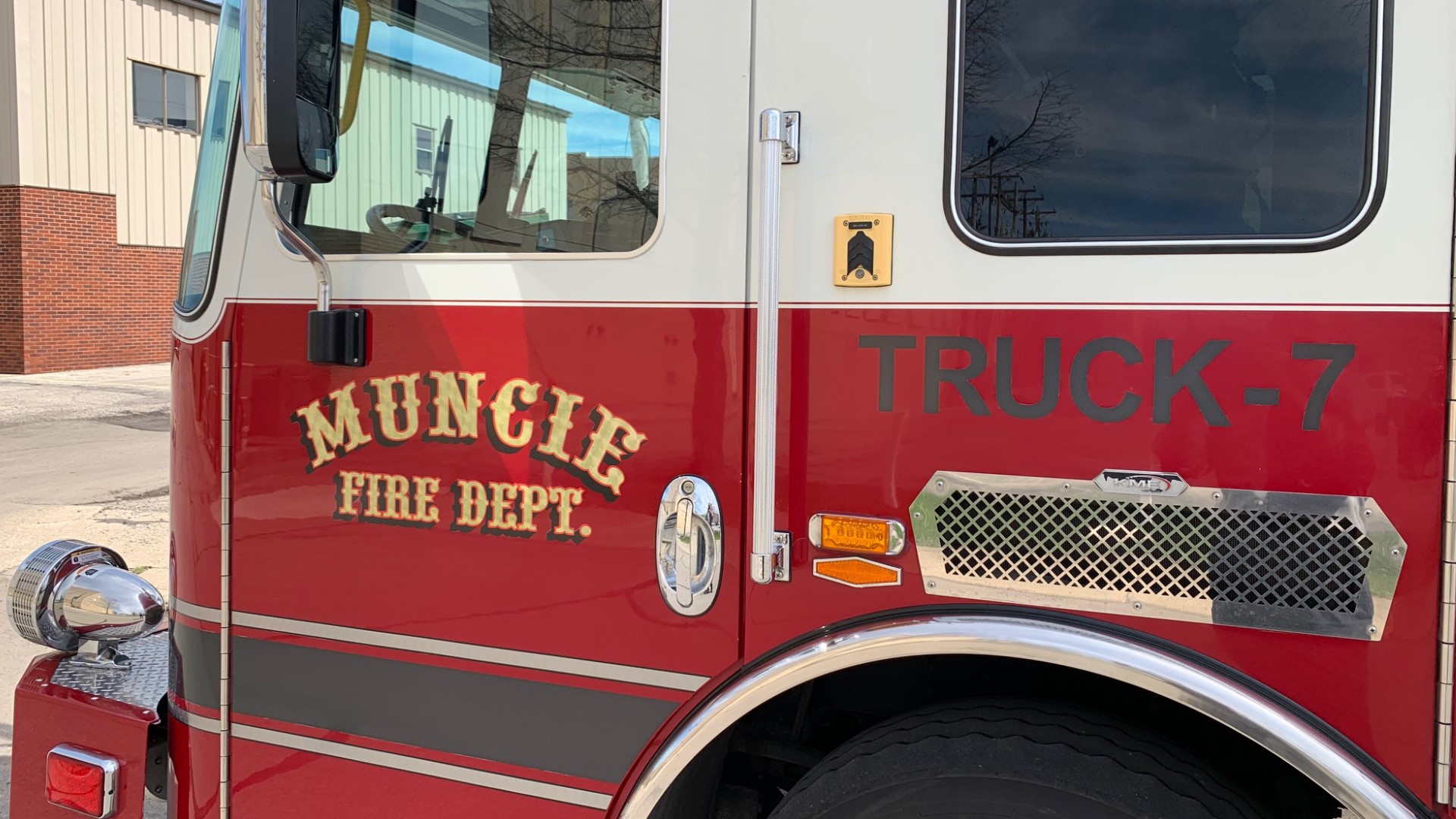 Part 1: Allegations of systemic cheating
:
The Muncie Fire Department and its emergency medical service are under intense scrutiny following allegations of systemic cheating that have rocked the department.
"This upsets me greatly that some individuals could or did possibly cheat because we have a lot of good people, and by proxy all of us have to pay for this," Muncie Fire Chief Robert Mead told 13News.
13 Investigates has confirmed the department is now the focus of three separate investigations. They all involve allegations that firefighters and EMTs were able to cheat on their certification exams after being provided actual test questions and answers prior to or during their tests.
Mead said he first learned of the allegations last month. Asked for further details, he told 13News some members of his department have been accused of improperly collecting test questions and answers, and then sharing those with co-workers to help them pass their basic and advanced certification exams. Those exams are required for EMTs and paramedics to be certified to work on an ambulance.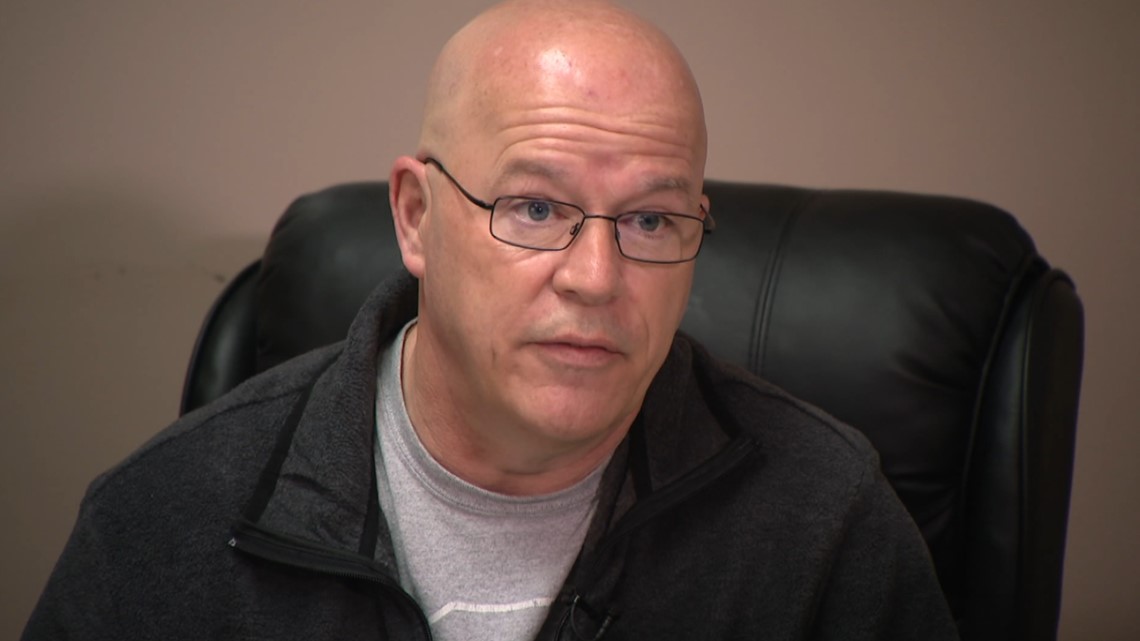 Now, the national organization that conducts the EMT exams has launched an investigation.
"I was notified by National Registry of EMTs that they were opening an investigation into several members of our department," Mead said. "I hope the allegations come back as unfounded, that we are exonerated from this. But if it goes the other way, we'll deal with it as whatever the outcome is.
Part 2: Watch the video above to see the documents at the heart of the investigation and what MFD insiders say they witnessed firsthand.
National and state investigations underway
:
"Protecting the public is paramount, and we began investigating these allegations as soon as they were brought to our attention," said Bill Seifarth, CEO and executive director of the National Registry. "We want to ensure that EMS candidates have fairly taken their certification examinations and that their individual knowledge and skills are appropriately measured."
NREMT oversees certification of EMTs and paramedics in 48 states (including Indiana), and its website emphasizes the integrity of its testing and certification process which is intended to ensure "public protection and patient safety." A spokesman told 13News that its investigation into possible cheating within the Muncie Fire Department is in cooperation with state authorities.
Those authorities include the Indiana Department of Homeland Security, which has now launched two separate investigations related to claims of cheating involving Muncie firefighters and EMTs.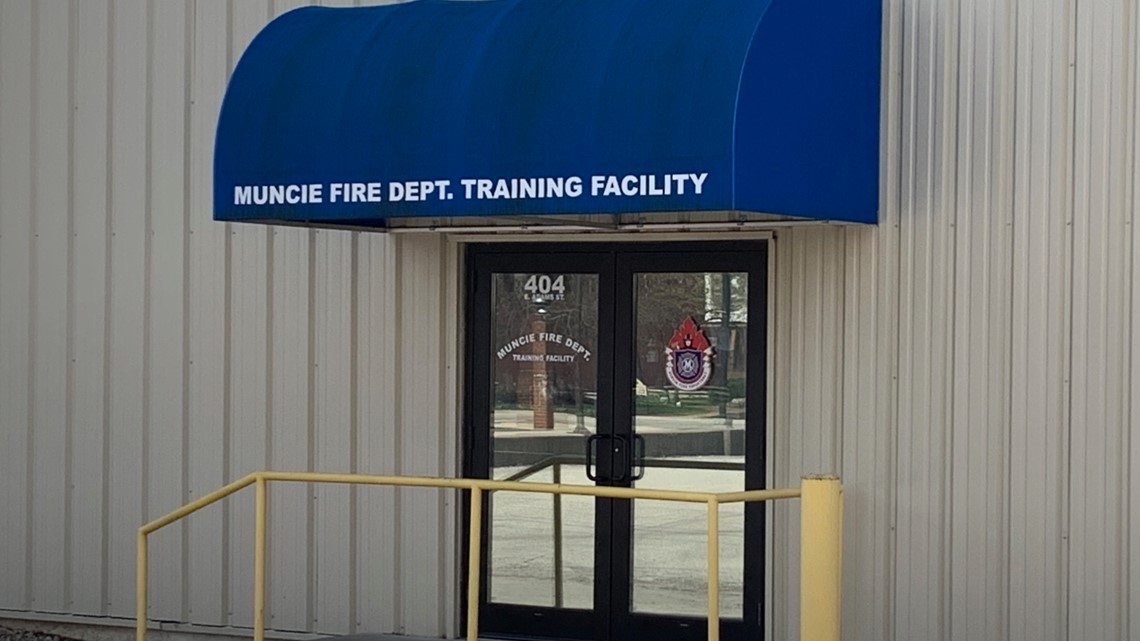 One of the state investigations is being led by the Indiana Department of Homeland Security's Emergency Medical Services office, which is currently investigating the entire Muncie Fire Department because of the allegations.
"When we hear about possible cheating, we occasionally get an accusation of one or two persons, but rarely do we hear that an entire system or department might be involved," said Indiana State EMS Director Kraig Kinney. "We are investigating both individuals and the department as a whole. The question is, are these individuals acting inappropriately at an individual level or on behalf of the department? So the department itself is also part of the investigation."
Kinney, who also sits on the NREMT board of directors, said his office's investigation may take another 60 to 90 days to complete because of the complexity of the allegations. He said the investigation will likely include in-person interviews with MFD firefighters and EMTs, and that his department has also received numerous documents.
"It wasn't until I saw those documents that I realized just how serious this was," he told 13News. "I want to make sure Muncie is getting a fair and thorough investigation, but from everything I'm seeing, it sure looks like cheating to me."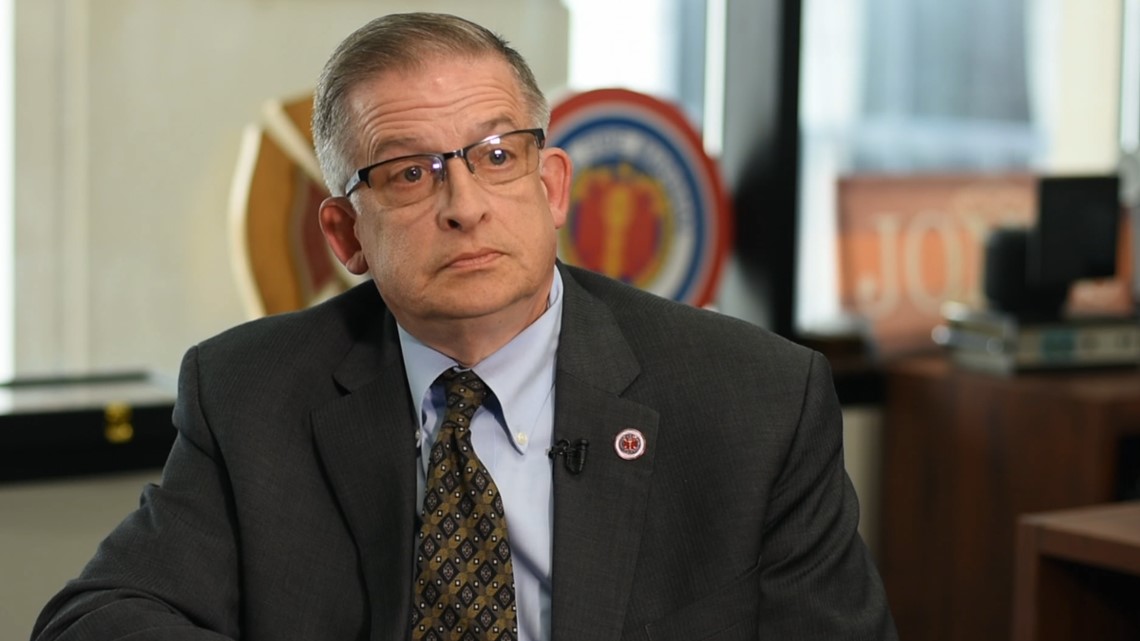 The office of the Indiana State Fire Marshal is conducting the second investigation because the Muncie allegations also include possible cheating involving state firefighter exams. Those exams test proficiency in specific fire service specialties, and they allow firefighters to get additional certifications that can result in promotions and pay raises.
"There's no shortcuts in becoming a firefighter. There's no shortcuts in becoming a paramedic or EMT. It takes hundreds and thousands of hours to develop these professionals," said State Fire Marshal Steve Jones, who said two Indiana Department of Homeland Security investigators have been assigned to examine allegations of cheating at the Muncie Fire Department. "Integrity is everything, and that's what we want. We want people to do the right thing. I hope that took place here but if not, there could be a penalty to pay."
Possible consequences "too big to even think about"
:
The penalty could be quite high if the allegations prove to be accurate.
According to Kinney, the state has legal authority to impose discipline against firefighters and EMTs for actions that are considered to include fraud or material deception. Blatant violations of NREMT exam rules could meet that threshold.
EMT and paramedic applicants who take a National Registry exam must abide by testing rules that include:
Candidates are not permitted to disclose or discuss with anyone, including instructors, information about the exam questions or answers seen in your examination.
Reconstructing exam items using your memory of your exam or the memory of others is prohibited.
If those rules are broken, the state can impose a variety of penalties, ranging from placing an EMT or paramedic on probation to revoking their EMT certification for up to seven years. Violators can also face a $500 civil penalty per occurrence.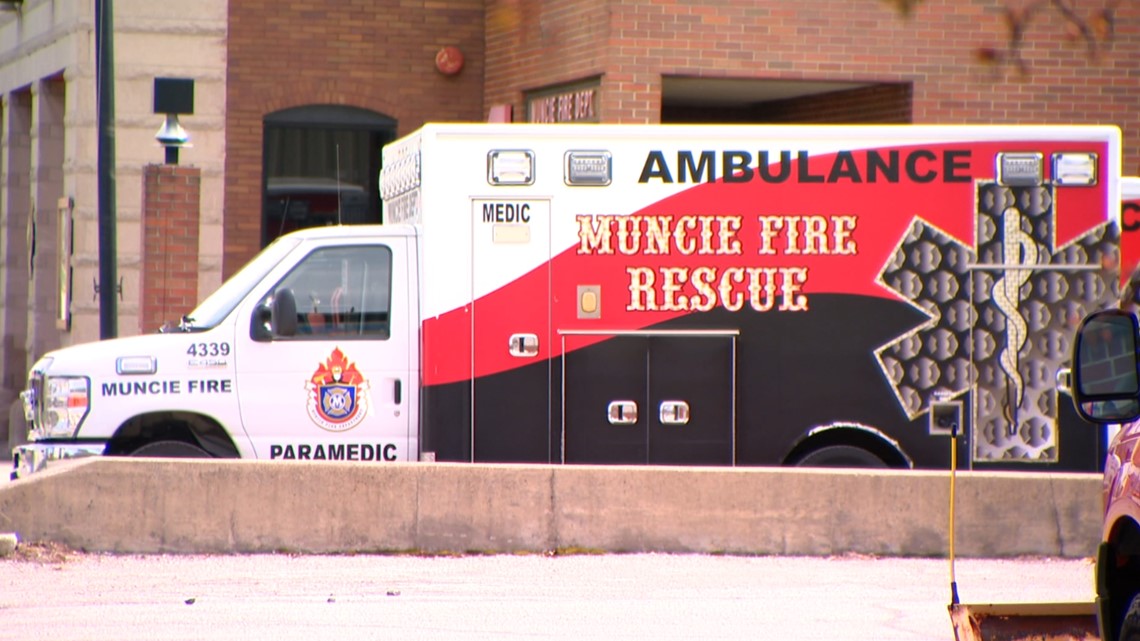 Kinney told 13News the state also has the option to take action against an entire department, including revoking its certification to conduct training.
Those actions, if necessary, could significantly impact an emergency medical service that serves 65,000 people throughout the city of Muncie. Many fire departments nationwide are experiencing a shortage of EMTs, and the city of Muncie is facing high demand for ambulance service.
"If nothing else, this is a wakeup call for departments to look at their training practices," added Kinney, who said it is too soon to determine whether the allegations involving the Muncie Fire Department can be validated.
Mead underscored that point while talking with 13News.
"These allegations are just that at this point – allegations – until something is proven," he said. He has encouraged members of his department to cooperate if they are contacted by investigators.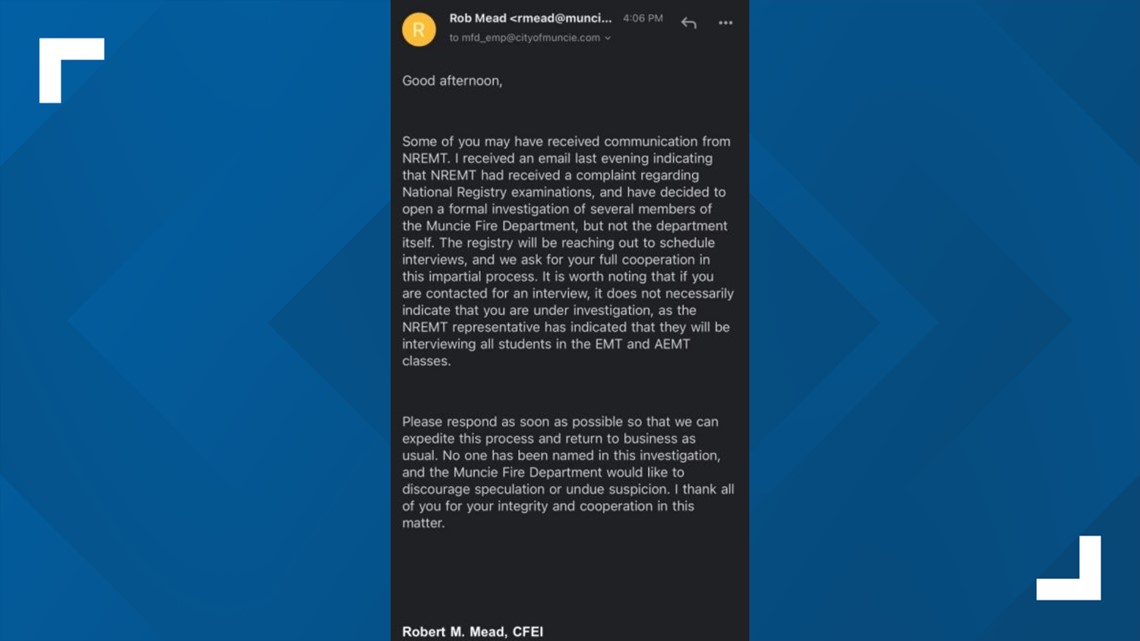 At the same time, the fire chief acknowledged the tremendous impact those allegations could have on his department , especially if they prove to be founded.
"I've already thought about everything that could happen, and it scares the hell out of me. It's too big to even think about," Mead told 13News. "The good men and women of the department might have to suffer because of one or two bad ones, and that hurts a lot… It just boils down to ethical behavior, and that's something you learn in kindergarten."
PART 2: Fire department insiders speak out
:
Four current and former members of the Muncie Fire Department spoke to 13 Investigates about the allegations of cheating. All of them said they were aware that cheating had taken place, and three of the staff members said they had personally witnessed certification exam cheating facilitated by another member of the Muncie Fire Department.
"It's pretty blatant and it's embarrassing. I think just about everyone who works here knows about it," one of the staff members told 13News.
The current and former MPD staff, who talked to 13 Investigates, all spoke on the condition of anonymity because they fear retribution for speaking publicly. Two of the people talked with 13News by phone and two met in person – with one of those agreeing to an on-camera interview.
"I know what's going on is wrong. I can't sit back and watch it happen any longer," that staff member said during the interview. "I actually think we're letting down the citizens. This is life and death that we're talking about."
Each of the MFD insiders told 13 Investigates that a senior member of the department is largely responsible for a systemic plan to collect and distribute test questions and answers for both EMT and firefighter certification exams.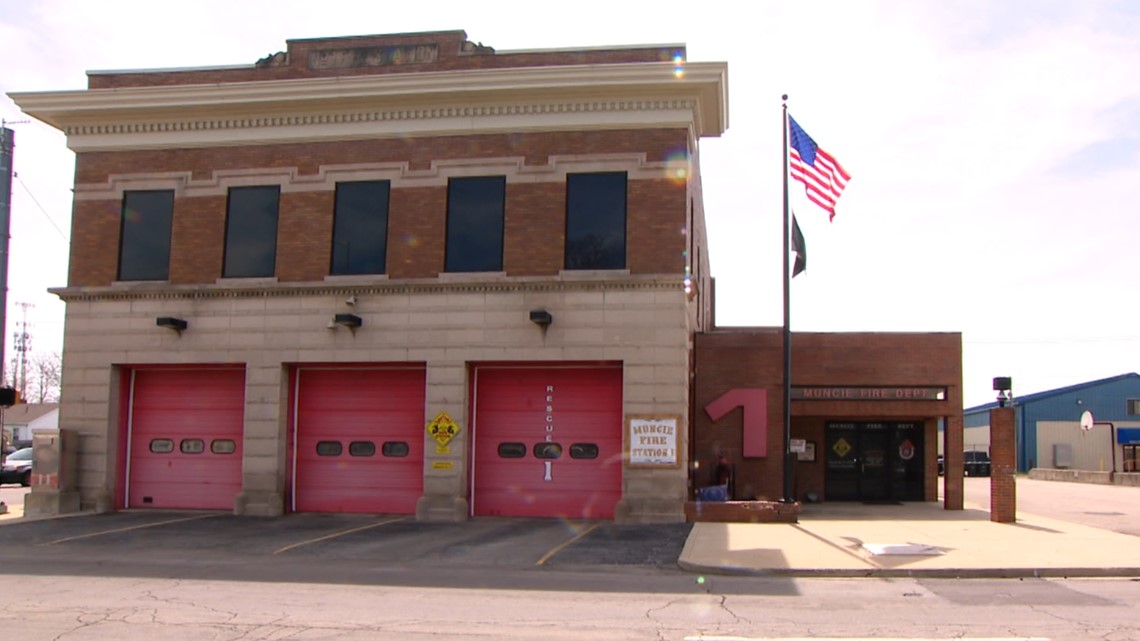 For the EMT tests, they said cheating rarely takes place during the actual exams because they take place at off-site locations with independent test monitors. Instead, the cheating takes place before and after the tests by immediately interviewing test takers about what they remember and then compiling those actual test questions into study guides, according to the people who spoke with 13News.
"Those students, as soon as they get back from taking their exams, are confronted and asked to remember any questions they had. They developed a question bank of nearly 500 questions for the EMT and Advanced EMT classes. So as soon as our new hires come in, they're able to just memorize those questions and go in and get their certifications," one of the staff members said.
Another MFD staff member, who spoke with 13News, recalled the conversation that took place with a high-ranking member of the Muncie Fire Department just prior to taking a National Registry EMT exam.
"He said, 'I'd appreciate if you'd give me a call when you're done with the testing to give me your top five or ten questions that you can remember,'" the staff member said. "That really surprised me, but then I found out he encouraged others to share test questions with him and that he kept a list of questions to share with other students to help them study."
Evidence collected
:
State investigators and the National Registry have received a list of harvested National Registry exam questions that have been provided to Muncie firefighters seeking their EMT certifications, 13 Investigates has learned. The questions are considered evidence in the ongoing investigations.
13News obtained the same documents, which show dozens of test questions and answers – or where to find the correct answers – that a member of the Muncie Fire Department allegedly emailed or texted to EMT students prior to their exams.
13News also obtained a copy of a separate text message allegedly sent by the high-ranking MFD member who texted the test questions. The message says, "Do not tell anyone I shared with you… The more you KNOW the material, the better recall you will have afterwards to remember questions."
"Clearly he knew he was doing something he shouldn't be doing or he wouldn't have told people to keep it quiet," one of the MPD insiders said when shown the text message.
Another individual who spoke with 13News said they believe the cheating allegations have "created a real mess" within the department and acknowledged that test questions have been actively collected by at least one member of the Muncie Fire Department for several years. But that employee claimed NREMT test questions can be found online for EMT students who want to search for them, downplaying the allegations now being investigated by the National Registry and Indiana State Department of Homeland Security.
A national fire and EMS expert contacted by 13News did not minimize the potential seriousness of the allegations. Collecting and sharing certification exam questions is problematic for a number of reasons, according to Gary Ludwig, who has worked in the fire service for more than 45 years, Ludwig declined to speak about the specific allegations in Muncie, but he told 13News that cheating allegations involving any fire or EMS department are a concern.
"The people who do that can get their license pulled and lose their license, but on a bigger scale, it also erodes confidence in what we're doing," Ludwig said. "The integrity of any test is so important for the public trust, and the public has to have confidence that the person who's showing up at their door has obtained their credentials the right way."
That sentiment was echoed by one of the MFD staff members who spoke with 13News.
"If there's people showing up on an ambulance who you're supposed to trust to potentially save your life and they don't have the skills or training necessary to be able to do so, I would imagine that's pretty terrifying," the person said.
More stories of alleged cheating
:
The MFD staff, who spoke with 13 Investigates, said alleged cheating is even more common and widespread on firefighter certification exams, which usually take place inside the Muncie Fire Department's own training facility. Those exams rely on MFD staff to monitor the exams, and whistleblowers allege one of the monitors is the person coordinating the cheating.
"The leadership who's hosting these classes will proctor the exams. They're taking pictures of computer screens, then down the road actually showing future students pictures of those tests and the questions," said one of the MFD staff, who claimed to witnessed the activity described. "He'll actually walk around the room and if you notice somebody's struggling on a question, whether they ask for it or not, he'll find it on his personal tablet or phone and show that person the answer."
Documents sent to 13News appear to show pictures of computer screens photographed during a Fire Officer Strategy and Tactics state certification exam. The photographs show 25 test questions and answers, and some of the MFD staff who spoke with 13News say they look like photos that have been shared with staff prior to their certification tests.
Asked whether he could verify the authenticity of the photographs, state fire marshal Steve Jones said his department was investigating the same photos.
The result of firefighter exam questions allegedly being circulated prior to exams, according to the people who spoke with 13News, is MFD staff members can pass those exams and earn their certifications with very little effort.
"No studying necessary. No development of skills necessary. They know that they'll be provided the actual test. They know that they can pass it without any issues," a staff member said. "It is blatant cheating."
City of Muncie responds
:
Asked about the specific allegations of cheating that have been reported to 13News, Muncie Fire Chief Robert Mead said he was unaware of the details and needs more time to investigate.
"I cannot comment because I do not know. I physically have never seen this happen, and it has not been reported to me that it's happening," he told 13News.
Muncie Mayor Dan Ridenour told 13News last week he was not familiar with the allegations either.
"I'd have to check with the fire chief about that, so I don't have any comment right now," he said. Contacted again Thursday afternoon, the mayor's office referred 13News to city communications director Michele Owen, who issued the following statement:
The Muncie Fire Department was informed that some individual Muncie Firefighters are under investigation regarding personal conduct that occurred without the knowledge or permission of the Muncie Fire Department or the City of Muncie. Chief Mead immediately instructed all employees to cooperate fully with the investigation. The Muncie Fire Department has not received any kind of notice that the Department itself is under investigation. Because these allegations against individual employees are currently under investigation, the Muncie Fire Department and the City of Muncie have no further comment at this time, on the advice of legal counsel.
But some of the MFD staff, who spoke with 13 Investigates, say city administrators should not be blindsided by allegations of cheating because the alleged misconduct has been happening for many years.
"The people who can put a stop to it seem to be turning a blind eye," a department employee said. "For the citizens of Muncie, it just needs to stop."
Current and former MFD employees provided 13 Investigates with the name of the individual who is now accused of coordinating the alleged cheating within the Muncie Fire Department. 13News is not naming the employee because state investigators say it is still too soon to verify whether the allegations are provable. The MFD staff member has not returned 13News' attempts to reach them for comment.