MUNCIE, Ind. — Muncie city leaders are dodging questions about how they investigated allegations of systemic cheating within the fire department, and claims by a longtime fire captain raise new questions about whether the fire department investigated the allegations at all.
The cheating scheme, first reported by 13 Investigates in April, involved firefighter and EMT certification exams and resulted in disciplinary action against nine members of the Muncie Fire Department.
All of the discipline was issued as a result of lengthy investigations conducted by the Indiana Department of Homeland Security (IDHS) and the National Registry of Emergency Medical Technicians (NREMT). Muncie's fire chief told 13News his department was also investigating the allegations.
But new developments cast doubt on whether city leaders conducted a thorough investigation – or any investigation – into serious allegations that shook the fire department.
State issues harsh punishment
As part of the state investigation, IDHS investigators reported they interviewed nearly 30 people within the Muncie Fire Department. The probe quickly focused on Capt. Troy Dulaney, a veteran EMT and firefighter who allegedly provided test questions and answers to MFD recruits to help them pass their certification exams. According to the IDHS investigation report:
"Dulaney used his position as Captain at the Muncie Fire Department to repeatedly initiate / facilitate cheating on EMT / Fire course examinations from 2018 to 2023. Interviews with past students and colleagues reveal that students felt pressured to engage in this quid-pro-quo exchange of test questions because Dulaney was in a position of authority at Muncie Fire Department, and they feared repercussions if they did not give Dulaney what he wanted … Dulaney's pattern of misconduct threatens the integrity of the firefighting and EMT professions because it raises concerns about the competency of Dulaney's past students who now serve in public safety roles."
Following the investigation, the Indiana Department of Homeland Security placed eight Muncie EMTs on probation and voided the results of their national EMT certification exams. Dulaney received a much harsher punishment: revocation of all his EMT and firefighting certifications – essentially ending his career as a firefighter in Indiana.
Dulaney is now appealing the punishment, attacking the state's findings and claiming the ISHD investigation was reckless, irresponsible and biased.
"I have been afforded no opportunity to challenge or dispute the reliability of the evidence used to make the determination or the character and motives of witnesses relied upon," Dulaney wrote in his petitions to appeal ISDH revoking his EMT and firefighting certifications. "I can think of no rationale or justification necessitating the absolute lack of transparency and cloud of secrecy surrounding this investigation."
The IDHS refutes Dulaney's claims, telling 13News he is being provided every opportunity to challenge the state's findings and revocation orders as outlined in state law for administrative appeals.
The defense that Dulaney outlines in his appeal petitions contains several noteworthy statements about his employer, including a claim that Muncie's fire chief found no evidence that the fire captain engaged in any wrongdoing.
Initial cheating claims "dismissed as unfounded"
According to Dulaney, the Muncie Fire Department initially dismissed claims that the fire captain organized a cheating scheme – claims that would later be investigated and lead to harsh punishment from the state.
"The same claims being herein investigation [sic], were brought to the fire chief prior to any other proceedings and were summarily dismissed as unfounded," Dulaney wrote in his petitions.
13News reached out to Muncie Fire Chief Robert Mead on several occasions in August and September to ask if he dismissed the cheating allegations against Dulaney and found them to be unfounded. The chief has not responded to those questions, but Dulaney's attorney insists his client's statement is accurate.
"The chief made it clear that he did not believe there was cheating that went on here. He thought stuff was taken out of context. He did not support moving forward with any of this," said Chris Jeter, who is serving as Dulaney's defense counsel for his administrative appeals. "He didn't see supporting evidence in the packet to move forward with this type of proceeding."
The "packet" Jeter is referring to includes dozens of pages of test questions and answers that Dulaney allegedly shared with students, along with incriminating text messages that allegedly link Dulaney to the cheating.
One of those text messages – that allegedly accompanies exam questions – states: "Do not tell anyone I shared with you." The phone number at the top of the alleged text is the same phone number listed for Dulaney on his appeal petitions.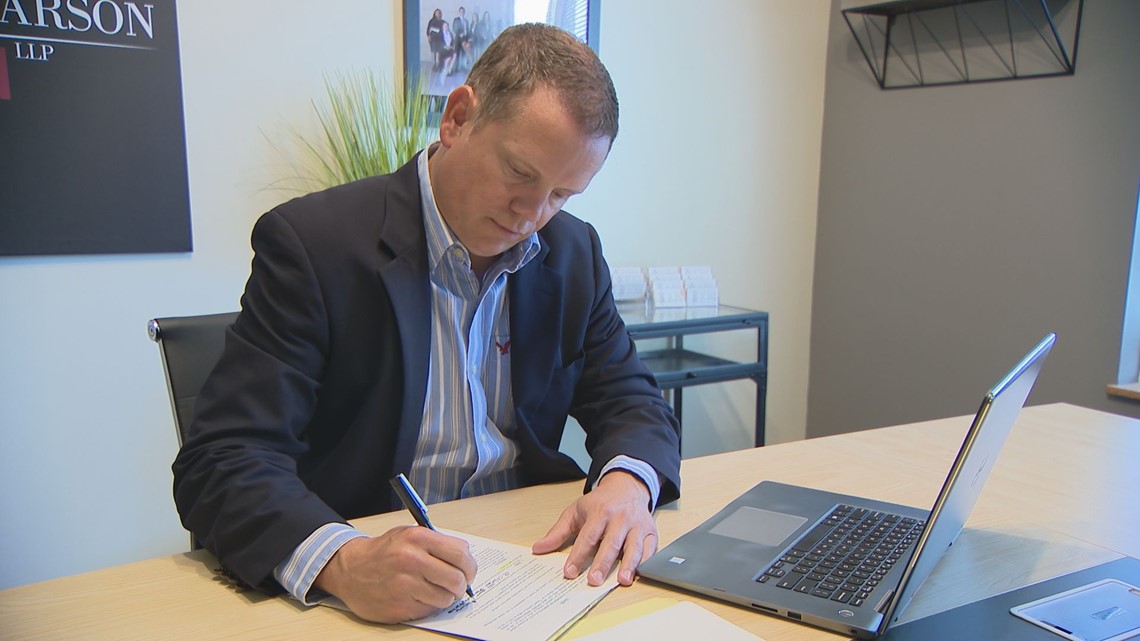 Whistleblowers provided the packet of information and evidence to the IDHS, NREMT and to 13News last March – but only after they say the information was first shared with the Muncie Fire Department. One of the whistleblowers, who met with 13 Investigates last spring, said the packet was shared with media and investigators because of a perception that the same evidence was not taken seriously by MFD administrators.
"They've been informed multiple times. They've had proof of this going on, and it seems that it's always just ignored," a whistleblower told 13News in April.
Did MFD really investigate?
Muncie Fire Chief Robert Mead met with 13 Investigates in early April to acknowledge that the NREMT and IDHS were investigating claims of cheating within his department. At that time, Mead said he had learned of the allegations just a few weeks earlier and that his department was investigating as well.
"We are looking at all of the allegations," Mead said. "I hope that the allegations come back as unfounded, that we're exonerated from this. But if it goes the other way, we'll deal with it as whatever the outcome is."
Later in that same interview, the fire chief indicated he was awaiting results from the state and national investigations before deciding what action, if any, was necessary. When 13 Investigates again asked whether MFD was conducting its own investigation or simply relying on other agencies to investigate the claims, Mead said his department was indeed conducting an investigation of its own.
"It is pressing forward still," he said, adding that the results of the investigation should be available "within a few weeks."
But five months later, the Muncie Fire Department has no investigation report to share with 13News. 13 Investigates has repeatedly asked for a copy of the department's own investigation report and findings. Despite sending a separate request to the fire chief each of the past five months, Mead has not provided the information requested.
In May, the fire chief responded: "Investigatory resources available to the state far exceed those available to the Muncie Fire Department locally. Their access to certain information has been crucial in the Findings and Orders recently issued."
In June, Mead wrote: "The Muncie Fire Department's finding are consistent with the findings of the State and NREMT. As those agencies have ample resources to conduct effective independent investigations, the Muncie Fire Department has no reason to question the conclusions they have reached."
In July, 13News reminded Mead that he said MFD had conducted its own separate investigation and again asked for the findings of the MFD investigation. Mead replied: "We have concluded that the facts, as stated in the findings of the Indiana Department of Homeland Security and the National Registry of EMT's investigations, speak for themselves."
The fire chief and city legal counsel ignored additional 13News requests for the city's investigation report and findings in August and September. 13 Investigates has submitted a request for the MFD investigation report through the Indiana Access to Public Records Act, and that request is still pending.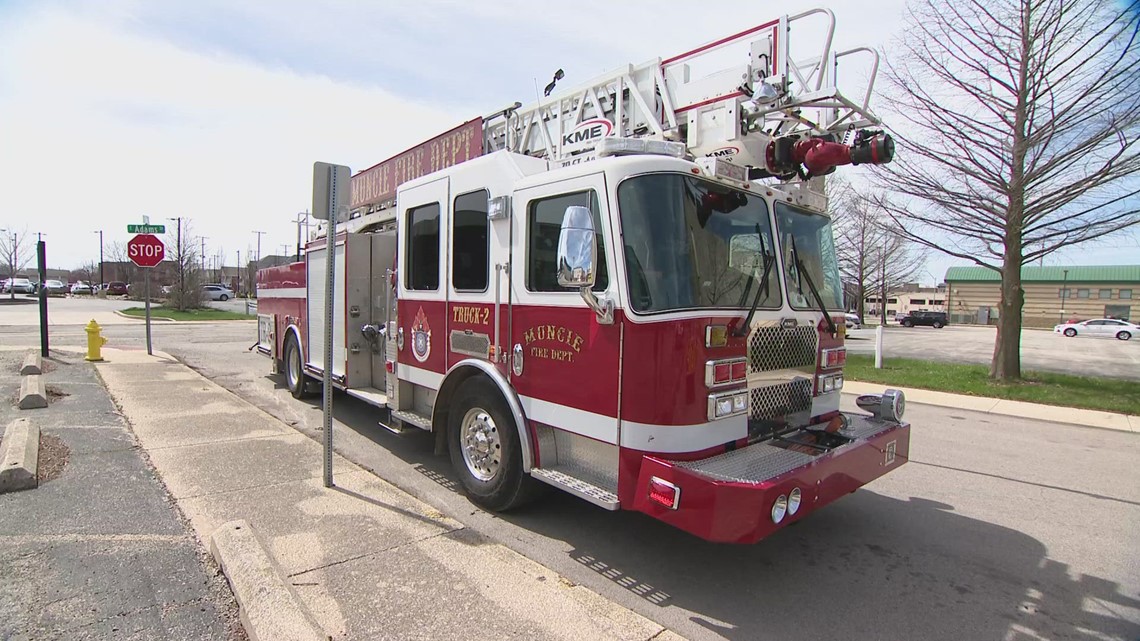 Despite the fire chief's statements in April that MFD was conducting its own investigation and Dulaney's recent claims that the fire chief dismissed the cheating claims as unfounded, it is not clear whether Muncie fire officials actually investigated those allegations at all.
Asked if there is any evidence to suggest the Muncie Fire Department or city of Muncie conducted its own thorough investigation, Dulaney's attorney acknowledged there is little proof.
"No, I don't have any indication of that," Jeter said.
The Muncie Fire Merit Commission also has no evidence to back up the fire chief's initial claims of an internal investigation into the cheating allegations.
"I've asked on several occasions if the fire department conducted an investigation into this, and we've never gotten a square answer on that," commission president Andrew Dale told 13News. "There is no indication that the department has done an investigation. What truly happened once the information was presented to the department is important to find out because it's a question of integrity… My personal opinion is: because it was not addressed early, because there was a lag and lack of response, that's what led to the information being sent to the National Registry and the media."
Explanation "not good enough"
The Muncie Fire Department has also declined to explain what steps, if any, the department has taken to ensure the integrity of its firefighter and EMT exam procedures and to prevent cheating from happening in the future. 13News has been asking the fire chief for that information since May, but Mead has not provided any specifics.
"The steps that need to be taken to ensure cheating on certifications does not happen again in the future will be the responsibility of the Muncie Fire Department, along with the IDHS. The Muncie Fire Department has reached out to the appropriate state agencies and is working very closely with them to adopt and exercise best practices to prevent a similar situation from ever arising again," the chief wrote in June.
Asked in July to provide more details about those best practices, Mead responded: "This situation exposed issues we are working diligently to address. We are continuing to address vulnerabilities in the process on an ongoing basis and working closely and proactively with IDHS and NREMT to be sure cheating is prevented in the future."
"That explanation simply is not good enough," said Geo Henderson, a firefighting and EMT expert who serves as a battalion chief at a New York fire department. Henderson said it would not be uncommon for a smaller fire department to seek outside help to conduct a complicated personnel investigation and to find strategies to correct systemic problems. But he said when those problems occur, a lack of transparency can be very damaging to a fire department and further damage its reputation.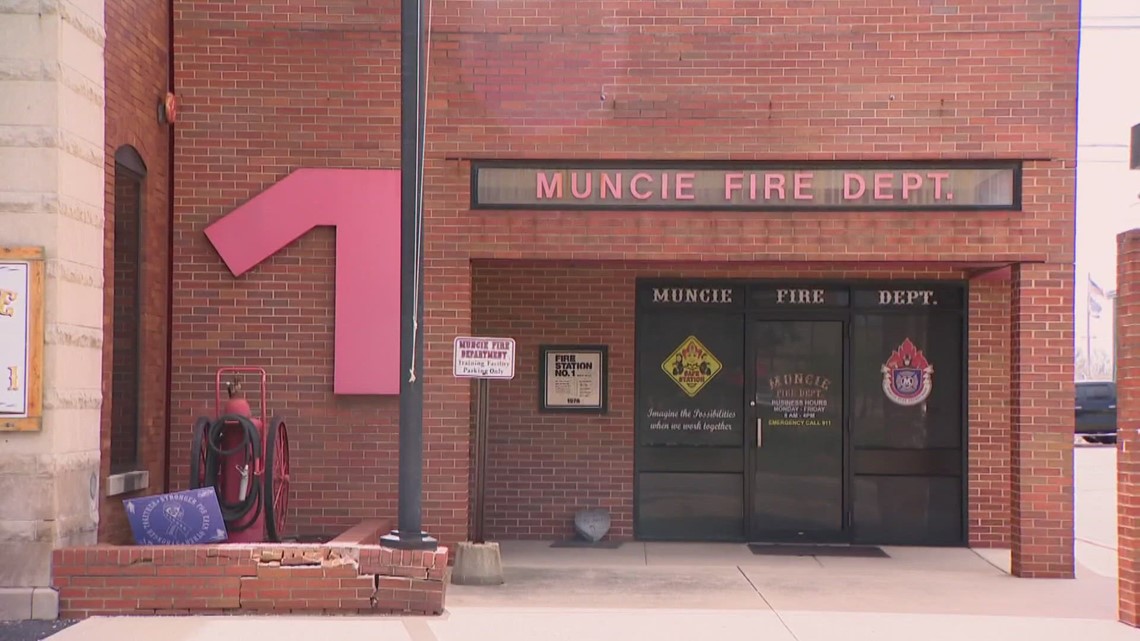 "Obviously the department's culture and policies were not adequate. In fact, they were terrible if ongoing cheating was happening, and that type of institutional dysfunction only happens when people are willing to turn a blind eye," Henderson told 13News. "When things get to a breaking point and it's brought to light, you can't just kick the can down the road. Tell people what you're doing to restore the integrity and trust of your department. Explain what investigation you did and who you tasked to do the investigation. To plead ignorance or to dismiss questions that can help inform the community you serve makes an egregious situation look even more suspicious by not being transparent."
Tragic consequences
Dulaney's appeal petitions also include another surprising claim. He suggests, without further explanation, that shortcomings of the Muncie Fire Department have resulted in recent deaths.
"I want our employees to be as best prepared to provide the care required of them as can be. Having lost multiple family members in recent years as a result of what I consider (and prior to the tragic incidents, had pointed out) as inadequacies of the Muncie Fire Department, I by no means take for granted that everyday lives are at stake when we are called to a scene and our training and knowledge are crucial in these moments, often serving literally as the difference between life and death," Dulaney wrote.
Neither Dulaney nor his attorney have provided 13News more details about the claim. The fire chief has not responded to questions about the allegation.