MUNCIE, Ind. — The Muncie fire captain at the center of an alleged cheating scandal is appealing the punishment that would end his firefighting career.
Troy Dulaney, a 19-year veteran of the Muncie Fire Department, claims he did not help MFD recruits cheat on their certification exams, and he believes the state investigation that eventually led to the revocation of all of his firefighting and EMT certifications was unfair.
The claims are included in two petitions Dulaney submitted to the Indiana Office of Administrative Law Proceedings (OALP), requesting an appeal hearing before an administrative law judge.
13News obtained a copy of the petitions and spoke with Dulaney's attorney, providing – for the first time – the fire captain's side of a controversy that has jeopardized his career and rocked the Muncie Fire Department.
Findings of misconduct
A 13News investigation helped expose the cheating scandal this spring after whistleblowers contacted 13 Investigates to detail allegations and provide evidence. The Indiana Department of Homeland Security and the National Registry of Emergency Medical Technicians (NREMT) launched their own simultaneous investigations, and both resulted in findings that Dulaney coordinated a "cheating scheme."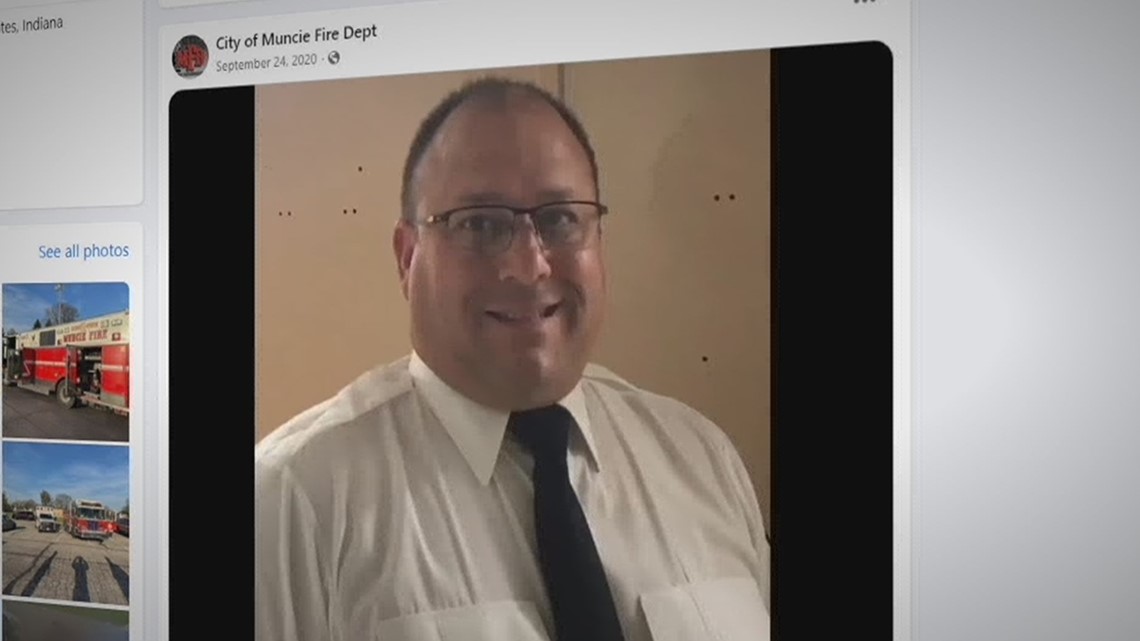 Based on collected evidence and interviews with nearly 30 witnesses, students, firefighters and the fire captain, IDHS's investigation summary concluded:
"Dulaney used his position as Captain at the Muncie Fire Department to repeatedly initiate / facilitate cheating on EMT / Fire course examinations from 2018 to 2023. Interviews with past students and colleagues reveal that students felt pressured to engage in this quid-pro-quo exchange of test questions because Dulaney was in a position of authority at Muncie Fire Department, and they feared repercussions if they did not give Dulaney what he wanted … Dulaney's pattern of misconduct threatens the integrity of the firefighting and EMT professions because it raises concerns about the competency of Dulaney's past students who now serve in public safety roles."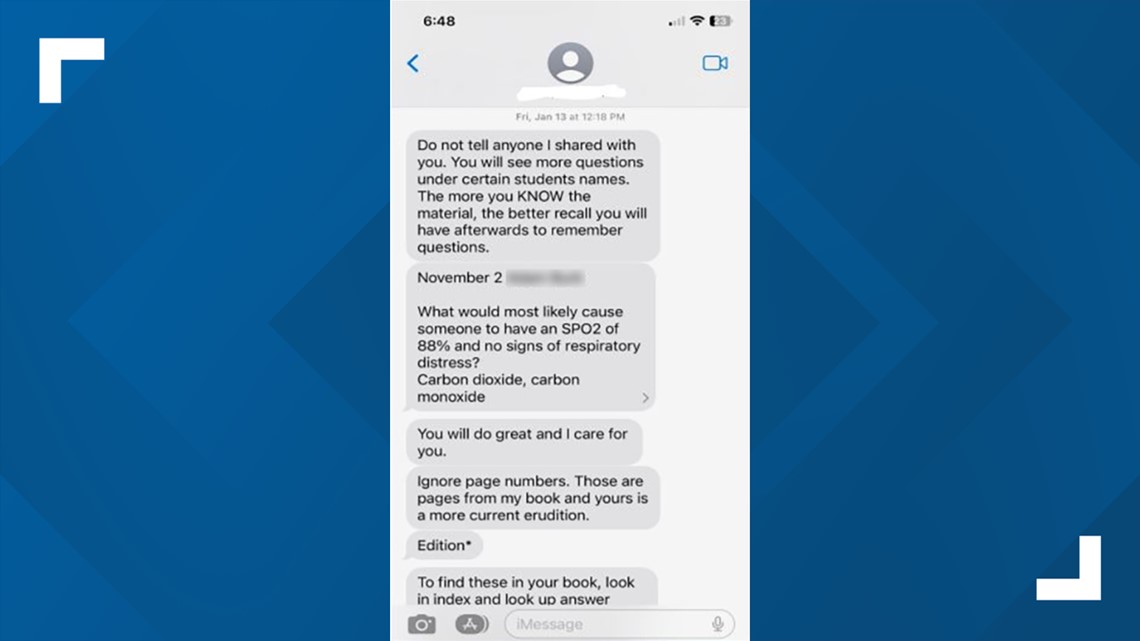 Following the investigation, IDHS placed eight Muncie Fire Department EMTs on two years of probation and voided the results of the national EMT exam they passed last winter. The state EMS director took more drastic action against Dulaney, revoking his EMS-related certifications for seven years. According to IDHS, the revocation means Dulaney cannot serve as an EMT in Indiana during that time - the harshest penalty state regulators can take against an EMT.
The state's investigation also prompted an emergency hearing of the Indiana Board of Firefighting Personnel Standards and Education. The board voted to permanently revoke all 26 of Dulaney's firefighting certifications – a devasting penalty that essentially ends a firefighter's career. Indiana State Fire Marshal Steve Jones, a BFPSE member, said the discipline was chosen for a reason:
"We had never had a case that saw such blatant disregard for giving test answers out for students to cheat," Jones told 13News. "This was pretty big and broad in scope, way beyond what we've seen in the past."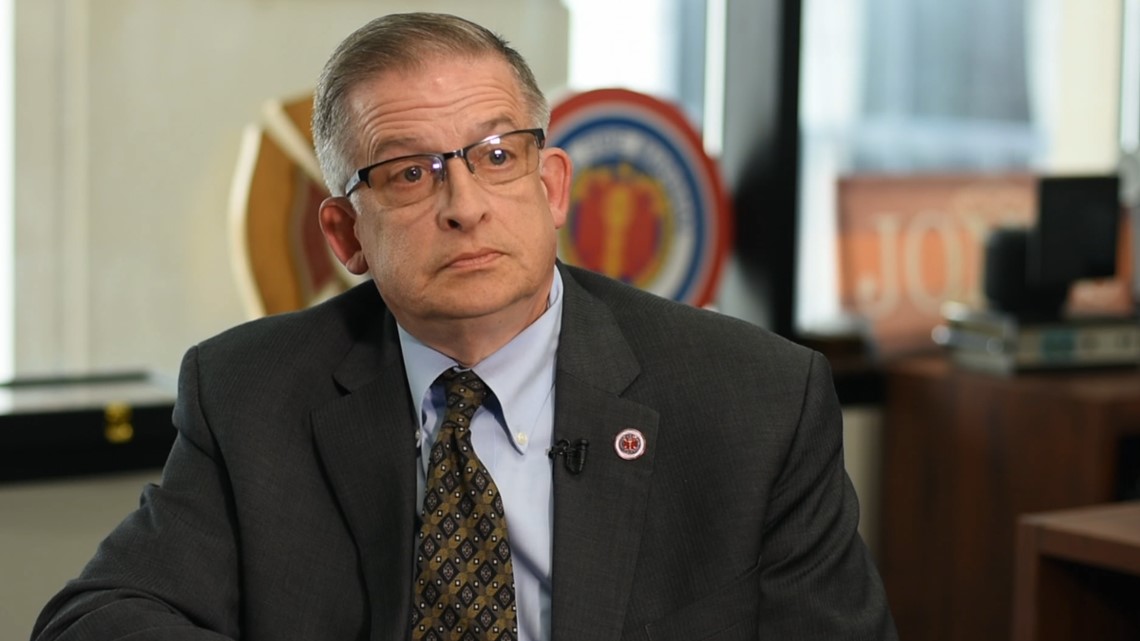 The Muncie Fire Department placed Dulaney on paid administrative leave in May, and the mayor announced the city was pursuing disciplinary action "up to and including termination." A few weeks later, Muncie Fire Chief Robert Mead told 13News that he anticipated Dulaney's employment status would "change in the near future." That now appears to be on hold pending the outcome of the appeals.
"Just doesn't feel right"
By appealing the state's revocation orders before they became final, Dulaney told the Indiana Office of Administrative Law Proceedings he hopes the administrative appeal process will restore both his reputation and "a career that I love and am proud of."
"I have diligently served my community for nearly twenty years for no other reason than my pure and absolute desire to help people," Dulaney wrote in his appeal petitions. "The impact on my career, livelihood, personal relationships, mental and emotion well being, even my physical health have been astronomical. I am not being facetious to say that this allegation has ruined my life to such an extent I couldn't begin to anticipate how it is to be repaired."
The petitions attack IDHS's investigation and findings, calling the probe haphazard, reckless, irresponsible, inconsistent and biased.
"I have been afforded no opportunity to challenge or dispute the reliability of the evidence used to make the determination or the character and motives of witnesses relied upon. I can think of rationale or justification necessitating the absolute lack of transparency and cloud of secrecy surrounding this investigation," he wrote, adding that key fire department personnel were not interviewed by state investigators.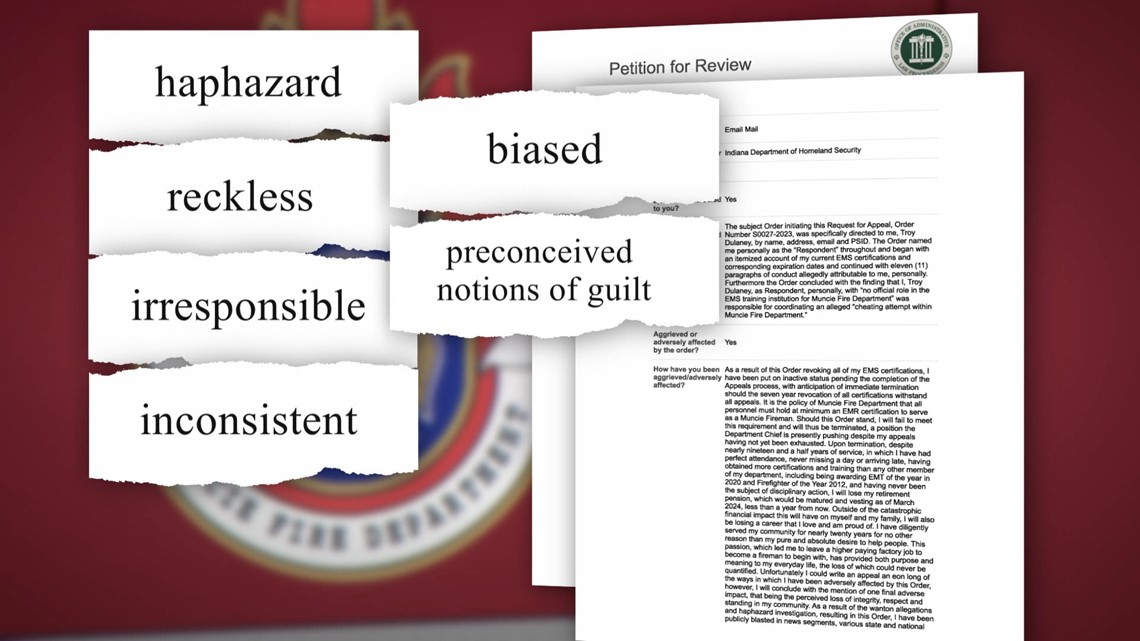 Dulaney's attorney told 13News his client has not been provided with adequate information to mount a proper defense against the allegations he's facing.
"The only information given to him was: 'Things have been said. Evidence has been provided.' But none of that stuff has been provided to Mr. Dulaney," said attorney Chris Jeter. "We can't get [evidence] or the names of these people that have made these claims. The whole thing just doesn't feel right, and we're going to get to the bottom of it and we're going to get our day in court."
The longtime firefighter is now asking an administrative law judge to require IDHS to provide more information about its evidence and witnesses, and to reconsider the penalties imposed by the state.
"My desired outcome would be to be afforded an opportunity to fully know and be apprised of the accusations and supported 'evidence' against me, and to know those persons whom I am being accused by so that I am able to adequately defend myself," Dulaney wrote. "Once provided a proper opportunity to defend myself, should a neutral trier of fact determine my conduct unbecoming, I would like for the punishment to fit the crime."

He also said the cheating allegations were initiated by a group of colleagues who want to prevent him from being promoted within the fire department.
"There's clearly some folks that don't like Mr. Dulaney," his attorney said. "There was some jealousy … He's the best firefighter and EMT they have and probably that they've ever had."
Out of context?
The Indiana Department of Homeland Security disagrees with Dulaney's criticism.
"IDHS stands behind its investigation and looks forward to presenting its case to the administrative law judge assigned by the Office of Administrative Law Proceedings to hear these matters," said IDHS public affairs director David Hosick.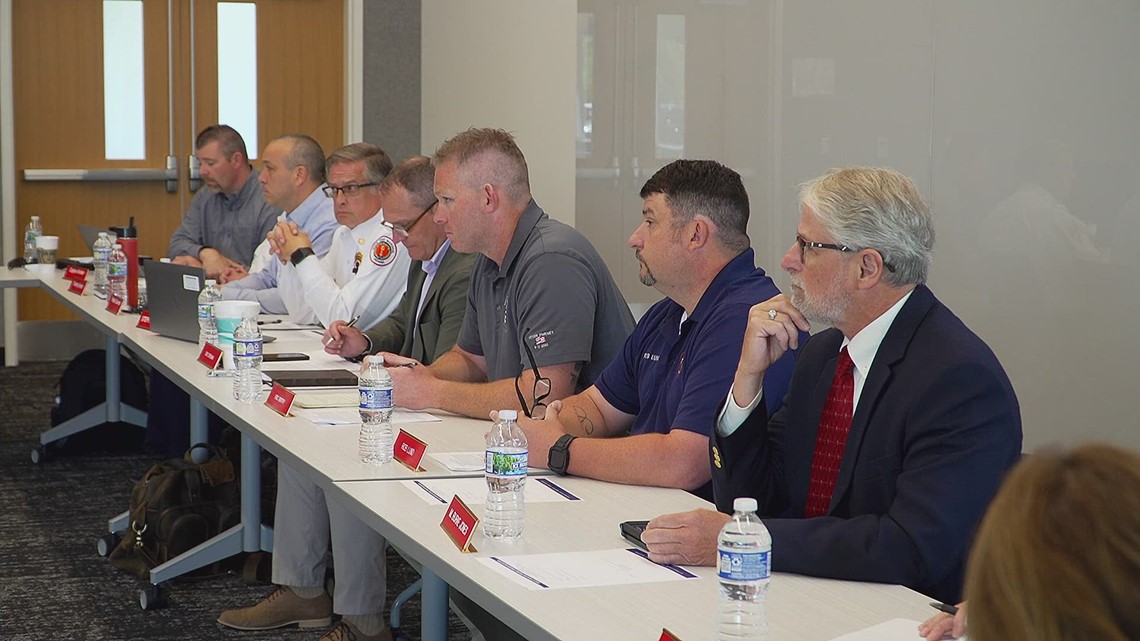 The state agency says allegations that Dulaney has not been given the opportunity to dispute the evidence or provide his version of events is incorrect. Hosick says the proceedings – including the fire captain's ability to appeal – are playing out exactly as prescribed by state law:
"These precise proceedings that have been initiated provide the opportunity to challenge the order and require evidence to be put on and reviewed by a neutral third-party administrative law judge … In these types of administrative proceedings, the agency first issues its order, which provides an opportunity to request a review before the order becomes final if review is appropriately requested, then the matter is set for an administrative proceeding before an administrative law judge who hears evidence and issues a ruling that generally must be reviewed by the ultimate authority before becoming a final order. This is the process that is underway and governs how the agency is required to issue its orders and conduct its proceedings," Hosick told 13News.
IDHS also presented detailed evidence and named multiple witnesses while presenting its findings to a public meeting of the Indiana Board of Firefighting Personnel Standards and Education in May – a meeting Dulaney chose not to attend.
"I think it's fair to criticize him for not showing up to that hearing," said Jeter, who was not yet hired to represent Dulaney at the time of the public meeting. "But I think even if you look at what came out in that hearing, it does not support a conclusion that there was a systematic longstanding cheating scandal."
At the BFPSE meeting, board members were informed of testimony from multiple MFD employees who, investigators say, admitted to breaking state law by exchanging exam questions and answers with Dulaney. The investigators discussed seeing multiple pages of photographed and transcribed test questions that Dulaney allegedly shared with students. They said the evidence includes texts from Dulaney that provided test questions and answers, as well as other texts from Dulaney that said "Do not tell anyone I shared with you" and asked students to "invest" in him since he had invested in the students.
Jeter told 13 Investigates he believes those texts were taken out of context.
13News: "So are the students lying? Did all those things never happen?"
Jeter: "I don't know because I haven't seen any of that stuff."
13News: "But you had a chance to talk with your client. Does he claim that none of this happened?"
Jeter: "He claimed that he prepped his recruits and he would debrief with them when they came out [of their exams] to make sure when he trained the next class of recruits they were prepared. Did he sit down and say, 'Write down every question that's on this test and the answer so I can then go give that to the next class so they can cheat?' No, that didn't happen."
Paid not to work
Determining exactly what did happen will now be up to an administrative law judge to decide. And there is a lot at stake, according to Courtney Endwright, an administrative law expert who practices at Betz & Blevins.
"It's not just someone's job. It's really a man's life and occupation that's at issue here," she said, adding that an upcoming administrative appeal hearing will be Dulaney's chance to present evidence to support his defense.
"He's going to have to show that he's more credible and the information he has is more credible than what the state has to present. That's an uphill battle, I would say, because often the state is the one who has access to the most important evidence," Endwright told 13News.
While the administrative appeal process plays out, Dulaney remains on paid leave from the fire department -- essentially being paid to not work until his appeal runs its course.
City records obtained by 13 Investigates show Dulaney has so far received $21,741 in salary since his administrative leave began on May 25.
And if the longtime Muncie firefighter wins his appeal – or if he remains on the payroll for another six months – he will be eligible to collect his full retirement from the city. In his appeal petition, Dulaney said losing his job prior to completing 20 years of service would have a "catastrophic financial impact."
"Upon termination, despite nearly nineteen and a half years of service … I will lose my retirement pension, which would be matured and vesting as of March 2024," he wrote.
Dulaney and his attorney failed to attend a pre-hearing conference in August, and then requested another hearing that took place several weeks later. Jeter said there is no attempt to intentionally slow the process to help his client stretch the appeal into March.
"No, there's not an effort to drag it out, just an effort to be fully prepared," he said. "He wants to get back to work … Nineteen-and-a-half years serving that community, I think he deserves the benefit of the doubt until the final judgement is rendered."
What's next
A final judgement is likely many months away.
IDHS wants the appeal hearings for Dulaney's EMT revocation order and firefighter revocation order to take place separately since the orders were issued by separate bodies.
A pre-hearing conference will take place later this month as both sides debate whether Dulaney's EMT appeal was filed on time. (The state claims he missed the filing deadline, while Dulaney insists he responded on time after receiving notification of his EMT revocation order when he returned from a trip to Europe.)
An administrative law judge has set a November deadline for Dulaney and the state to complete discovery for his firefighter appeal. Final hearing dates have not yet been scheduled.
If Dulaney loses his administrative appeals, Jeter says his client will then file another appeal in court.
"We're going to have to. There's too much at stake," he told 13News.