INDIANAPOLIS — An Indianapolis woman is facing charges for the death of her 1-year-old in November 2020 on the city's far east side.
On Nov. 26, 2020, medics responded to a report of a child with burn injuries in the 4100 block of Cordell Street, near 42nd Street and North Post Road.
According to a probable cause affidavit, the child, Kalimah Hernandez, suffered the burns on Nov. 23, 2020. Hernandez's mother, Alexandria Jones, told police she was giving the girl a bath when she suffered the burns.
Jones told police Hernandez was in one side of the dual-basin sink with lukewarm water running on the other side. She said Hernandez was never in any standing water.
Jones said she walked across the kitchen to get a towel, and Hernandez tried to get out of the sink and must have somehow turned the cold water knob, causing the water to get too hot. Jones claims the water was not running on the girl for very long, but it must have been hot enough to burn her abdomen, legs, buttocks, back and genitalia.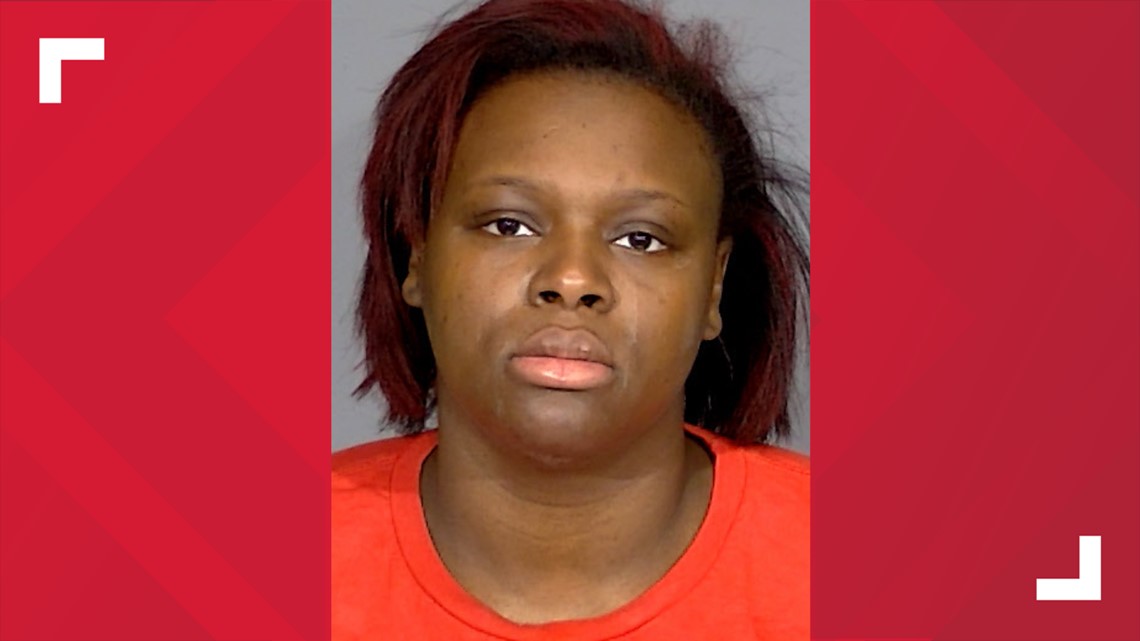 Findings from the Marion County Coroner's Office tell a different story. The autopsy revealed 20-25% of the girl's body had burns, and the pattern of the burns was consistent with submersion into hot water.
The coroner's report found that Jones' story was inconsistent with the injuries they found.
"Notably, there are no splatter or splash type burns that would be expected from a stream of hot water splashing onto the skin as it exits the faucet," the report said.
Hernandez died on Nov. 26, 2020 at the hospital — three days after she suffered the burns. According to the probable cause affidavit, Jones told police she called the Jane Pauley Community Health Center for help with treating the burns after it happened, but a search of her phone found no calls to any number associated with the clinic.
It was not until Hernandez was struggling to breathe that Jones called 911, days later.
"No medical attention was sought immediately," the autopsy report says, pointing out that burns to 20% of a child's body is a medical emergency, but survivable with appropriate medical care.
In addition the the burns, doctors found Hernandez had suffered multiple broken bones in her arms and legs.
Officially, Hernandez's cause of death of determined to be complications from thermal injuries. The manner of her death was undetermined, though some favored classifying it as a homicide, according to the autopsy report.
Jones has been charged with neglect of a dependent resulting in death, and two counts of neglect of a dependent resulting in serious bodily injury.
According to online court records, Jones had her initial hearing Friday, where she was given a court-appointed attorney. Her jury trial is scheduled to begin June 26.