INDIANAPOLIS — IMPD detectives said a suspect allegedly involved in a road rage incident on the city's southeast side has been identified.
Police tweeted Wednesday just after 11 a.m. that they've identified the suspect "thanks to the overwhelming response from the community." IMPD did not provide any other details, including the man's identity or information about an arrest.
A routine drive home Sunday took an unexpectedly terrifying turn for a 17-year-old driver.
On May 8, police responded to the 6300 block of Lonestar Drive, near East Stop 11 Road and South Arlington Avenue, shortly before 1 p.m. on a report of a person assaulted and pointing a gun.
When police arrived, they spoke with the 17-year-old victim and the victim's parent.
The victim told police he threw a water bottle from his vehicle. Shortly after, an unidentified man walked up to the victim's vehicle and pointed a gun at the victim.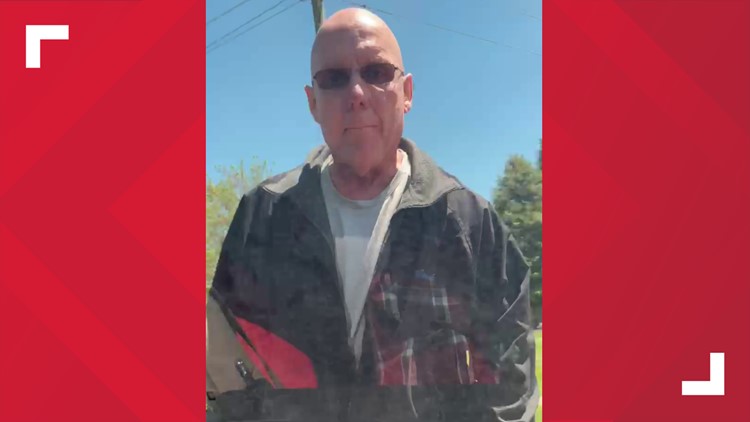 IMPD has now identified the suspect, thanks to tips from the community, but they're not ready to name him publicly.
Indiana State Police said the number of interstate shootings in central Indiana has gone up in the last year. IMPD Ofc. Samone Burris said seeing incidents like this makes her think of her own son.
"People that I love are out on the road. To know that other individuals are taking these measures or trying to take justice into their own hands, you not only put yourself in danger but other drivers in danger," Burris said.
She said this incident could have been worse.
"He didn't know the mental state of the person in that vehicle. He not only put the juvenile in danger, he in turn put himself in a dangerous situation. Had that juvenile had a gun, the situation could have turned out differently" Burris said.
Burris said things should never escalate this far.
"No matter what that error is, the result should never be that I have a gun or anyone in the community should have a gun pointed at them," Burris said.
If someone pulls a gun on you, or is driving aggressively while you're on the road, IMPD says you should:
Call 911 immediately and give them a description of the vehicle, driver, and their behavior.
Change the course of your direction.
Follow instructions from dispatch.
Right now, IMPD has not arrested the suspect. Detectives will interview the man to determine if they will recommend charges to the prosecutor's office.
Burris called for drivers to be more understanding behind the wheel.
"Think of others on the road. You're not the only driver on the road. Your destination is not more important than your neighbor's destination. Just continue to be courtesy and cautious towards each other," Burris said.
What other people are reading: