INDIANAPOLIS — On Nov. 30, 2006, Indianapolis Police Department officers attempted to stop Carl Roy Webb Boards II.
Instead, Boards fired six to seven shots from inside his car at officers. The bullets hit the officer's car in the front plate and grill, but the officer wasn't injured.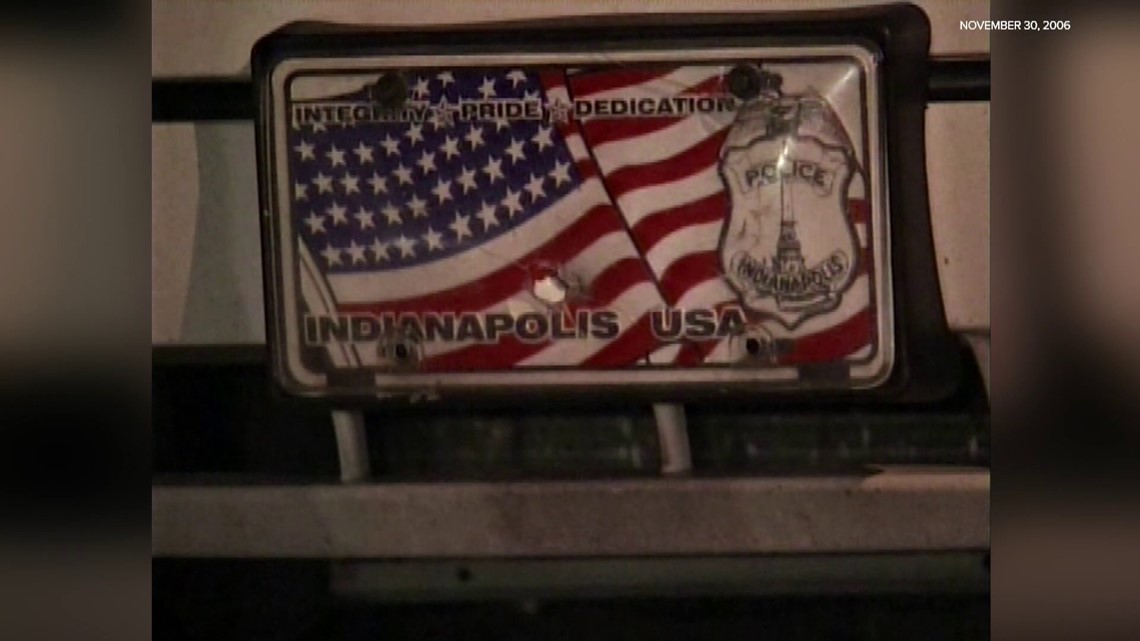 Indianapolis police officers were able to chase after Boards and take him into custody. In his car, officers found an AK-47 and a handgun.
Boards was convicted for carrying a handgun without a license, possession of a firearm by a serious violent felon, felony resisting law enforcement, possession of a controlled substance, and criminal recklessness.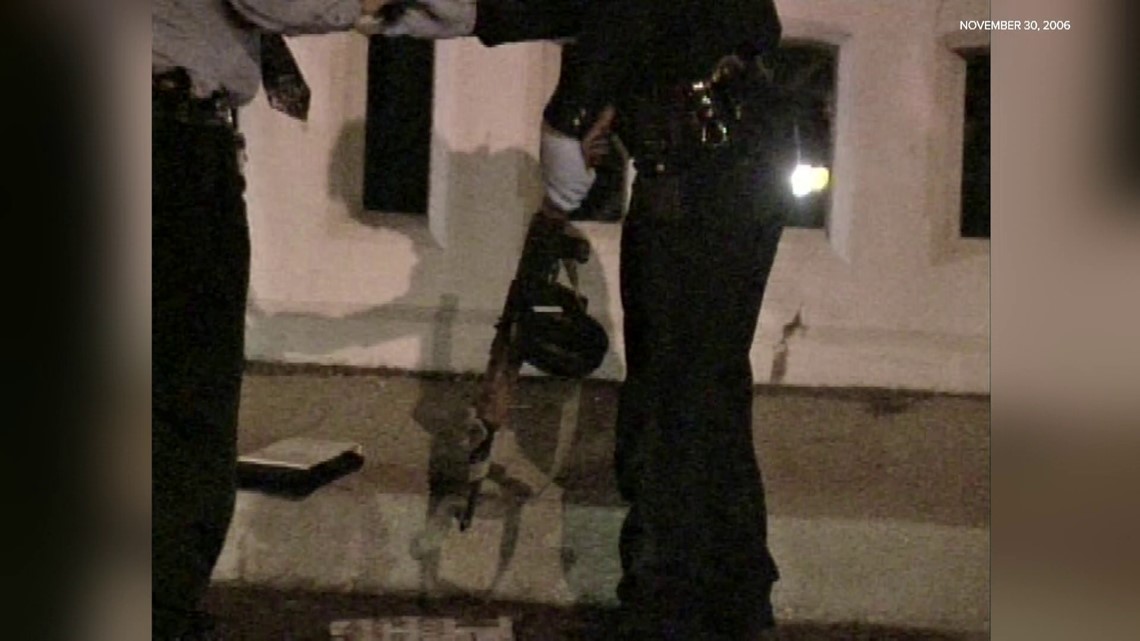 He was sentenced to jail and was released less than 15 years later. Boards was released from parole on Aug. 16, 2021.
In response to the deadly shooting of Officer Noah Shahnavaz, and Boards named as the suspect, an IMPD officer posted a criticism of Boards even being out of prison.
Officer Mike Kavanaugh said he was involved in the 2006 incident. You can read the entirety of the statement he posted on Facebook here:
THIS ONE HURTS. I wasn't going to post anything because I just can't wrap my head around it. I have been asked several questions so I will give you my memory from 2006. My apologies if I'm not 100% accurate or I leave anyone out. My mind isn't all there today…..
October 2006, one month before my first child was born. I'm working Northwest late shift ( 9:30pm-6am) with the best officers in Indiana! Around 5am I'm sitting at the Riverside Golf Academy finishing up some paperwork. I heard 2 loud gun shots to my south. It wasn't uncommon to hear shots around that area but this was close and a large caliber. I pulled out of the parking lot and noticed a 80s Chevy Suburban coming towards me. The driver made a very quick turn down a frontage road once he saw me. I attempted to make a traffic stop around 38th and Coldspring Rd. The driver didn't stop. I put out on the radio that I was in vehicle pursuit. The driver was acting more like he was drunk in the way he was driving. Several officers were coming to assist me.
Kevin LaRussa II was the first officer with me. The driver pulled over in the 3400 block of White River Pkwy East Dr. Det Brad Thomas heard what was going on and arrived in a undercover car. Kevin and I got out of our cars and I took 1 step toward the Suburban I noticed a handgun pointed at us from the drivers side window. He had the drop on me. I dove behind my car at the same time the shots rang out. The driver shot 8 times with a .40 caliber handgun. 3 of the rounds struck the front of my police car and then he sped away at a high rate of speed. Kevin and I came up to return fire and immediately noticed the condo building in the background. Neither of us fired in fear of missing and hitting someone in that building.
The pursuit continued for approximately 12 minutes all over the northwest side of the city. When something like this happens officers come from every corner of the county! Marlin Sechrist, Tim Blackwell, Andy Rolinson, and several others. LT. Mark McCardia and Deputy Jason Jordan with the Marion County Sheriffs Dept. came to assist and were trained PIT cars. As we crossed over I65 on Kessler Blvd N Dr, Lt. McCardia did a PIT and put the driver into the wall. He was taken into custody after a brief struggle. In the car was the .40 cal Taurus handgun he shot at us with and an AK47 with a 100 round drum magazine, loaded. There was also a brass catcher with 2 spent casings in it. That was the 2 shots I originally heard.
THE DRIVER WAS CARL BOARDS, WHO JUST KILLED ELWOOD OFFICER NOAH SHAHNAVAZ.
During my incident Boards was charged with attempted murder and found not guilty by a Marion County jury. He was found guilty of criminal recklessness and had enhancements for being a habitual offender. Boards was given 25 years by Judge Stoner and served 13 years.
Officer SHAHNAVAZ should still be alive. Boards should still be in prison. I'm not going to say much more about this. I just wanted to give a little background about what happened to us in 2006. PLEASE…if you see a police officer, shake their hand. We don't want to be rich, we don't want big awards, we just want to help and keep people safe. That's our job. Most of us wouldn't trade it for anything!
PLEASE pray for this officers family and the Elwood Police Dept.