GREENWOOD, Ind — It's been nearly two weeks since the hit-and-run death of 23-year old Andrew Benkert.
"He was a friendly soul. Yes he was," said neighbor Kristy Brinker.
Benkert's death rocked the Greenwood community and left his family with unanswered questions.
"My husband and I took them some food and they said it was the first time they had gotten food because they had been Door Dashing every day. Then we bought a card and we went around to each of our neighbors and asked them to sign the card for sympathy and each neighbor was so glad to just be able to do that," said Brinker.
Greenwood Police say Benkert was killed the night of June 15. He was walking on State Road 135 near Fairview Road after 11 p.m. when a driver hit him and left the scene.
Police say they have video from a nearby business of the suspected vehicle. Investigators say in the video, the suspected driver stopped, turned on the car's hazard lights, and then drove off, turning right from SR 135 onto Fry Road.
"We're pretty confident that the vehicle of interest is a Chevy Trailblazer between 2002-2009," said Greenwood Police Ofc. Jason Grable. "The gold bowtie emblem is missing. We have that. The entire passenger side mirror, we have that also."
There is also likely damage to the front right headlight, and right fender and bumper.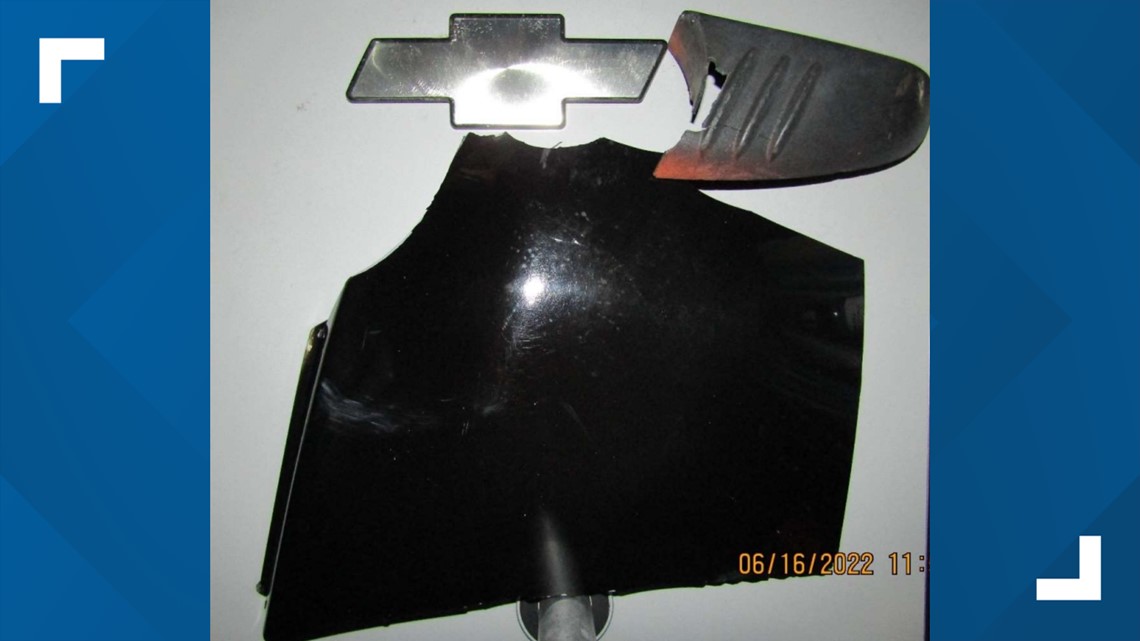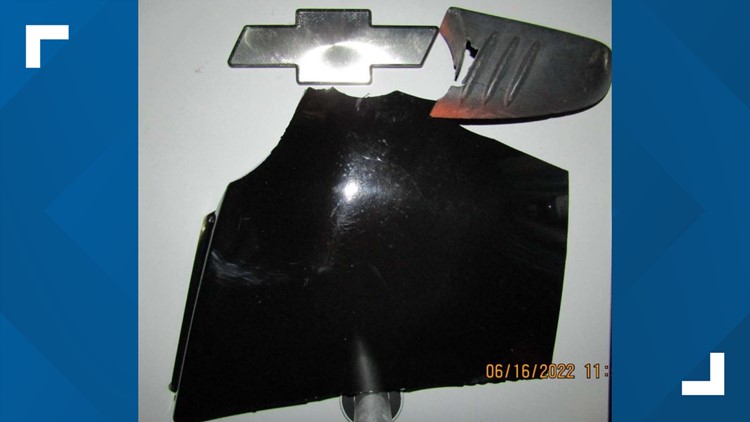 Grable said police are hoping someone comes forward with information.
"We have a feeling this was an accident, and we are just wondering, curious why they didn't stop," said Grable. "We would really like to be able to tell this family what happened to their son and give them some indication as to why."
Bricker said many neighbors have donated to help.
"You don't know if you're going to have your child the next day and then when this tragedy happens to someone in your neighborhood, even if you don't know them, your heart just fills with love and you want to help them," said Bricker.
Bricker said she'll miss his friendly smile.
"He would walk in the rain, in the snow, in the sleet, wherever he liked to walk, and he was friendly," said Bricker. "(The family) did tell us they want to see justice done and so we hope and pray that justice will be done."
Justice for a family looking for answers.
Anyone with information on Benkert's death is asked to contact the Greenwood Police Department Tip Line at 317-865-0300 or they can anonymously make a report on the department's web page at www.greenwood.in.gov/police.