ELWOOD, Ind. — Police are investigating the shooting of a suspect by officers in Elwood on Friday.
According to state police, officers with the Elwood Police Department responded to an alleged domestic battery report in the 1300 block of South L Street around 3 p.m. on June 9.
When the officers arrived, they learned the suspect in the disturbance, 26-year-old Dakota McCreary, of Noblesville, fled into a wooded area nearby.
Officers set up a perimeter, with assistance from other local agencies, to search for McCreary. More than three hours after the initial call, a citizen reported seeing the suspect near the 1200 block of South J Street, where officers located him.
Preliminary investigation shows officers observed McCreary holding what they believed to be a firearm and ordered him to drop the object. After ignoring multiple verbal commands, police claim McCreary pointed the firearm toward officers.
At that time, Elwood Police Patrolman Keegan Russell reportedly fired his department-issued rifle at least two times, striking the suspect at least once.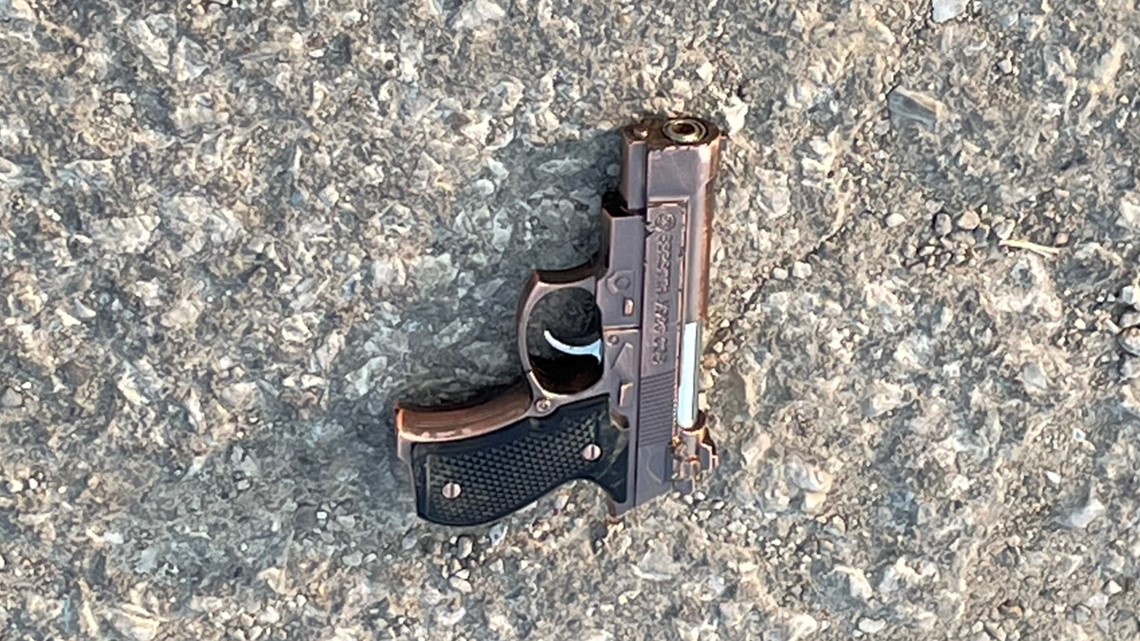 Russell, a one-year veteran of the department, was training another officer when the shooting occurred. Neither officer was wounded in the incident. State police said both officers were wearing body cameras.
Once determining the scene was safe, the officers began to perform medical aid on McCreary, who was later taken by ambulance to Ascension St. Vincent Mercy Hospital in Elwood before being flown to Ascension St. Vincent Hospital in Indianapolis.
McCreary's condition is not known at this time.
The investigation is ongoing, and state police said there is no additional information to release at this time.