NOBLESVILLE, Ind. — Women incarcerated in Hamilton County are taking steps toward business ownership after their release.
The Launch HOPE Foundation, led by Butler professor Kristi Mitchell, is working with nine inmates to teach them skills to be able to sew marketable products, which will allow the women to run a business when they get out of jail.
One of the program's participants, Kaitlin Vanderpool, has already launched a shop on Etsy to sell some of her creations. According to the Hamilton County Jail, Vanderpool was sentenced to three months in jail earlier this summer for a third DUI offense. The 36-year-old said she has struggled with addiction for nearly 20 years and turned to alcohol following a divorce.
Launch HOPE gave her a chance at a new start.
"I know now that I cannot have a relationship with alcohol. This is the first time I feel like I have control over it. This program saved my life. I have a plan and I'm ready to go," Vanderpool said.
Vanderpool learned how to sew from her mother, a seamstress. The program allowed her the ability to sew while in jail, while taking entrepreneur classes twice a week. Her Etsy store, Kiki's Collections, features handmade blankets, baby bibs, headbands and accessories for dogs. The shop will eventually grow into a boutique with help from students with Butler's Lacy School of Business.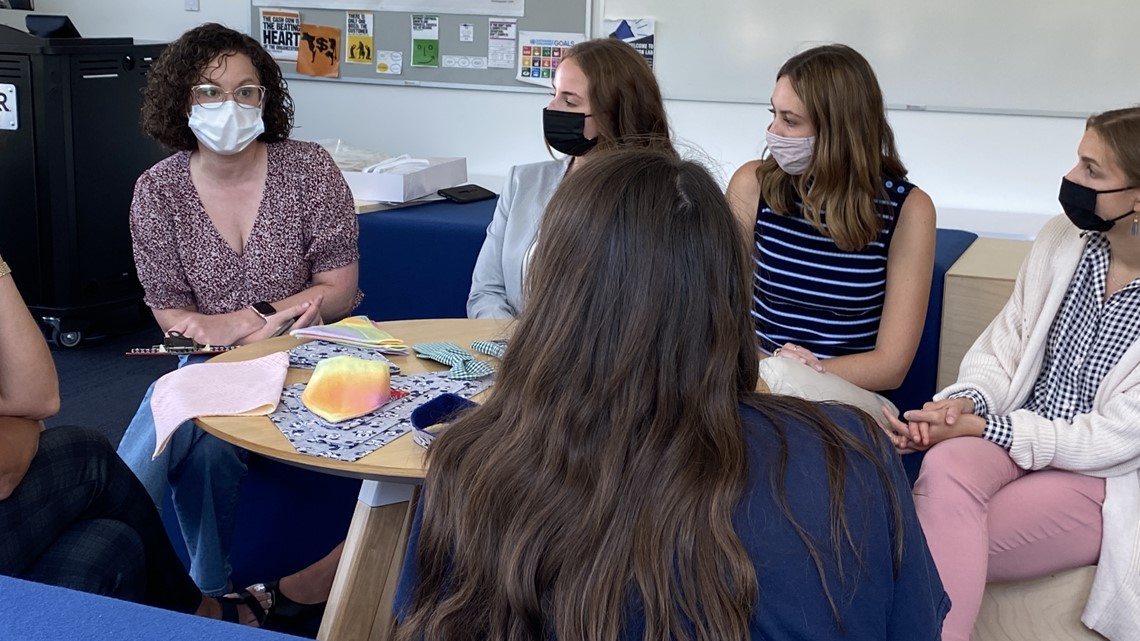 "My students have helped Kaitlin conduct research, vet her business concept, develop a business model, set-up an online storefront and go to market," Mitchell said.
In the meantime, Vanderpool continues to learn many of the aspects of running a business. Her boutique will be supported by Launch HOPE's Business Accelerator program for five years.
While she and her mother will initially sew all of the items by hand, a Launch HOPE industrial center in Indianapolis will later provide employment support and industrial sewing capabilities to help Vanderpool build an inventory for her boutique.
For Vanderpool, she's not only found a purpose after jail, but also a way to give back and help others.
"This program offered me a lifeline that I might not have gotten somewhere else. I want to be that for someone else. I want to serve as a mentor for those who come behind me," she said.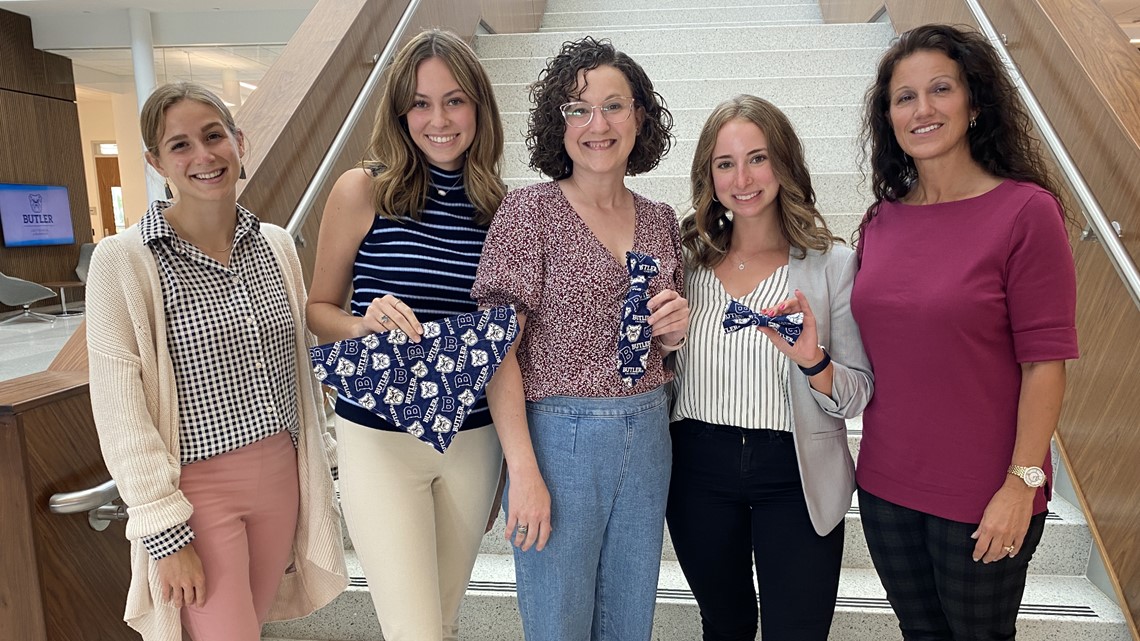 In addition to the nine women currently participating in the program, ten female inmates are on a waiting list to join.
"We're thrilled to be the pilot for this program," said Hamilton County Jail commander Captain Josh Carey. "Launch HOPE is a unique and incredible way to equip and empower these ladies to start careers and businesses they are passionate about."
Click here to learn more about the Launch HOPE Foundation. You can visit Vanderpool's Etsy shop, Kiki's Collections, here.
(Editor's Note: This story was provided in a news release from the Hamilton County Jail.)
What other people are reading: