INDIANAPOLIS — Indianapolis hit 90° yesterday for the second day in a row. Changes in temperatures will begin today. Winds will increase this afternoon, gusting to 20 mph at times from the northeast.
With this stronger wind ushering in a cooler, drier air mass, temperatures will be hindered by a few degrees. It'll still be above average today though with highs in the upper 80s under a mostly sunny sky. Remember the extra water and sunscreen if you're headed to Victory Field to cheer on the Indians today. First pitch is at 1:35 p.m. and it is Kids Eat Free Sunday!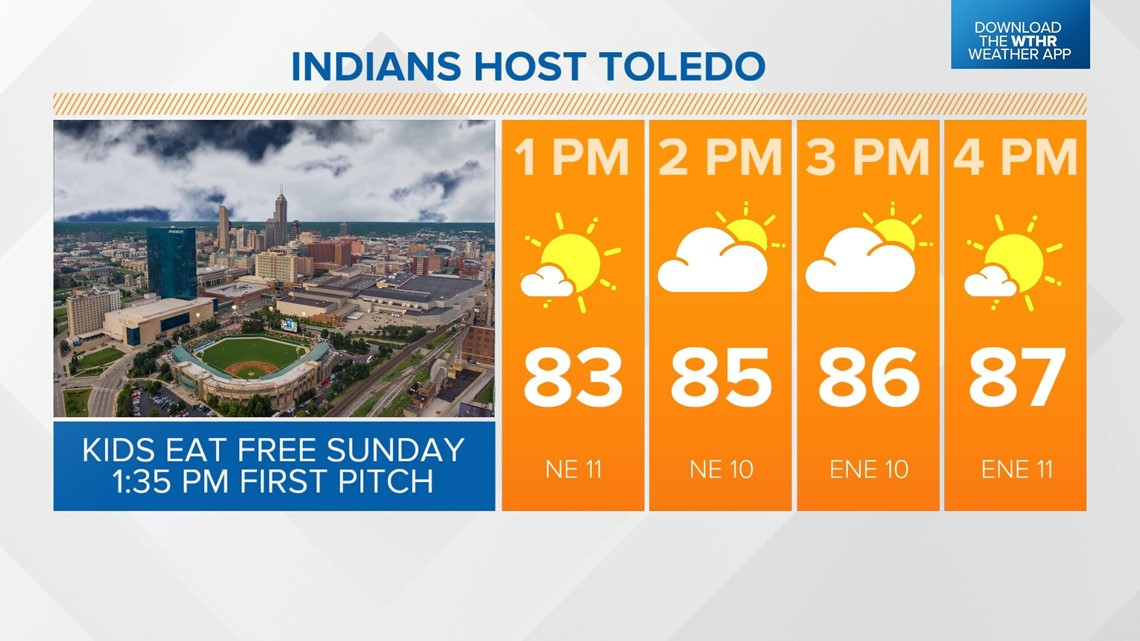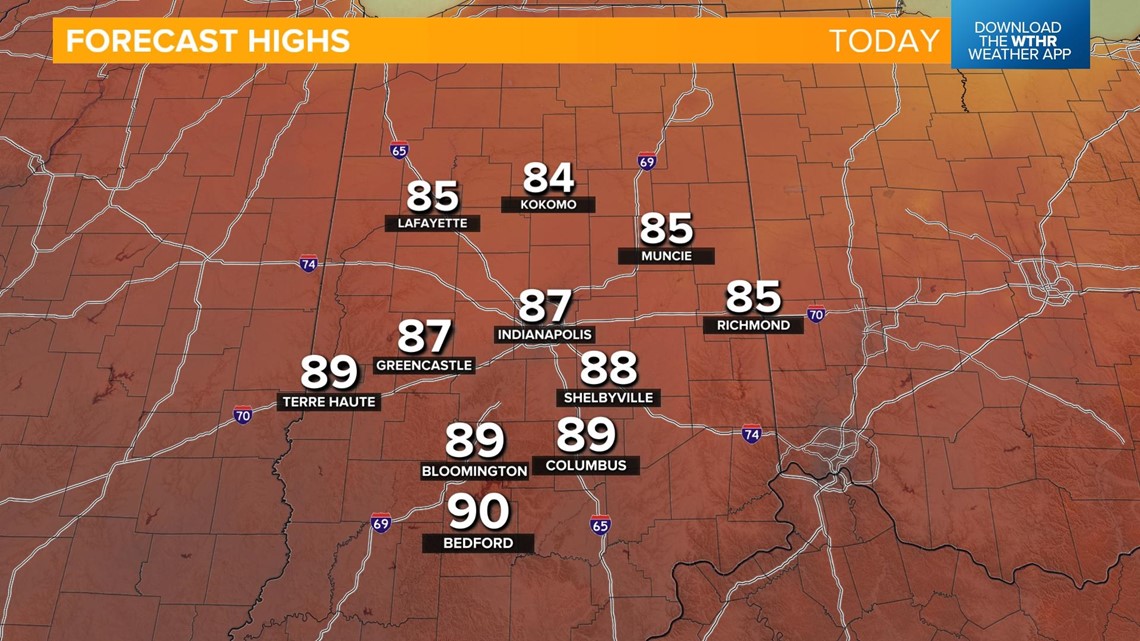 We'll see this hot pattern begin to break down heading into the work week. It'll still be slightly above average on Monday with highs in the mid-80s under a mostly sunny sky.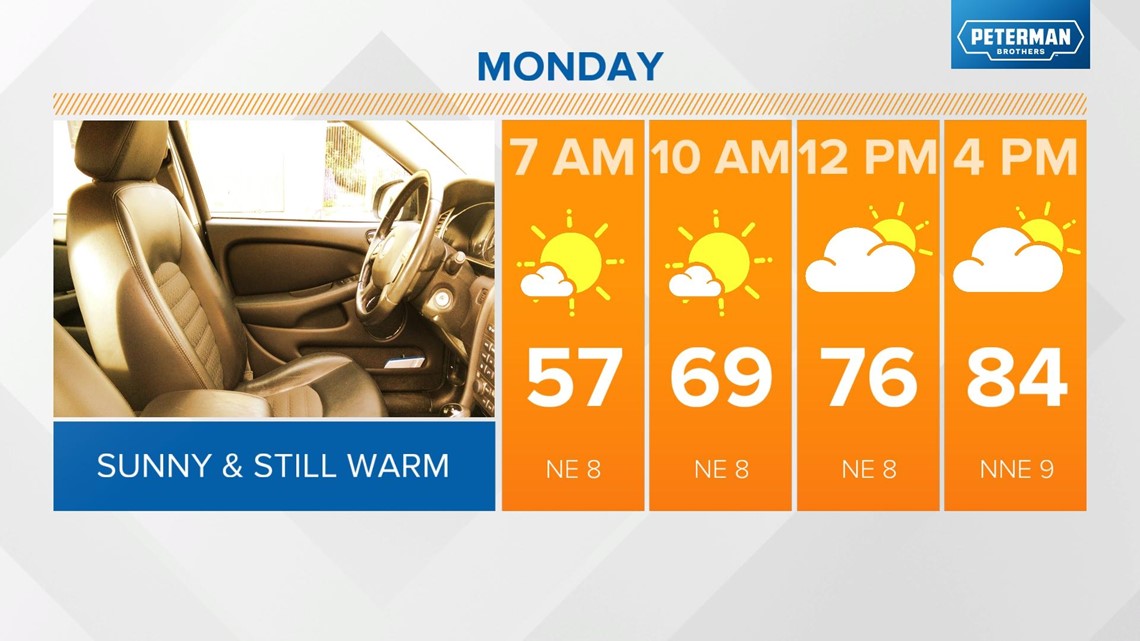 A cold front will begin to slide southward toward central Indiana on Tuesday. We'll still be on the warm side of this system Tuesday afternoon with highs in the low 80s. We will see more clouds around and perhaps a stray shower in the evening along the frontal boundary.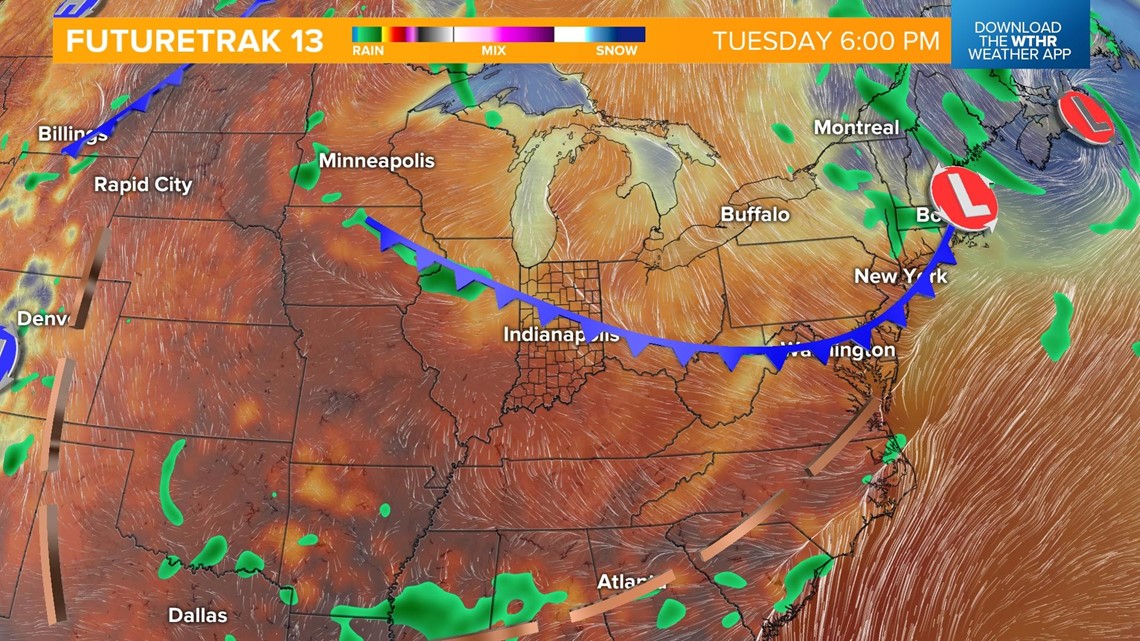 The most comfortable days next week will come on the back side of a weak cold front Wednesday and Thursday with highs in the upper 70s and lows in the 50s. There is a chance of a few stray showers along the front late Tuesday and into Wednesday, but this system lacks much moisture so rain chances will be rather limited.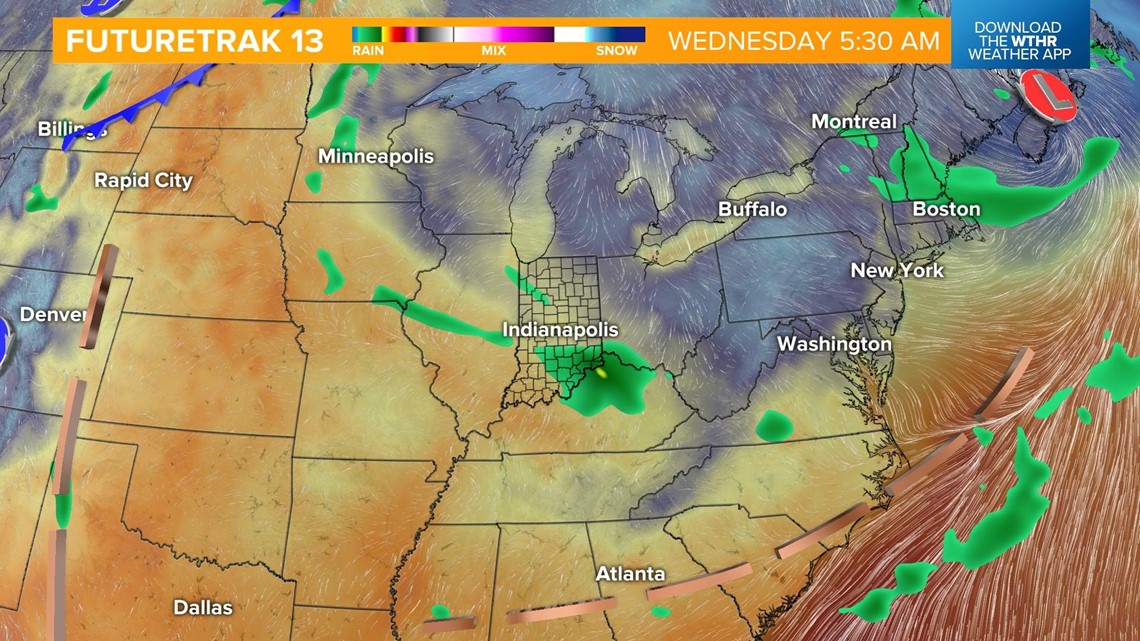 The heat will slowly build back in by late week and into next weekend with highs returning to the 80s.