INDIANAPOLIS — A quieter day in central Indiana with the boundary to trigger storm development, and most unstable air, positioned along/south of the Ohio River.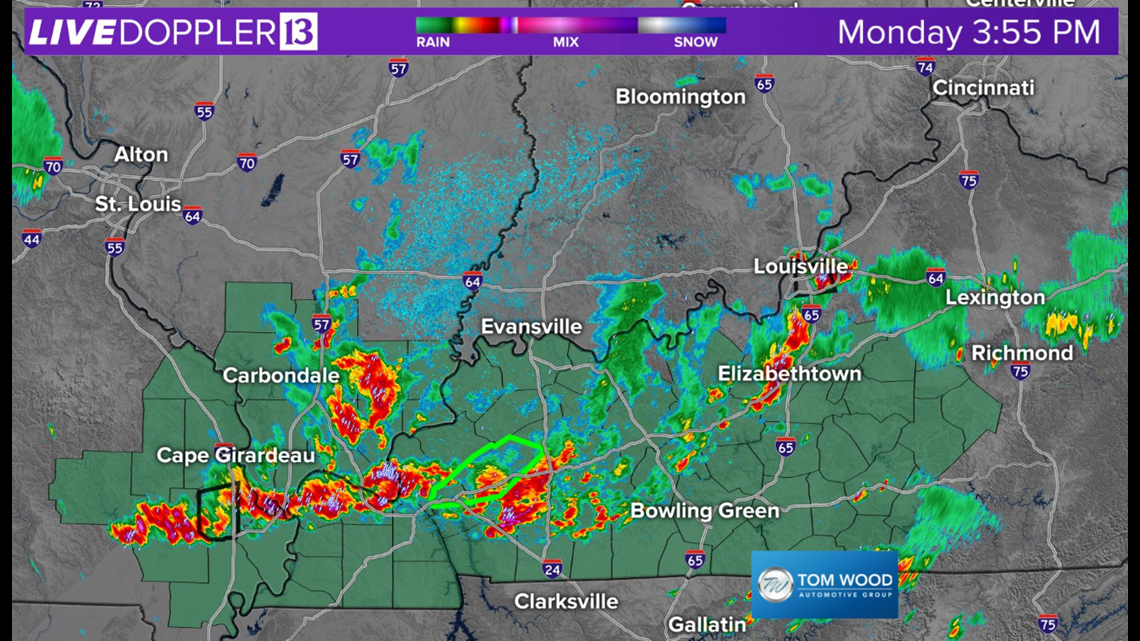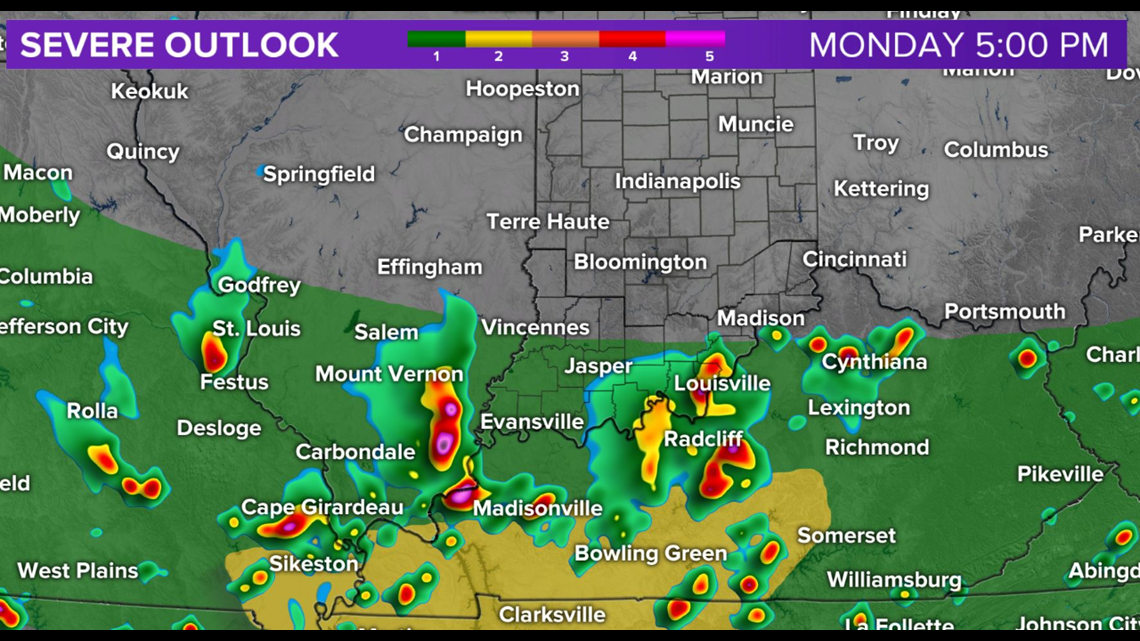 This is where storms have caused flash flooding today and continue to pose a severe wind risk. While we can't rule out spotty rain or thunderstorms, much of the region for much of the evening should rain-free on local radar.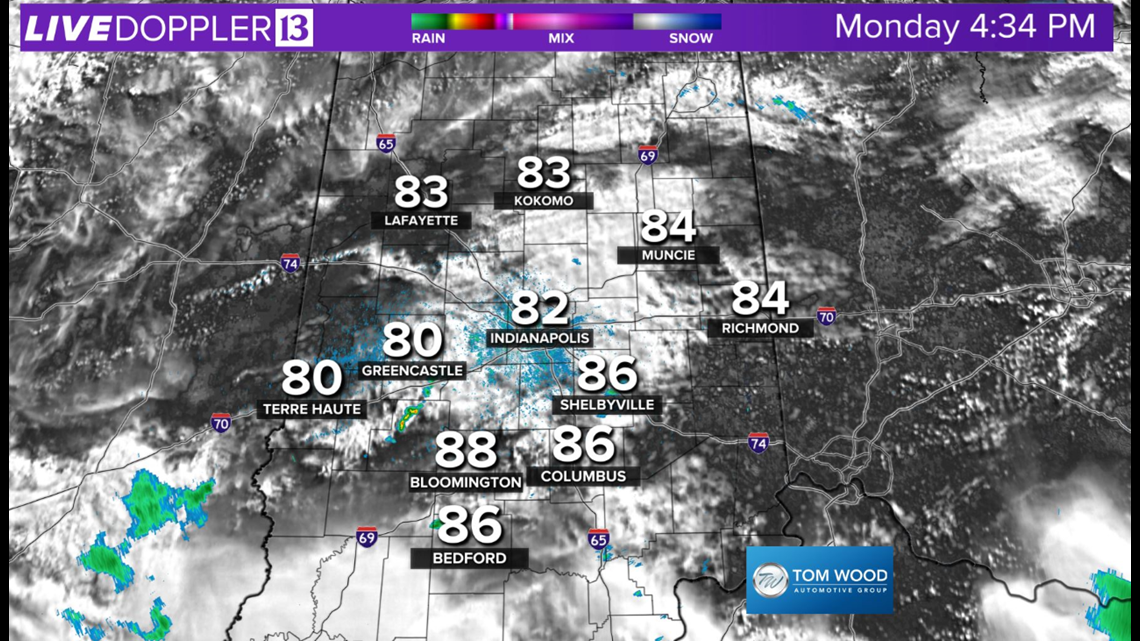 Clouds kept temperatures in check today and in the low to mid-80s around the metro area. The muggy meter remained oppressive with dew points near 70 degrees. This juicy air will be key component to help produce locally heavy rainfall over the next few days.
Beginning Tuesday, central Indiana returns to the severe-risk zone (albeit Level 1 out of 5), and we expect heavy storm clusters (if not a severe storm complex) to cross the state over the next 24-36 hours.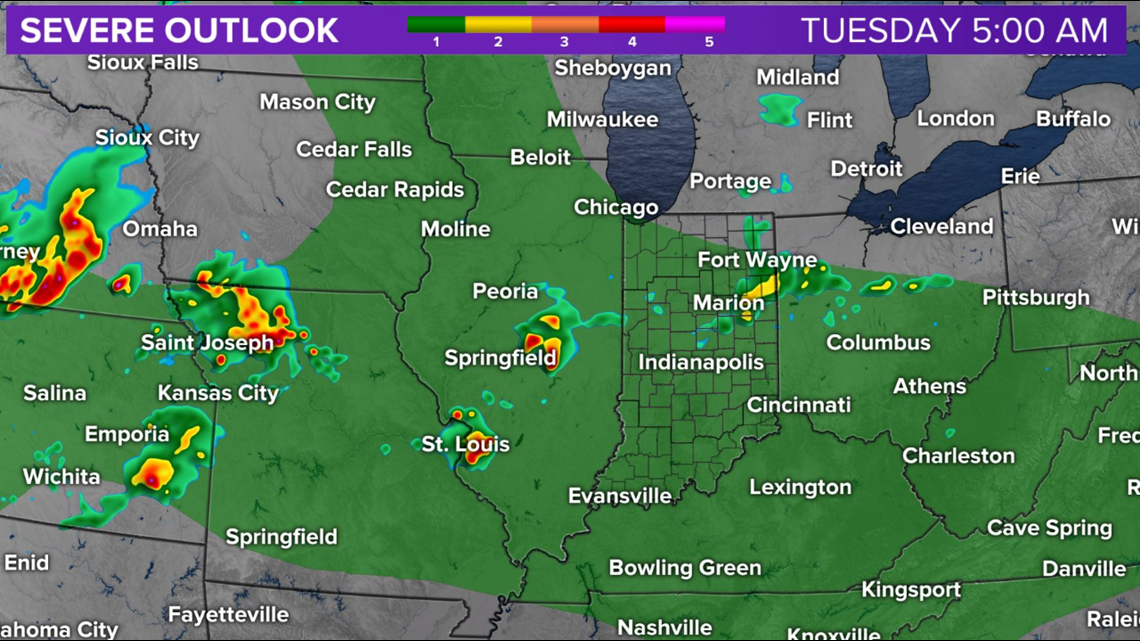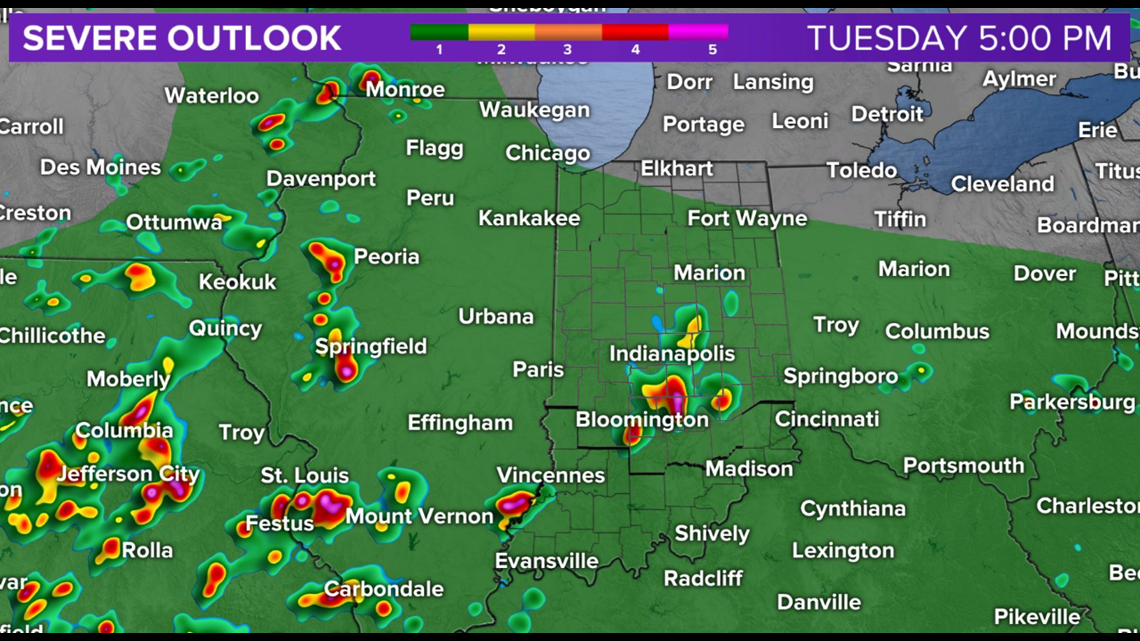 These clusters can produce flash flooding rain rates of 2 inches per hour along with severe wind gusts of 60+ mph. Be Weather Aware Tuesday and the remainder of the week with daily rounds of locally heavy storms.