INDIANAPOLIS — This is just another friendly reminder that snowfall in April in central Indiana isn't uncommon. We mention that PSA because some areas may wake to a slushy, mainly grassy, accumulation Monday morning. Rain expands the remainder of the night and we expect widespread coverage between 2 a.m. and 8 a.m.
The atmosphere cools enough to allow for sleet and snow to eventually fall. There will also be enough forcing that near and especially north of I-70, embedded heavier snow rates will be enough to overcome the relatively warmer ground to create slushy accumulation in these heavier pockets.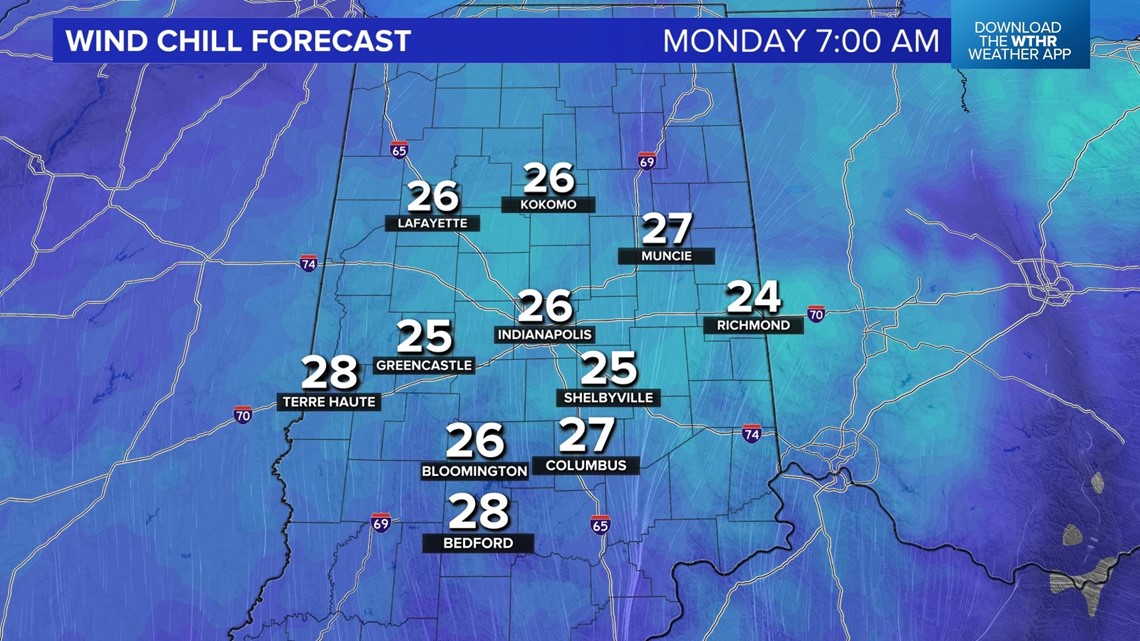 Bottom line: roads should remain only wet, but it won't be a pleasant morning with wind chills in the 20s. After a mainly dry midday, we're expecting scattered mixed showers to develop in the late afternoon and linger into the evening. These will be a combination of rain, sleet/graupel, and snow showers. There may also be a enough atmospheric instability that some of these showers could contain thunder.
PHOTOS: April snowfall in Indiana
The atmosphere settles down Monday night and the potential is there for another freeze heading into Tuesday morning in what will be our coldest this week.
Medium range modeling is all on board for significant warm-up later this week into next weekend as temperatures could hit 80° for the first time since October of last year.