INDIANAPOLIS — A strong storm system will sweep a cold front across Indiana late tonight bringing the threat of strong to severe storms.
Ahead of the front a few showers and possible thunderstorms will develop around 3 p.m. or 4 p.m. and will continue into the evening.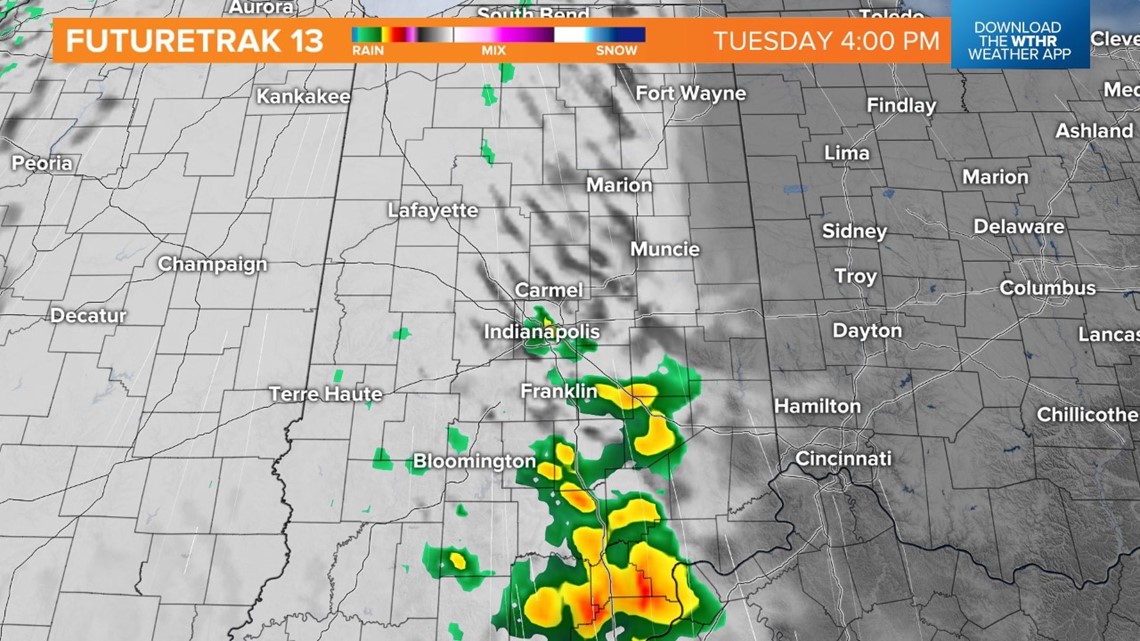 A line of storms will develop along the cold front tonight. The front will move into northwest Indiana after 9 p.m. or 10 p.m., impacting the Lafayette area.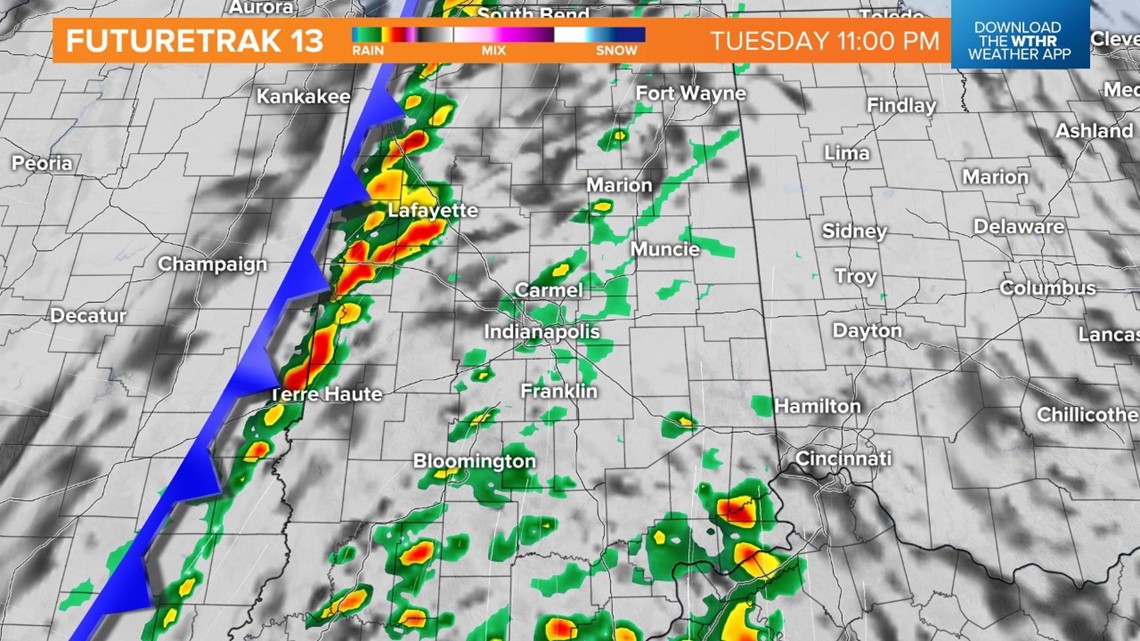 The front will move into central Indiana between 10 p.m. and midnight.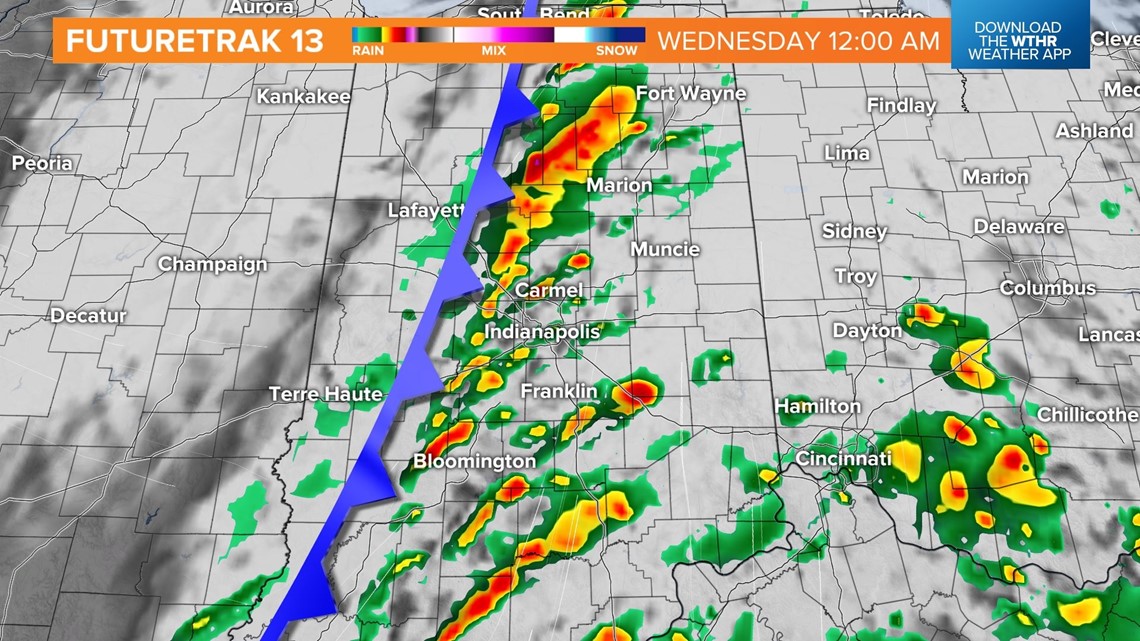 While the risk for severe weather is on the lower end, 1 out 5, make sure you're up to date with the forecast before heading to bed. The largest threat for severe weather is over the lower Mississippi Valley.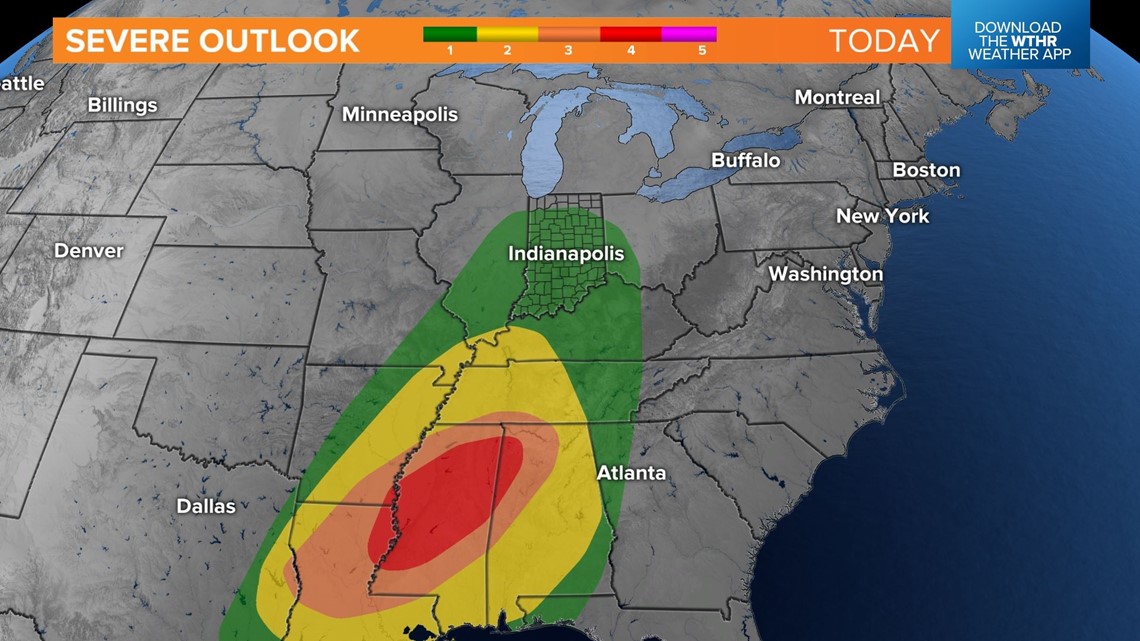 The biggest concern is damaging wind gusts, however, a spin up tornado can't be ruled out. Spin up tornadoes can develop quickly, with little to no warning.
A wind advisory will go into effect this evening for central Indiana at 7 p.m. until 4 a.m. Along and ahead of the front, wind gusts could reach up to 40-50 mph out of the southwest.