INDIANAPOLIS — We wrapped up the month of July yesterday with above average rainfall and below average temperatures for Indianapolis.
We received 6.34" of rain during the month which put us at a 1.92" surplus. The average rainfall for the month is 4.42". The wettest day was July 1st where we received 2.78". We're now at 29.32" for the year which is 1.62" above average.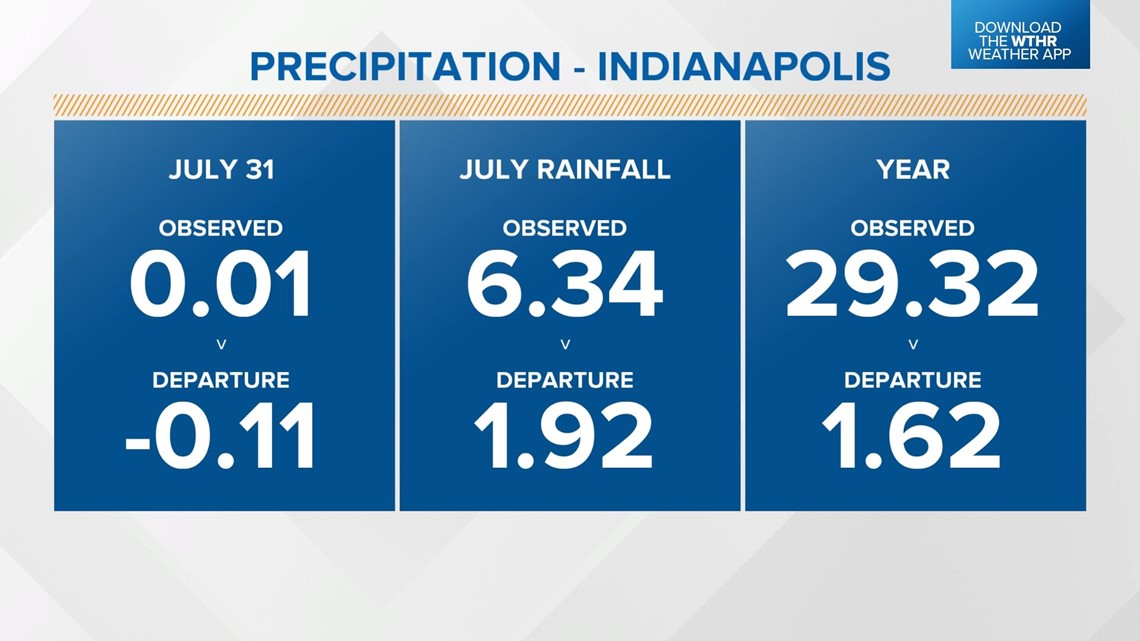 The hottest day was July 26 with a high of 91°. That was the only 90°+ day recorded for the whole month. The average high temperature was 83.4° which was -0.9° cooler than the average of 85.2°. The coolest temperature recorded during the month was the morning of July 3 with a low of 56°.