INDIANAPOLIS — Indy Eleven, in collaboration with Keystone Group, has acquired more than 20 acres of land in downtown Indianapolis for its future stadium and neighborhood village development.
Eleven Park will include a hotel, office, apartments, retail and public spaces – all anchored by a 20,000-seat multipurpose stadium built for the soccer team.
The land, previously owned by The Diamond Chain Company, borders West Street, Kentucky Avenue and the White River.
"We have been working diligently for the last several years to secure a large area of land downtown for Eleven Park, and with our prime location now secured, we are eager to take the next steps for this groundbreaking development," said Ersal Ozdemir, founder and chairman of Keystone Group, in a news release. "This village will be a 365-day-a-year live, work, and play community that will transform this section of Indianapolis, providing jobs and significant economic development to downtown Indianapolis and surrounding areas."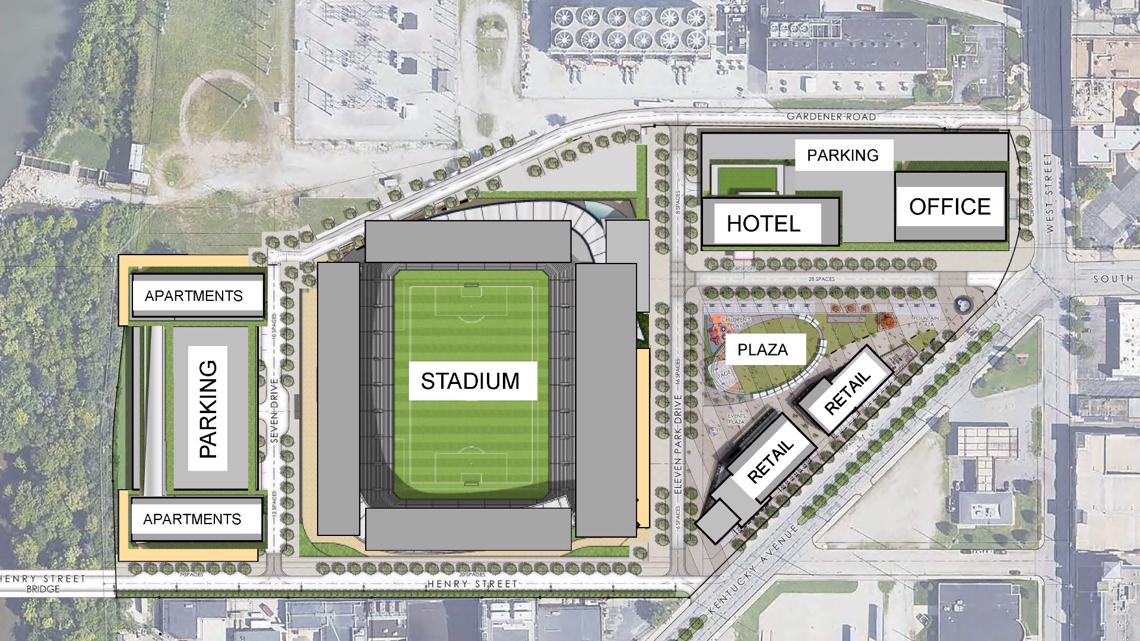 Fans are excited about the new stadium.
"I love that Indy Eleven is making these bigger steps and becoming more a more soccer specific kind of stadium," said Mike Luttrull.
Others who work downtown say it will be good for business.
"It would bring different people in life to the city and to the bars. Just generate more money, just bigger events for the city," said Troy Summers.
Mayor Joe Hogsett said he supports the new stadium because it helps attract more visitors to downtown.
"Soccer is becoming one of the biggest, if not the biggest, sports in the entire country," Hogsett said. "Having them (Indy Eleven) at their own venue is very, very exciting and adding another place where sports fans can come an gather in downtown Indianapolis."
Construction is expected to start in spring 2023 ahead of a targeted opening in spring 2025.
"We'll also be providing details in the weeks and months ahead on the scope and the growth of the overall project which has also increased in its capacity, so it's projected to be over a billion-dollar project when it's all said and done," said Greg Stremlaw, president and CEO of Indy Eleven.
The Eleven Park stadium will host Indy Eleven games for both its men's and women's professional soccer teams, as well as field sports — soccer, lacrosse, football, rugby and field hockey — for the NCAA and IHSAA, international matches, concerts and other community events.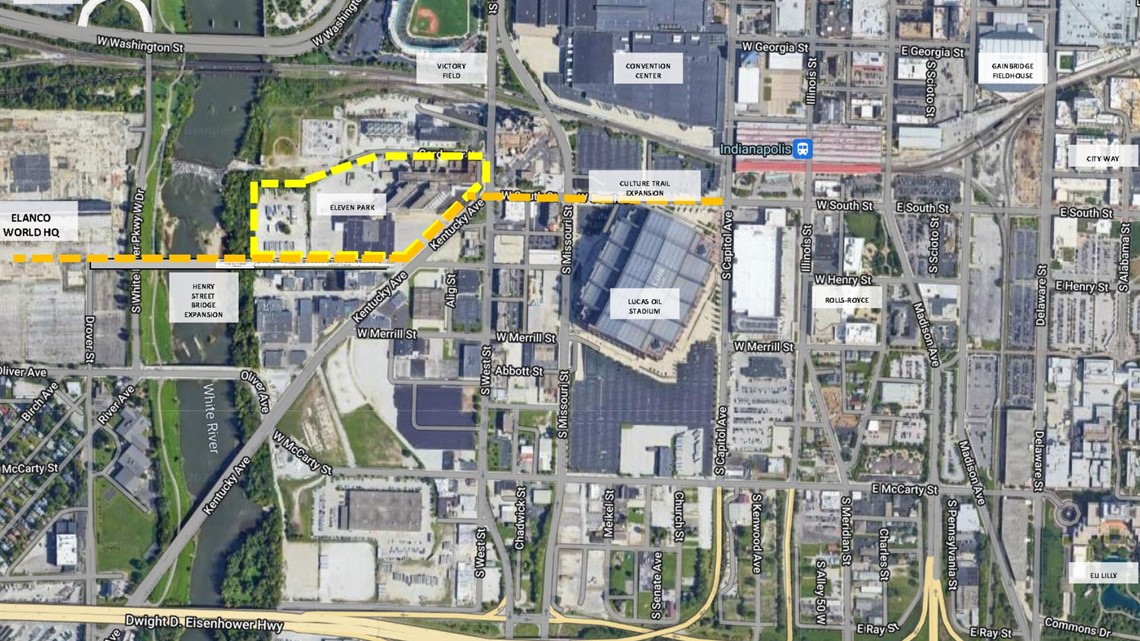 What other people are reading: