TOKYO, Japan — More than 600 athletes are representing the United States at the Tokyo Olympics and a significant number of them are from Indiana.
Here are the Hoosier athletes to watch on Monday, July 26 (Note: All dates and times listed are in eastern time):
Lilly King - Swimming

Evansville native and Indiana University graduate Lilly King fell short in an attempt to defend her Rio Games gold medal in the 100-meter breaststroke Monday night.
King claimed the bronze medal in the race she won in 2016.
American Lydia Jacoby, a 17-year-old from Alaska, took gold, South African Tatjana Schoenmaker won silver.
King easily advanced through preliminaries and semifinals on Sunday, placing second in the semifinal with a time of 1:05.40.
During the U.S. Olympic Swim Trials in Omaha, King swam the fastest 100-meter breaststroke in the world in the past four years with a time of 1:04.72.
Annie Drews — Volleyball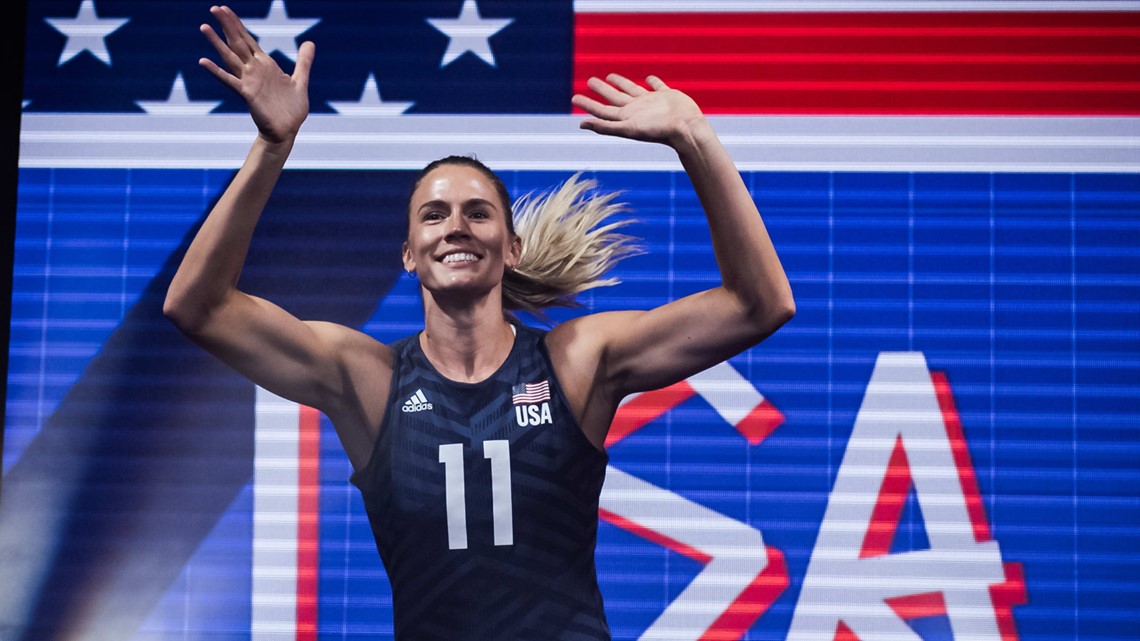 Elkhart native and Purdue University graduate Annie Drews joins the U.S. women's volleyball team for her first Olympics.
The U.S. won their second of five games in Pool B of the preliminary round with a 3-0 win over China.
The U.S. beat Argentina 3-0 on Saturday. They will next face Turkey at 8:45 a.m. Thursday.
Preliminary rounds of volleyball will be available to stream on NBCOlympics.com and on the NBC Sports mobile app.
Mariel Zagunis - Sabre fencing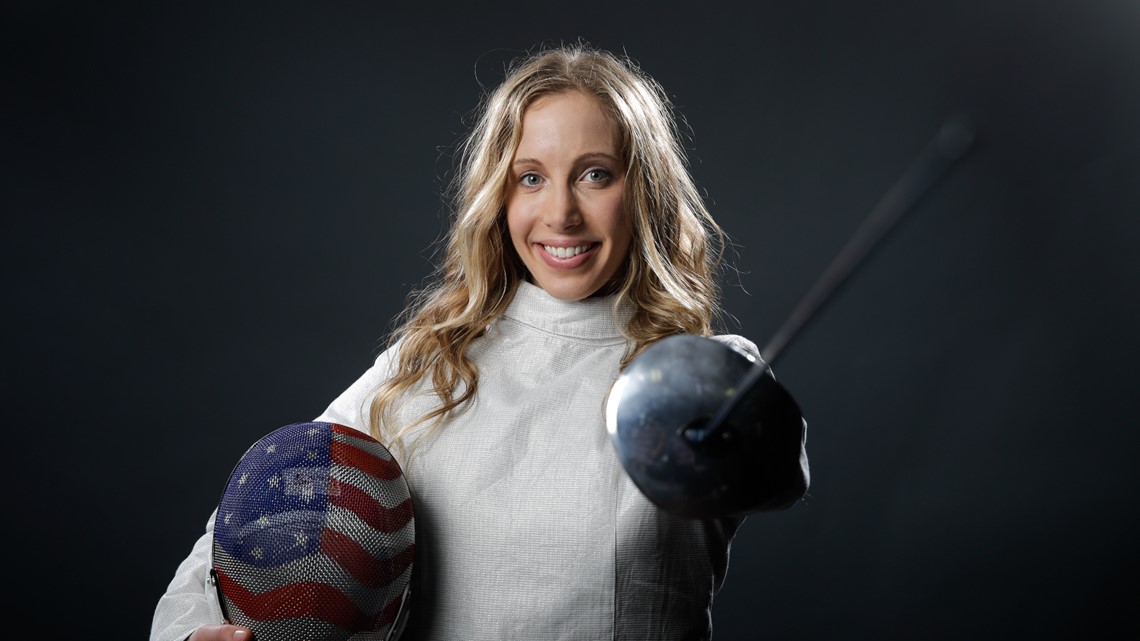 Mariel Zagunis is the most decorated U.S. fencer.
A Notre Dame graduate, Zagunis defeated Canada's Gabriella Page 15-3 on Sunday, but lost to in the quarterfinals to four-time Olympian Sofya Velikaya of Russia 15-8.
Fencing will be available to stream on NBCOlympics.com and on the NBC Sports mobile app.
Zagunis went to her first Olympics in 2004, when she was upgraded from a replacement athlete and went on to become the first U.S. fencer in 100 years to claim a gold medal. She defended that gold medal in 2008 and added bronze medals in 2008 and 2016.
Joe Schroeder - Rugby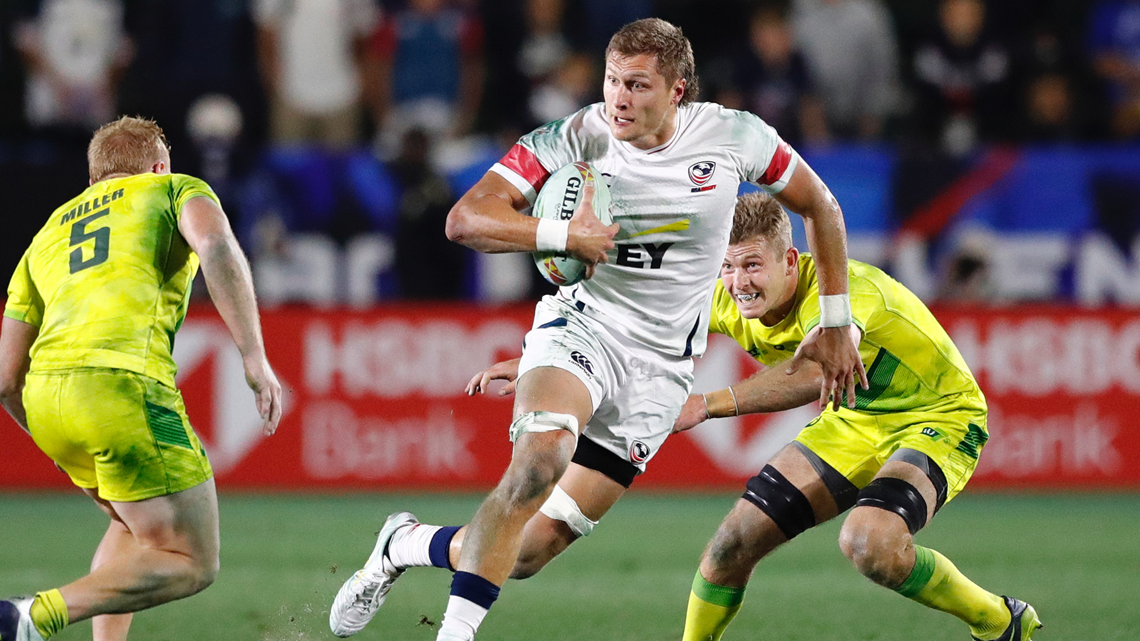 Joe Schroeder, a Cathedral High School graduate from Westfield, made the U.S. men's roster for Tokyo earlier this month.
USA finished 2-1 in Pool C after falling to South Africa, 17-12, Monday. Schroeder opened the scoring just 1:51 into the match, giving the U.S. a 5-0 lead, but the South Africans came back for the win.
The USA match with South Africa will be on NBCSN on delay Tuesday at 1:30 a.m. ET.
The Americans started pool play with a pair of wins, beating Ireland 19-17 Monday morning after previously beating Kenya, 19-14.
The U.S. will begin the knockout round of the tournament Tuesday morning at 5 a.m. ET against Great Britain.
Matches are available to stream on NBCOlympics.com and on the NBC Sports mobile app.
The medal round starts Wednesday.
Nick Itkin - Men's Foil Fencing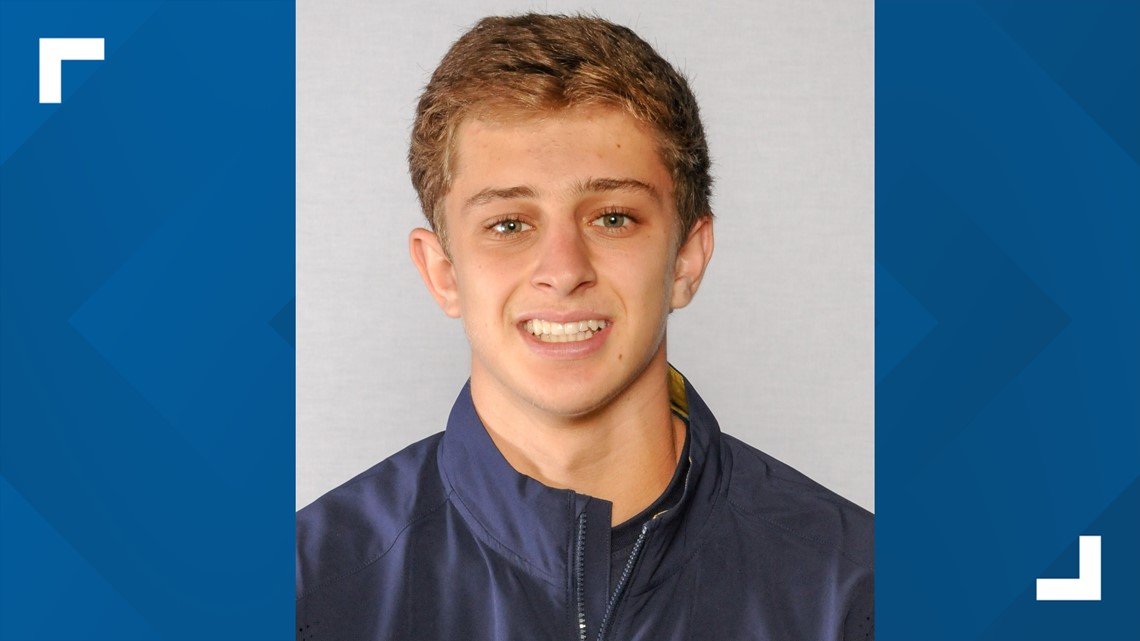 Notre Dame junior Nick Itkin made his Olympic debut Sunday after winning a pair of NCAA individual and team titles.
Itkin fell to Russia's Kirill Borodachev 15-13 in the table of 16 early Monday.
Gerek Meinhardt - Foil fencing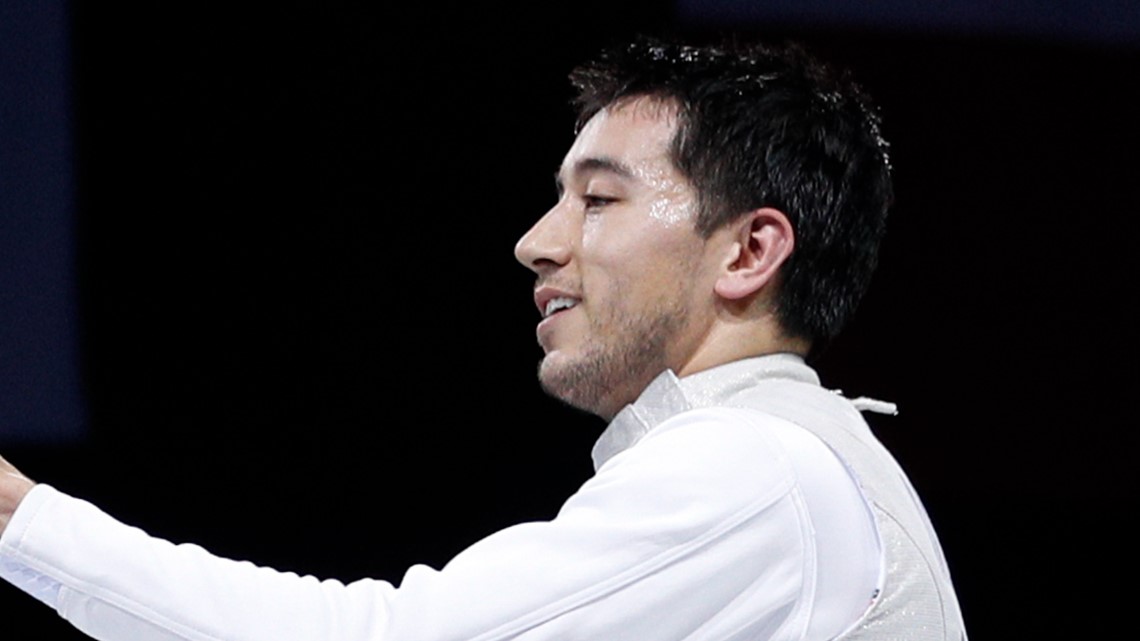 Notre Dame graduate Gerek Meinhardt is competing in his fourth Olympics.
He lost to Russia's Vladislav Mylmikov 15-11 in the table of 32 early Monday.