INDIANAPOLIS — The Indianapolis Motor Speedway will be open at full capacity for the Indianapolis 500 for the first time since 2019.
With only 10,000 more grandstand tickets available, this year's race is expected to be the highest Indy 500 attendance in 20 years, besides the sold-out 100th running in 2016. Parking has already sold out.
Race Day schedule
6 a.m. - IMS gates open to public
9 a.m. - Cars to Pit Lane
9-10 a.m. - Borg-Warner trophy march to the Yard of Bricks
10:30 a.m. - Cars to grid on front stretch
11:47 a.m. - Driver introductions
12:18 p.m. - Invocation and national anthem
12:35 p.m. - Singing of "Back Home Again in Indiana"
12:45 p.m. - Waving of the green flag
Local coverage
WTHR's race coverage will begin at 5 a.m. Sunday. We'll be on the air until noon in central Indiana.
The race is not expected to air live on TV in Indianapolis.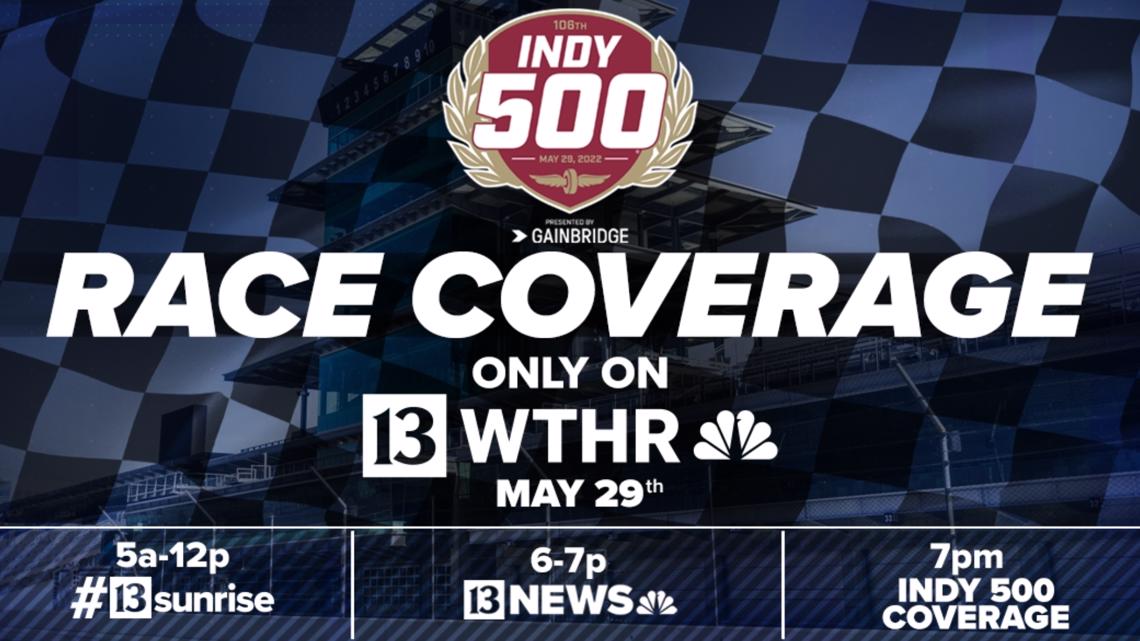 NBC coverage
Outside of the local TV market, NBC's pre-race coverage will start at 11 a.m. The broadcast will run until 4 p.m.
Because tickets are still available for the race, there will be a blackout in the local TV market while it's live.
There is, however, a chance IMS would allow the race to be broadcast live in Indianapolis, especially if it's a sellout crowd in person.
NBC's primetime race coverage in central Indiana begins at 7 p.m., with the green flag expected to wave around 8:30 p.m.
PHOTOS: Indianapolis 500 winners
(Editor's note: This story has been updated to correct the number of fans expected at the race to 325,000.)