EL PASO, Texas (WTHR) — Just one day after laying his wife to rest, the widower of El Paso mass shooting victim Margie Reckard is dealing with a new challenge.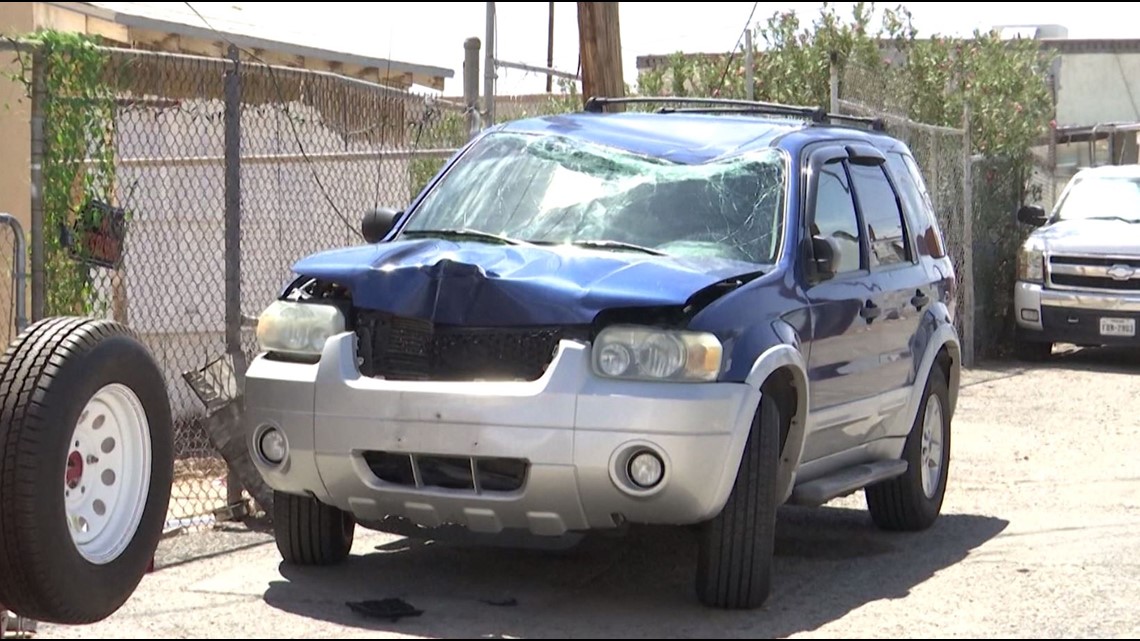 But as Basco was dealing with the loss of his wife, a thief stole her SUV.
When police found it, the windshield the roof above it were smashed. The hood and front end were also damaged.
In a Facebook post, Vanessa Kondow, a towing dispatcher, said that Basco's SUV was stolen and wrecked Saturday night.
Kondow says Basco had just completely serviced and repaired the SUV before this incident.
In addition to the damaged to his SUV, Kudow said the thief also stole a pressure washing machine from Basco's trailer that he used for his mobile car washing business.
Police are investigating the theft.