PLAINFIELD, Ind. — Walmart is holding a job fair for workers displaced by the fire at the Plainfield fulfillment center.
The job fair will run March 29-31 and will focus on placing the workers into new positions. It is being held at the CRG Event Center, 2499 Perry Crossing Way, Suite 205 in Plainfield.
The March 16 fire at the facility destroyed the fulfillment center, which is located at 9590 Allpoints Pkwy., near Ronald Reagan Parkway and East County Road 100 South.
All of the 1,000 Walmart employees escaped the fire. Walmart said it would pay employees for 40 hours, plus overtime, and place them in positions at nearby stores and warehouses. Walmart said associates placed in new roles during the job fair will maintain their current pay base and benefits.
"We've been able to pull together a lot of resources for them. We've had mobile locksmiths come to replace keys. We had a mobile bureau come to replace identification lost. Associates who take new roles today will receive pay protection through April of 2023, and also, they'll remain eligible for benefits while they search for a new role," said Robert Teevan, Walmart Senior People Director.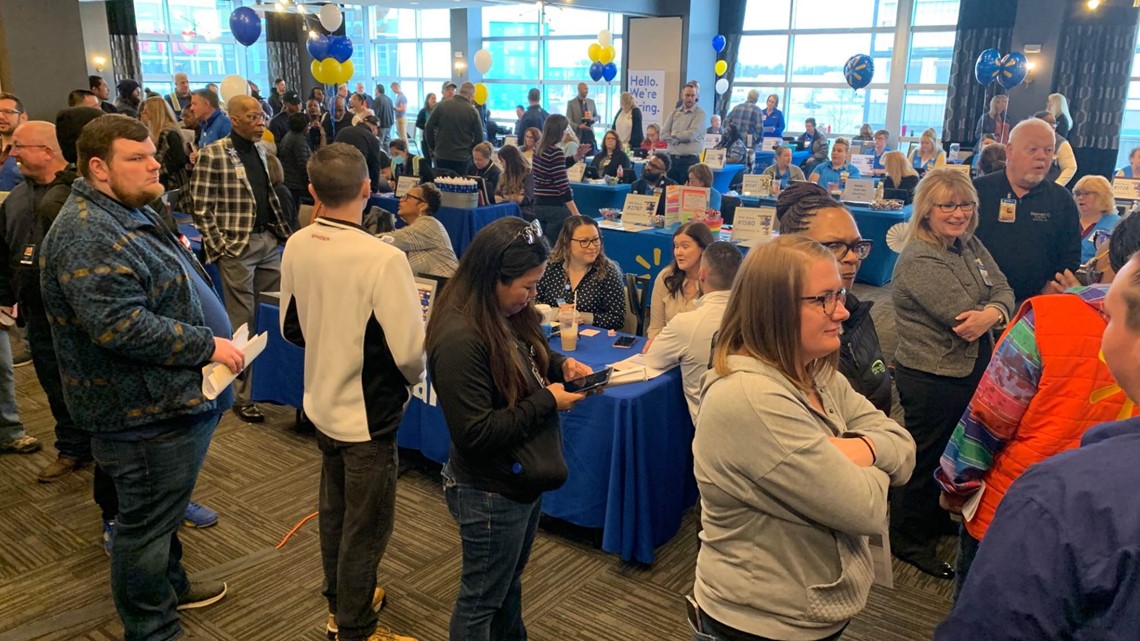 13News saw hundreds of workers at the job fair Tuesday. There were 40 different facilities represented including various stores and warehouses. Some of those locations included Seymour, Shelbyville, Crawfordsville, Carmel and the warehouse Walmart has right next to the one that burnt down. One of the workers 13News spoke with landed a position at that warehouse. Another working was hoping to as well, but said he was up to working somewhere else if he needed to.
"I am flexible, whatever opportunity comes my way. I'm aiming for IND2 because its like the neighboring [facility] to IND1. So if I can land over there, that would work out in my favor because I live so close. If I can get over there it would be great. If I can't, I'll land somewhere else," said Levi Milton.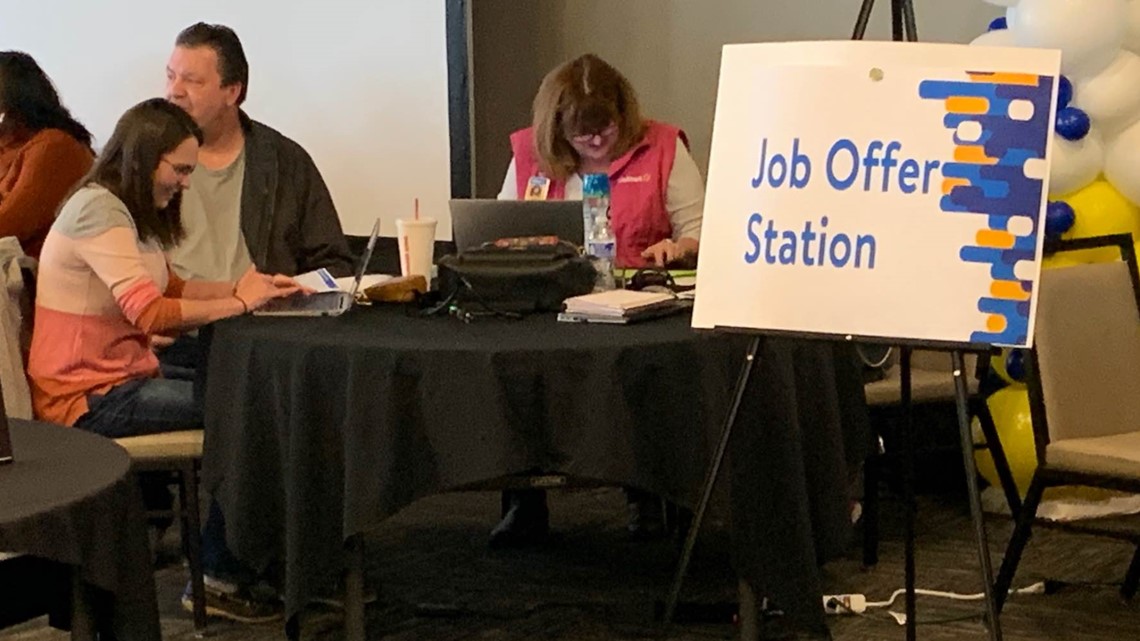 A third Walmart fulfillment center will be opening next year. Plans for it were already in the works prior to the fire. Some employees could eventually transition to the new fulfillment center.