INDIANAPOLIS (WTHR) — Downtown Indianapolis now has additional help when it comes to cleaning up garbage and graffiti.
Several weeks into a year-long pilot program called "Street Ambassadors," Downtown Indy Inc says it's already seeing success.
"The streets are cleaner and I think, even more gratifying, is when the men are out cleaning the streets, people will come up to them and say 'hey you guys are doing a great job.' That gives them greater motivation, greater pride," said Tim Boruff, Vice-President of Finance and Operations for Downtown Indy Inc.
Six veterans have been hired for full-time, temporary positions to remove trash and stickers from sidewalks and buildings, and power-wash graffiti in the Wholesale District.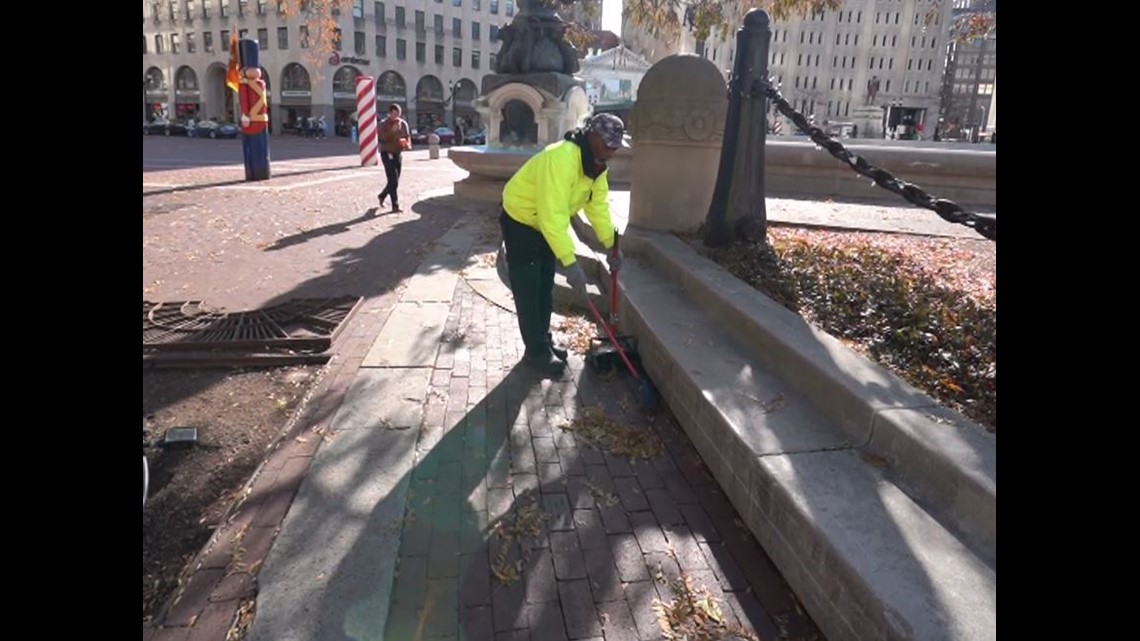 Eric Guess is one of those ambassadors.
"I was in need of another job and I fell right into it and it was a perfect fit for me," Guess said.
Later phases of the pilot program will include hospitality training for the ambassadors to be able to assist visitors with directions and information about different highlights and downtown destinations. They'll also be given a device that connects them directly to police or the Department of Public Works when they see something in need of repair or suspicious behavior.
"We're not the police," Guess said.
But they will be an extra set of eyes and ears. Guess said he believes they're already keeping problems away.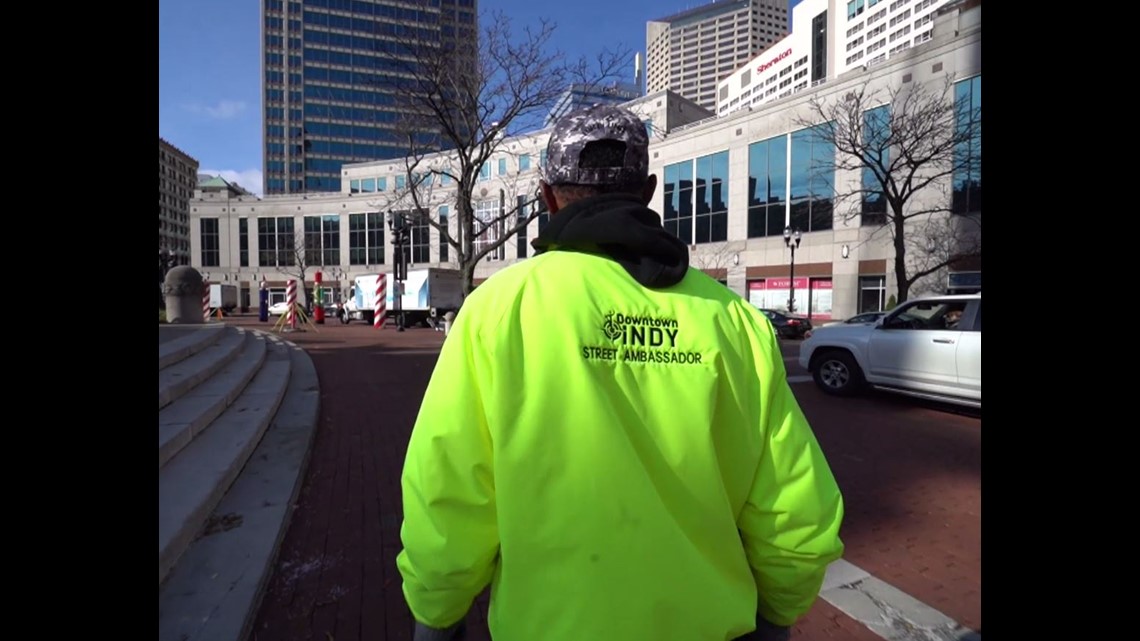 "I don't think anybody's going to commit a crime in front of us," he said.
Guess and his fellow street ambassadors are outfitted with bright green, easily identifiable jackets. They hope they'll be wearing them for a long time to come.
"We are making a difference," Guess said. "I just hope we get more territory so we can hire some more people and I hope this program is successful."
If more funding is identified, Downtown Indy said it would be able to expand to the entire Mile Square, hire more ambassadors, and extend the program beyond the 12-month pilot period.