ADVANCE, Ind. (WTHR) - Authorities in Boone County say a suspected drunk driver hit five pedestrians, including young children.
Melody Thomas came home from IU Health Methodist Hospital in Indianapolis Wednesday afternoon, the last of five family members to be treated and released after being struck from behind by a car driven by an alleged drunk driver while they walked into town Tuesday evening in Advance, Indiana. None of them have serious injuries. Melody suffered a minor concussion and bumps and bruises from the impact with the windshield and was held overnight for observation.
Kenneth Long of Lebanon faces multiple charges in Boone County after his red Chevy Cavalier struck Melody, 47, and her 23-year-old daughter Jenna Thomas, as well as Jenna's eight-month-old son Carson Dillon and Melody's twin toddler granddaughters.
All five victims in the accident are the family of Advance Town Marshal Brad Thomas, a retired Indianapolis Metropolitan Police Department officer. Melody is his wife, Jenna his daughter. Along with his three grandchildren, the women were walking west on the north side of Wall Street to Jawbone BBQ, a food stand, meat shop and catering business at the corner of Wall and Main streets that Brad owns.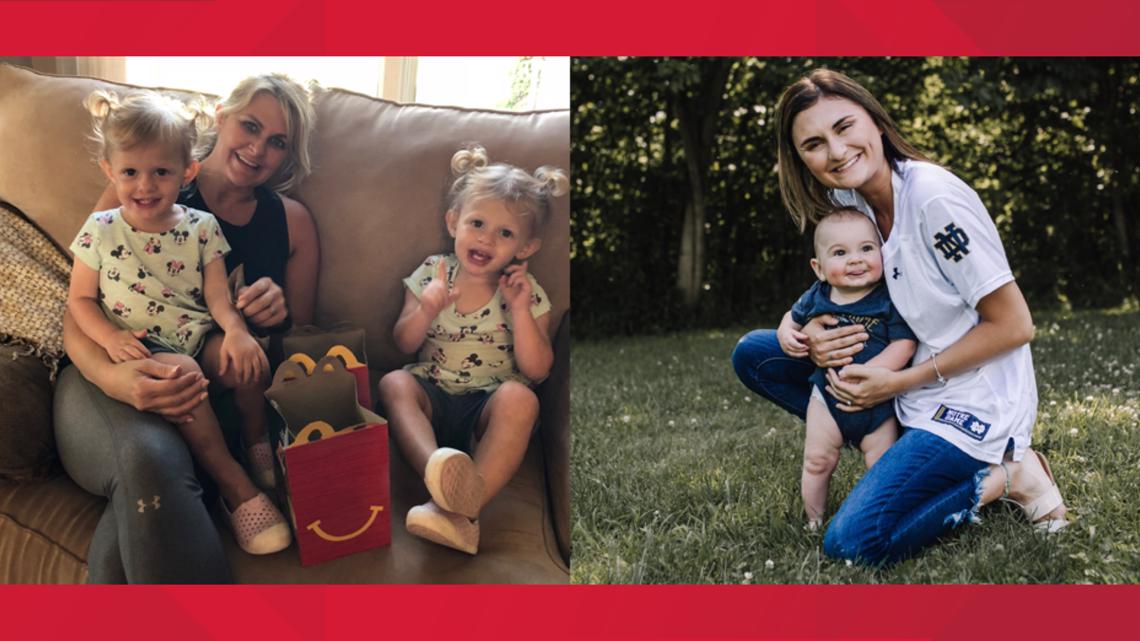 Melody and Jenna were pushing the toddlers in strollers and Jenna was holding Carson when they were struck from behind on the grass just off the road around 7:00 p.m. Tuesday evening. Jenna also hit the windshield and suffered an elbow injury. Her infant son was knocked from her arms in the impact. Carson Dillon suffered facial injuries. The car fender may have contacted the stroller, but the twins were not injured.
Witnesses said that Long was traveling west on Wall Street when they heard a commotion. David Nickel was on his porch nearby and looked up to see the victims on the ground.
"I see the car stop for a second," said Nickel. "Then it keeps going. It makes it probably about 100 feet. Then I see him get off his brake lights. He gets up to the next street and I'm already running after him. By the time he gets to the turn up there, I'm cutting through the yard. I jumped into his window and pulled the key out of his ignition."
Long was stopped at the corner of Wall and Maple streets, where Diana Ray lives. Ray says she had a relationship with Long about nine years ago. He came to her house Monday night looking to mend their relationship and looking for a place to stay. Ray said Long was drunk. She took his car keys and let him sleep on her living room floor for the night, but told him they would not be getting back together.
Ray figures Long was headed back to her house again Tuesday when he allegedly drove off the road and hit the Thomas family.
Long is preliminarily charged with Operating a Vehicle While Intoxicated and three counts of Leaving the Scene of a Personal Injury accident. All those are felonies. The Boone County Sheriff's Office says blood and urine samples indicate Long had marijuana in his system combined with a blood alcohol content more than three times the legal limit.