FISHERS, Ind. — A small plane made an emergency landing in Fishers on Wednesday.
Fishers police say the aircraft landed near the intersection of 96th Street and Sargent Road, near Covington Boulevard.
There was one person aboard the plane when it landed. They were not injured.
Police say the plane was an Aerosport Homebuilt. There was minor damage to the plane in the crash. Some street signs were damaged as well.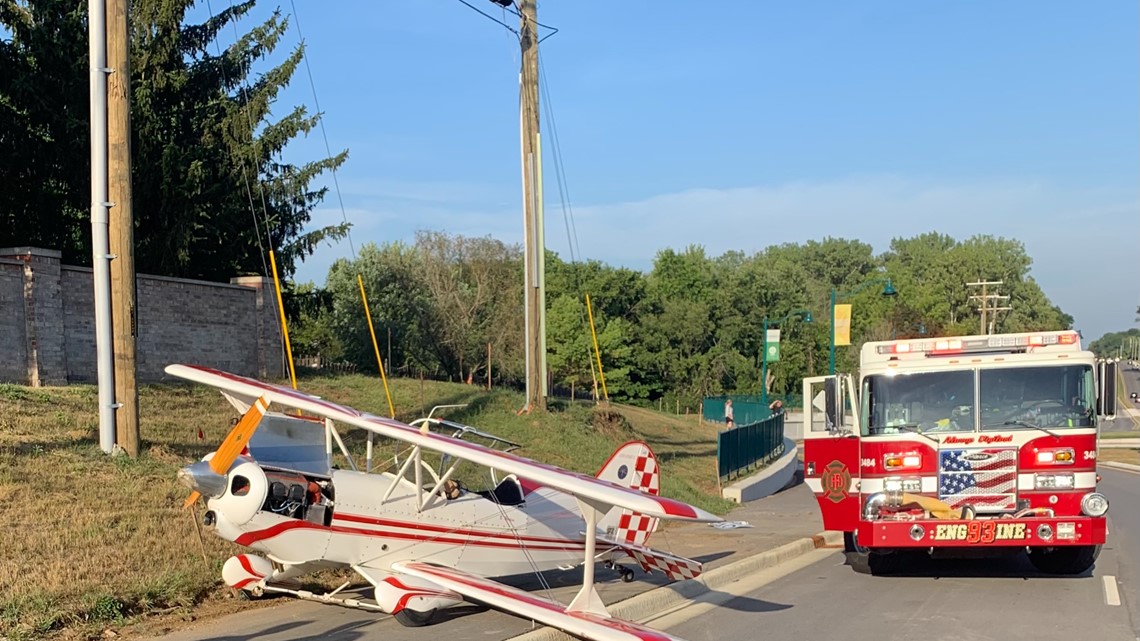 Police closed shut down westbound 96th Street during their work at the scene. The Federal Aviation Administration will lead the investigation into the crash.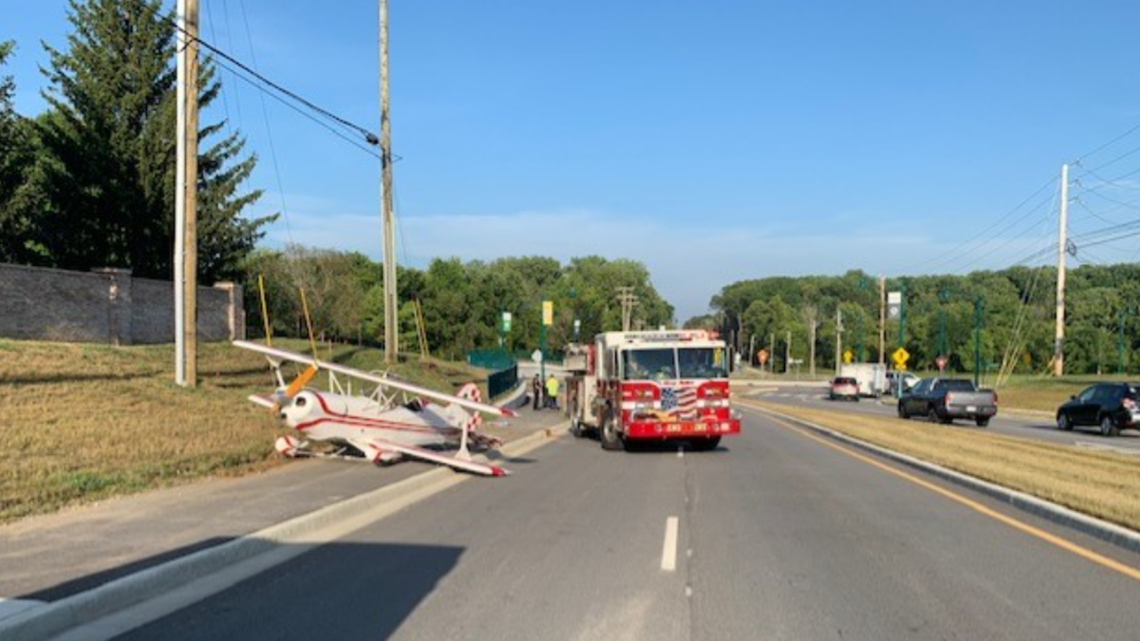 Video captured by Mickey Reigeluth shows the biplane making its emergency landing. Watch the top left of the screen.