SOUTHPORT, Ind. (WTHR) - INDOT road crews have closed all but one lane of northbound Interstate 65 at the Southport exit for weekend road work.
The far left lane is open, but the entrance from Southport Rd. to northbound I-65 is blocked, as well as the exit ramp from northbound I-65 to I-465 while paving equipment is moved into place.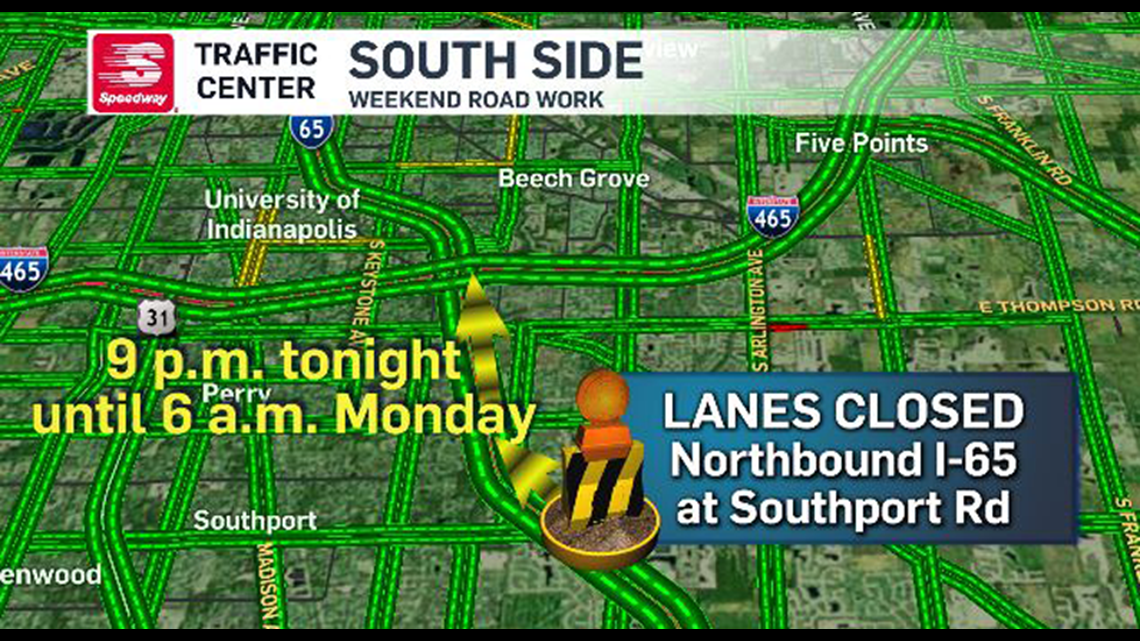 The closure at Southport is scheduled to remain in effect through Sunday and reopen Monday morning to accommodate rush hour traffic after 6 a.m.
The work is dependent on the weather.