INDIANAPOLIS — An Indianapolis native's rendition of "Hallelujah" blew away the "American Idol" judges and earned him the rare platinum ticket - an advantage that judge Luke Bryan said "there's no doubt" he had earned the right to.
Before singing "Hallelujah" for the judges, 27-year-old Cam Amen shared how he and his siblings spent much of their childhood in and out of foster care.
"I just remember being taken out of my classroom by police officers and I'm holding my brother, we didn't know what was going on. We were crying and waiting for mom. She never came," he said.
At 18 years old, Amen left the foster care system and took in his brother and sister.
"We were in foster care a long, long time...I just knew I had to raise them right and get them to high school," Amen said.
He was their caretaker for five years. Now with his brother and sister all grown up, he said he was ready to follow his dreams.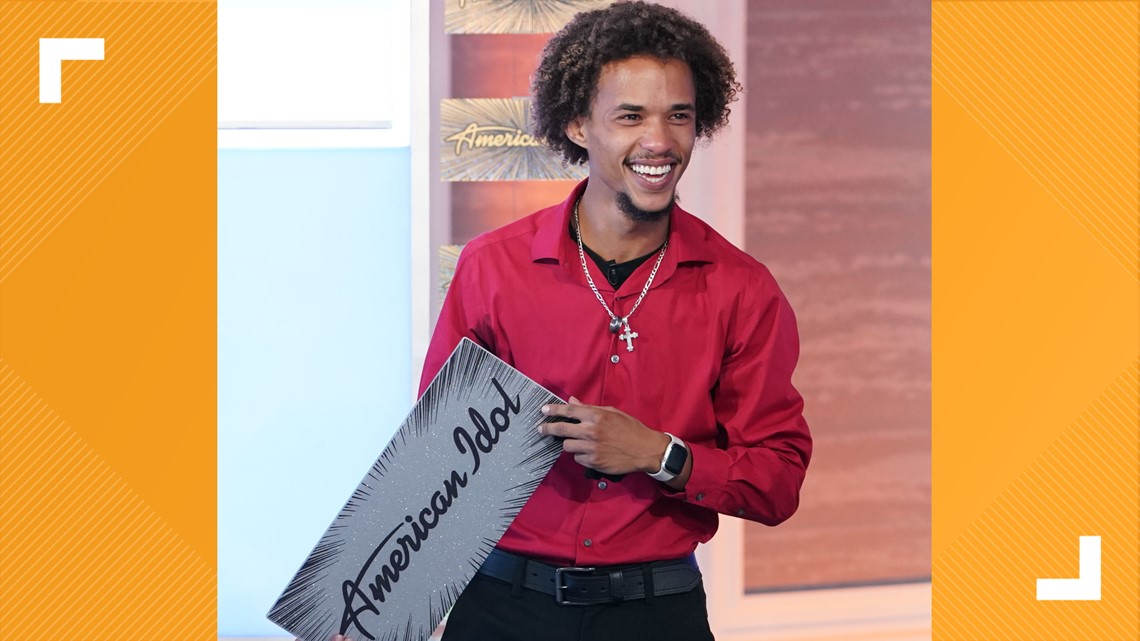 Amen's performance brought Bryan to tears and inspired a standing ovation and hugs from all three judges.
"You've been through a lot, but the rest of your life is waiting on you. You hear me? God, bless you man. God bless you," Lionel Richie said to Amen after his performance.
Bryan added that Amen's sound was something truly unique.
"I can't hardly breathe, you know, this is our sixth year here and stylistically, your style is so beautiful and unique. I don't have anybody that I've seen in this chair to compare you to. Every time I wanted you to do something amazing, you did it. It was just incredible. You came out of being upset and crying and just started singing like that, you didn't even have all the tears dried," Bryan said.
The judges were so moved by Amen's talent, that they awarded him a prestigious and rare platinum ticket.
"The platinum ticket, we just save it for people we feel might be a little more special than your average 'American Idol' and that ticket gives you a couple of little advantages. And, I tell you what, there's no doubt you've earned the right to an advantage," Bryan said.
As a platinum ticketholder, Amen goes straight to Hollywood and he'll get to sit out the first round of Hollywood week and watch all of the other contestants "get up there and sweat it out," Bryan explained.
"This is the first time I ever went for something for myself and it's a dream, it's a dream. This is a blessing right here," Amen said. "I just can't wait to show my brother and sister. I know they're going to be excited."